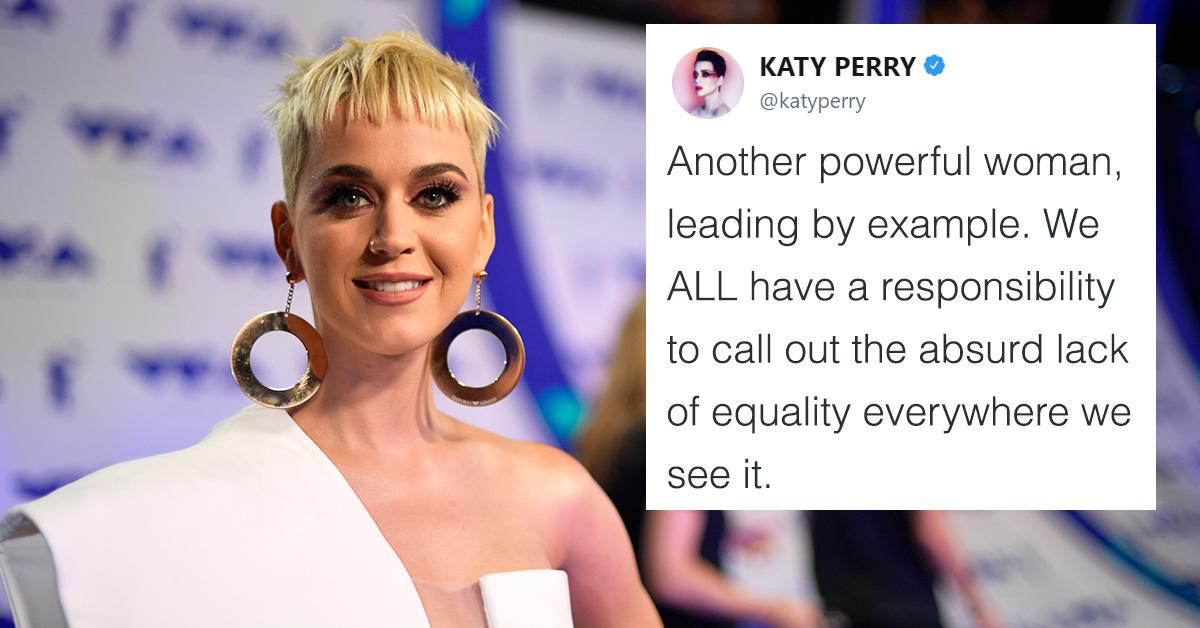 Grammys President Says Women Need To 'Step Up' And People Aren't Happy
By Mark Pygas
The Grammys took place on Sunday, and of the major televised awards, Alessia Cara was the only woman to win, taking solo for best new artist. In non-televised awards, two other women, Karen Fairchild and Kimberly Schlapman of Little Big Town, won best country duo/group performance.
Lorde was the only woman nominated for album of the year, but many were disappointed to learn that she was not invited to perform at the show. Recording Academy President Neil Portnow and Grammys executive producer Ken Ehrlich were pressed by reporters as to the lack of women in the height of the 'Me Too' movement. And their response has made things worse.
"These shows are always a matter of choices, and we know we have a box and the box gets full and filled up," Ehrlich told reporters. "She had a great album, album of the year is a big honor, but there's no way we can really deal with everybody. Sometimes people get left out that shouldn't, but on the other hand, we did the best we can to make sure that it's a representative and balanced show."
Portnow said that more women need to "step up" to become part of the industry.
"I think it has to begin with women who have the creativity in their hearts and their souls who want to be musicians, who want to be engineers, who want to be producers, who want to be part of the industry on an executive level to step up."
"Because I think they would be welcome, I don't have personal experience of those kinds of brick walls that you face, but I think it's really a combination — it's us as an industry making the welcome mat very obvious, creating mentorships, creating opportunities not only for women but for all people who want to be creative and really paying it forward and creating that next generation of artists who feel like they can do anything and say anything. The other thing that's interesting today in terms of technology is nobody is beholden or stuck in a system where you've got just the label as a way to get your music heard. There's so many opportunities today. So if someone's passionate about it, doesn't matter what your gender, genre, geography — do it yourself, take it from your heart and put it out there."
Portnow's statement in particular has earned condemnation from many performers. Pink took to Twitter on Monday with this message.
"Women in music don't need to 'step up' - women have been stepping since the beginning of time. Stepping up, and also stepping aside. Women OWNED music this year. They've been KILLING IT. And every year before this. When we celebrate and honor the talent and accomplishments of women, and how much women STEP UP every year, against all odds, we show the next generation of women and girls and boys and men what it means to be equal, and what it looks like to be fair."
Katy Perry was among those to praise Pink.
And others took to social media with their own responses to the statement.
Portnow isn't a very popular man right now.
Iggy Azalea suggested that many viewers only watched the Grammys for female performers.
Here's how Tegan and Sara responded.
Others called for a return to female and male categories.
The response from other performers was equally as severe.
What do you think of all this?