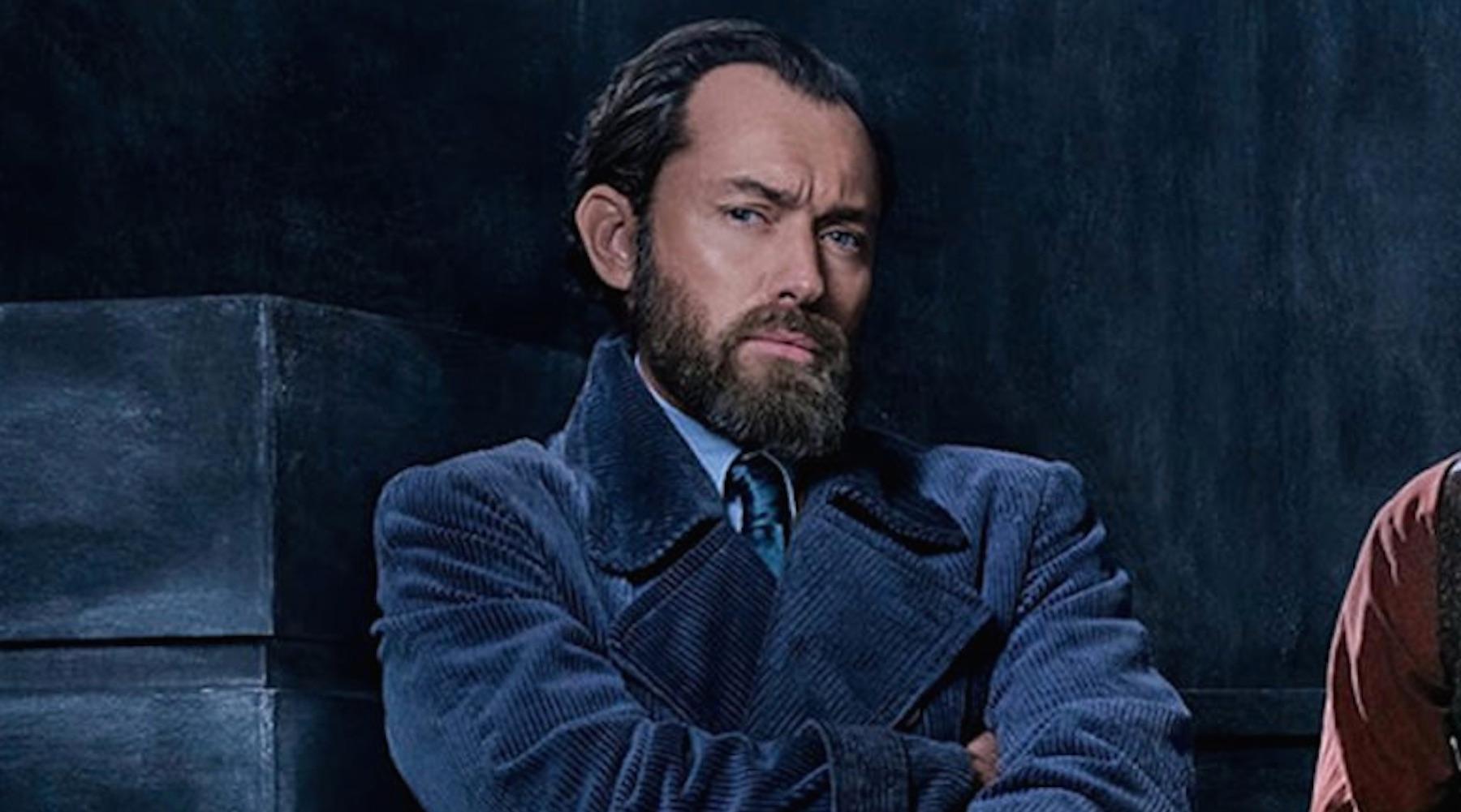 People Are Furious Dumbledore Isn't Openly Gay In The New 'Fantastic Beasts' Movie
By Aimee Lutkin
In 2007, during an appearance at Carnegie Hall, J.K. Rowling surprised fans by saying that Albus Dumbledore is a gay man.
"I always thought of Dumbledore as gay. Dumbledore fell in love with Grindelwald, and that added to his horror when Grindelwald showed himself to be what he was," she said.
Some bigots mourned, but who cares about them. Many more rejoiced! Having queer representation in media really important to the LGBTQ community. Too bad there weren't any explicit references to it in the actual text, but okay.
Ten years later, and fans are a little sick and tired of just "knowing" Dumbledore is gay; they want to see an actual love story, or something. And it's the perfect opportunity, because his life as a young wizard out on the town is being presented on film in the Fantastic Beasts and Where To Find Them series. We will literally see Dumbledore chasing Grindelwald around. Something's bound to happen, right? Nope.
In an interview with Entertainment Weekly, the director of The Crimes of Grindelwald, David Yates, responded to a question of whether or not Dumbledore will be seen as gay by saying, "Not explicitly."
He continued, "But I think all the fans are aware of that. He had a very intense relationship with Grindelwald when they were young men. They fell in love with each other's ideas, and ideology and each other."
Okay.
Fans have pretty much had it with the queer baiting:

Like, they hate it for logical fallacies as well as the hints of discrimination:
But lots of people are defending Yates and the story's progression. Including J.K. Rowling, who is like, "Don't @ me."
Others are saying that the relationship between Grindelwald and Dumbledore might be addressed in the next installment. or maybe the one after that? Who knows, the future is unclear!
But the point should be made that no one has seen proof of Dumbledore's sexuality in the actual books or movies yet, and they want the receipts.
May both Yates and Rowling discover a magical new world called 2018 extremely soon.