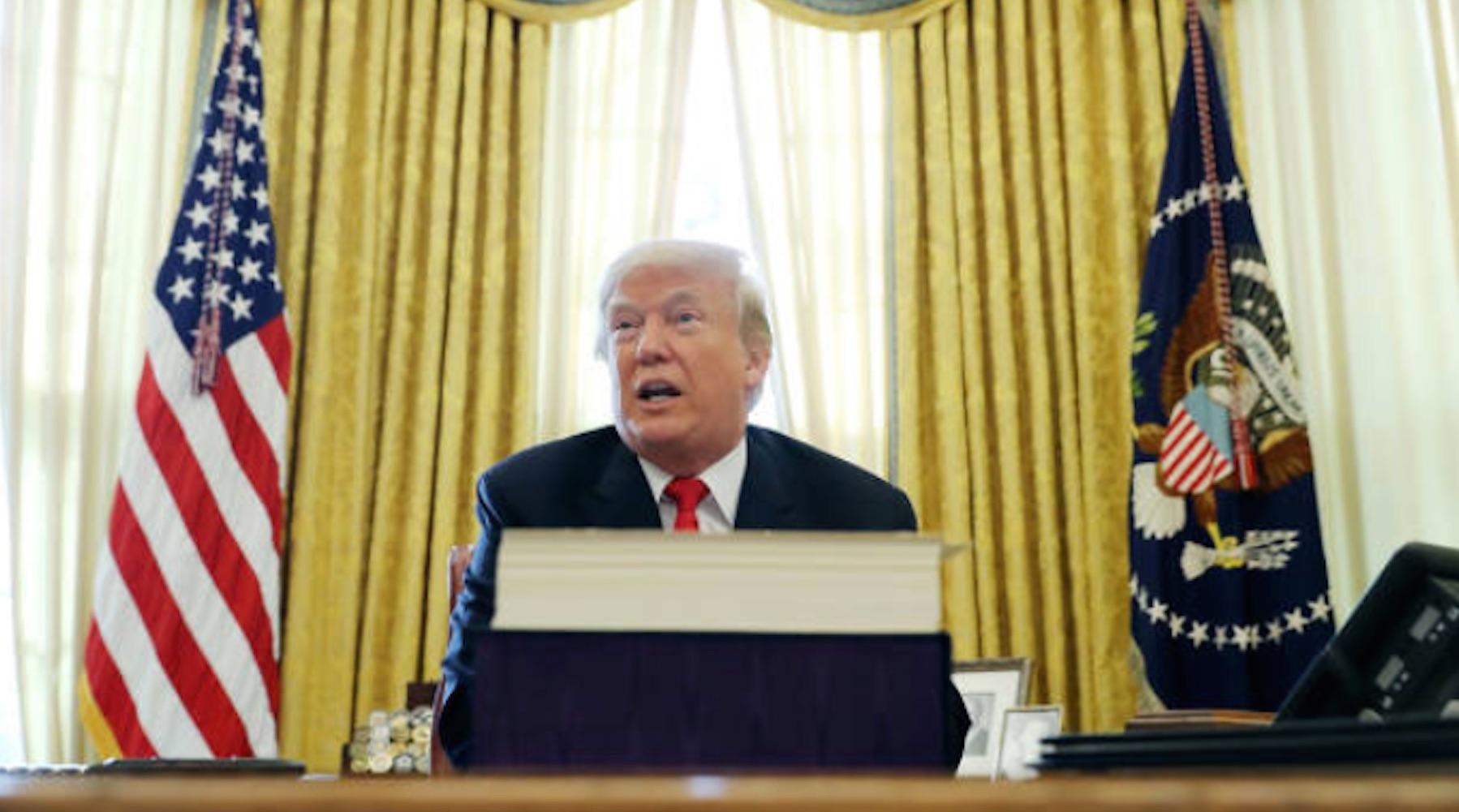 Trump Released The Memo That Was Supposed To Discredit The FBI And People Are Freaking
By Aimee Lutkin
Donald Trump is being investigated for possible collusion withe the Russian government during the election. Everyone suspects he loves Putin far more than he loves the U.S. Either that or a certain rumored Pee Tape is hanging over his head?
Trump has seemingly been trying to fight the allegations by firing investigators and bringing up Hillary Clinton. The GOP, in particular Republican David Nunes, is also working to support his cause. A group of Republicans have been cooking up a "memo" that states the FBI is biased against their president. Thus, any information they gather is false. Presto, change-o, innocence!
The memo was released on Friday to Fox News and the Washington Examiner. It argues that the Steele dossier was what first directed the FBI to start tracking Trump's campaign advisor Carter Page. However, the FBI has been investigation Page since 2013, and argue that the memo is just choosing a series of details without further context to try and discredit the DOJ and FBI. They think Nunes hasn't even read the dossier.
Trump will possibly use it as an excuse to fire Deputy Attorney General Rod Rosenstein who is overseeing special counsel Robert Mueller as he investigates Trump's connection to Russia. Perfect.
Okay, that's not a lot! It's not certain which way the wind will blow, but people are already tearing through this thing, hashtagging their spree on Twitter with #MemoDay.
Most just can't believe that the president is undermining his democracy. To which, I ask, have you been unconscious the last 12 months?
Even Jeff Sessions seems disturbed by it:
Most don't even see what the memo is supposed to be proving, except what was already known—Carter Page is a suspected spy.
And many pointed out that in 2016, the only person the FBI really took a swing at was Hillary Clinton:
And others are wondering why the memo doesn't address some of the pressing Russian issues in Trump's life:
And then there are the JOKERS (bless them):