Dads all have their idiosyncrasies, some of which are fun, some of which are definitely not, and some of which make you roll your eyes and say, "DAAA-aaad." But what about a habit of scattering money everywhere?
An Imgur user named Somebodysmama shared a collection of screenshots she's taken of the 20 dollar bills here dad has hidden around the house for her. Some are hidden in plain sight, some are slow burners, but they're all pretty cute.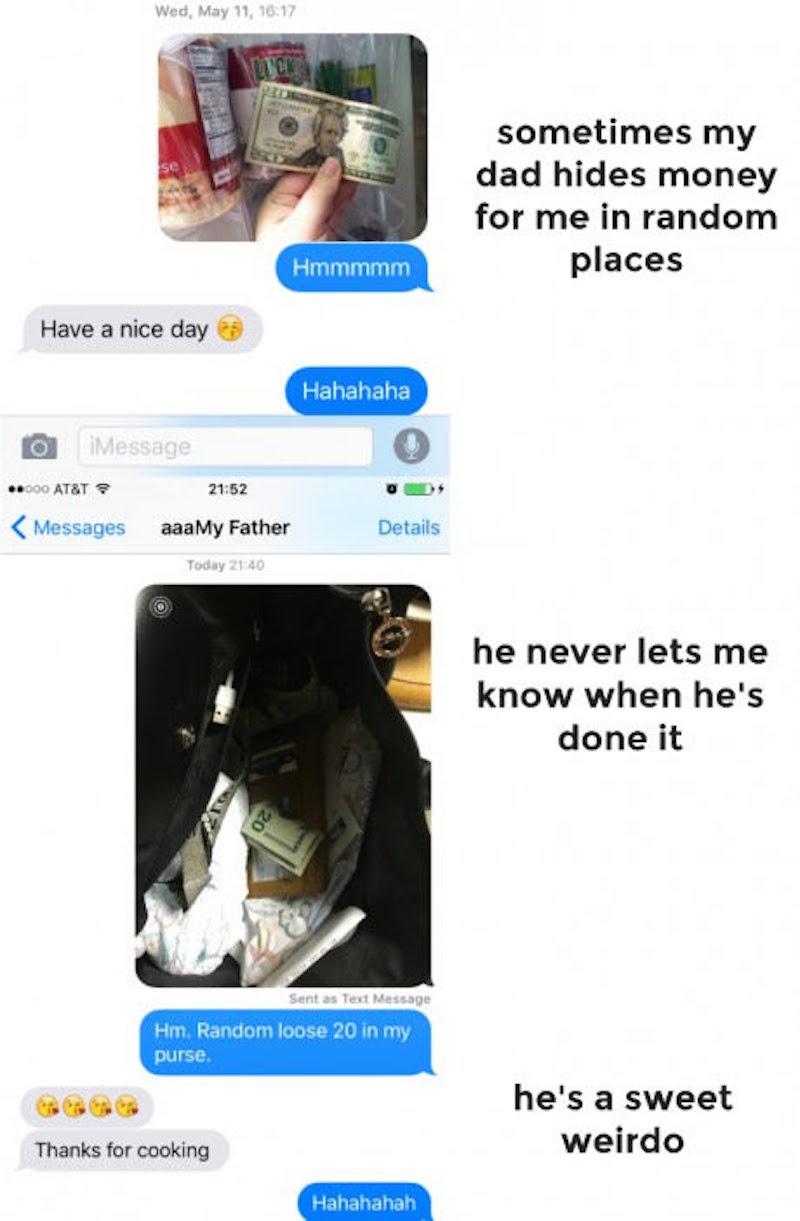 She says he's a "sweet weirdo." It's definitely more weird than just handing your kid 20 bucks so they can go to the picture show, but it's mostly sweet. Especially because he always responds with a Mr. Cool Guy sunglasses emoji, like he really got one over on her: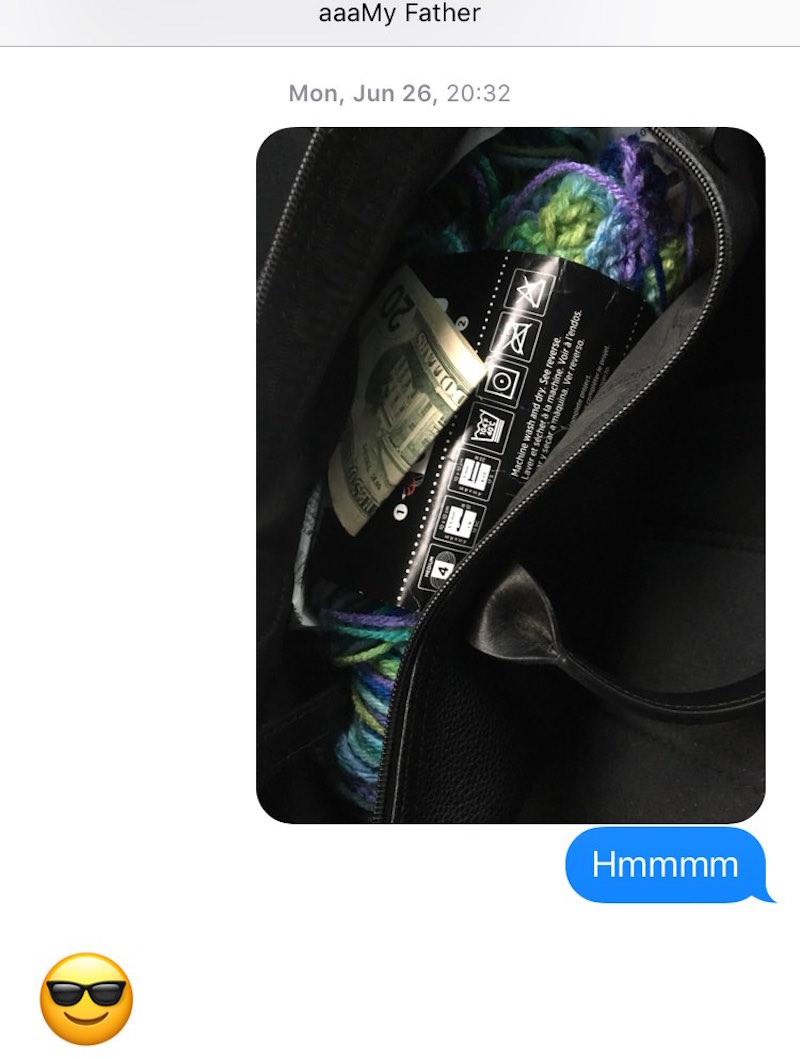 This 20 dollars was just right on the table?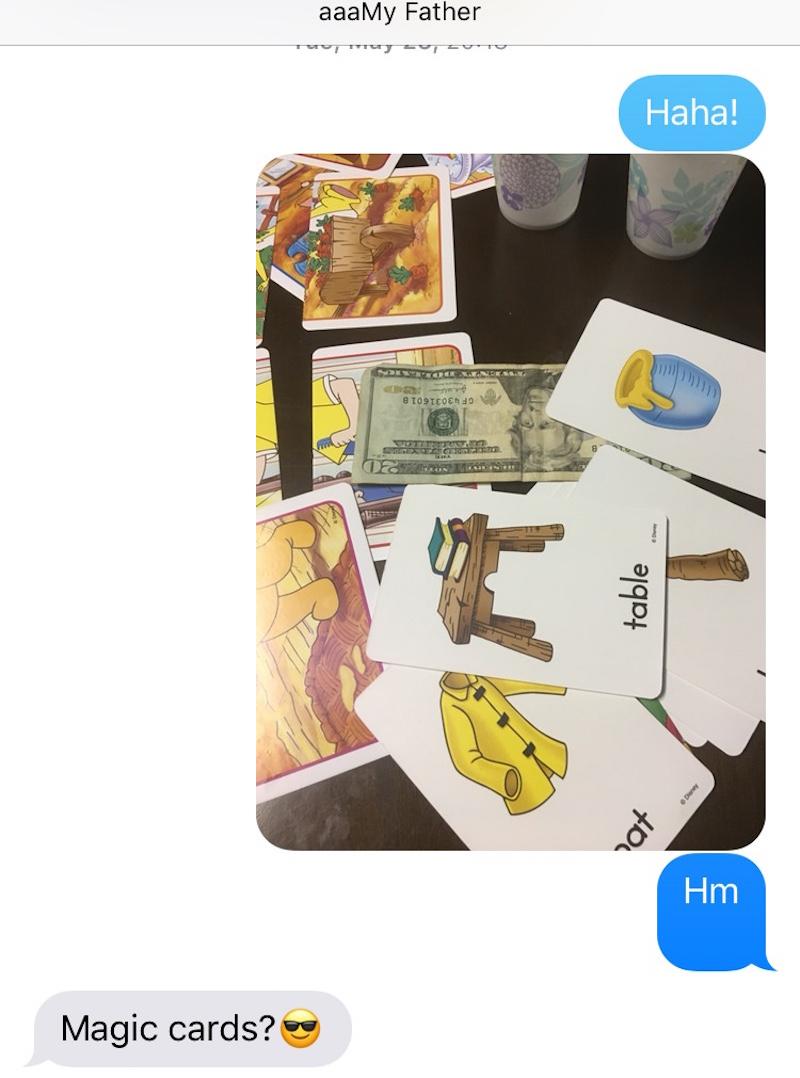 Here they are up with the mugs, you know he was proud of that one: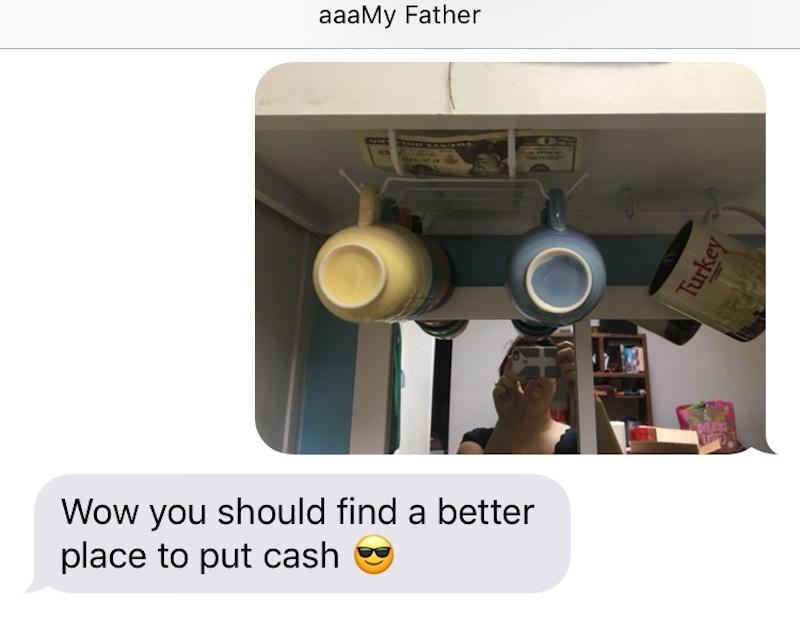 Under the cowboy hat, of course: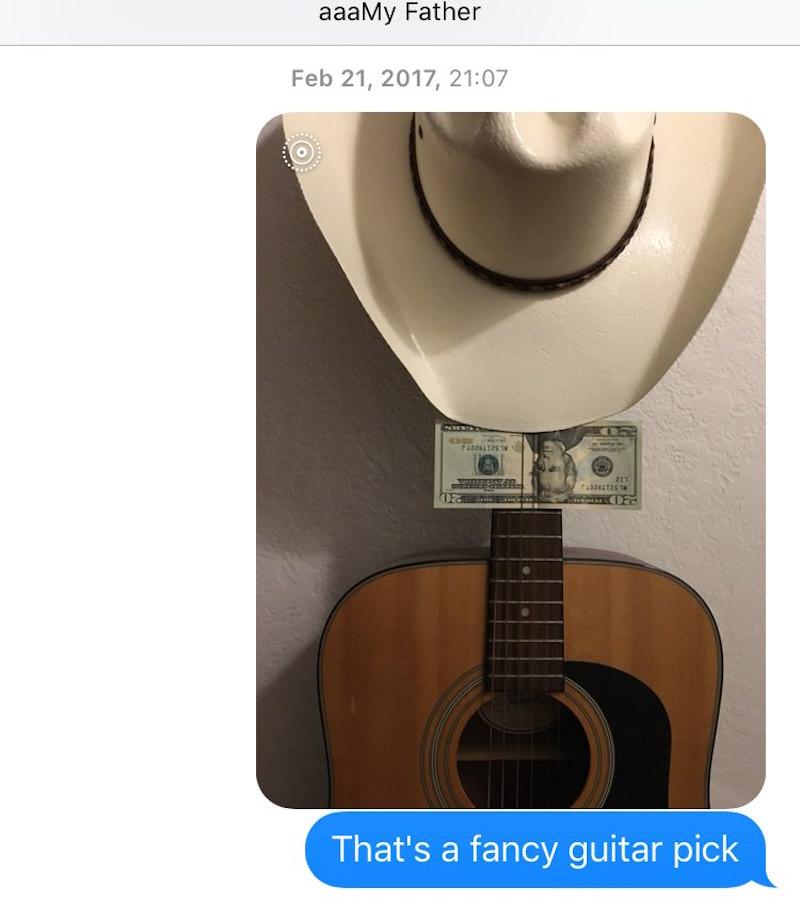 Amongst some other crumpled papers: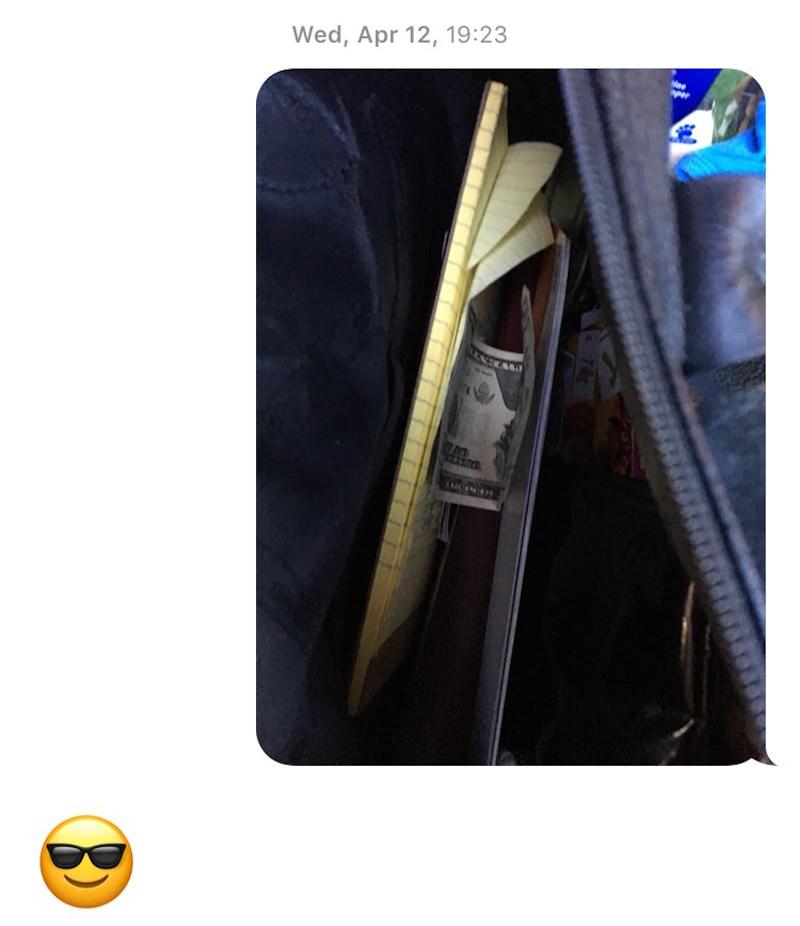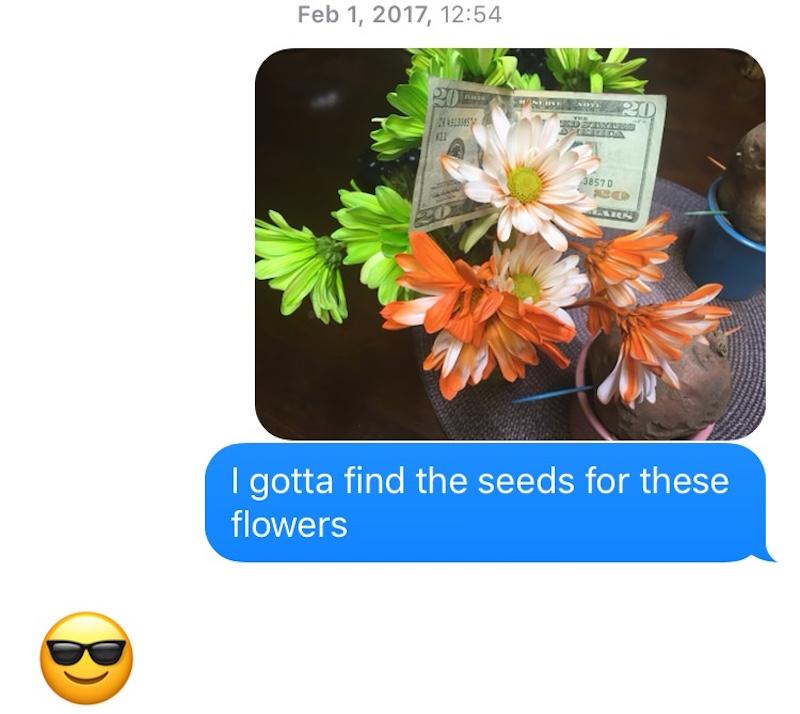 By the cheese grater, under the bananas, all logical places to put cash: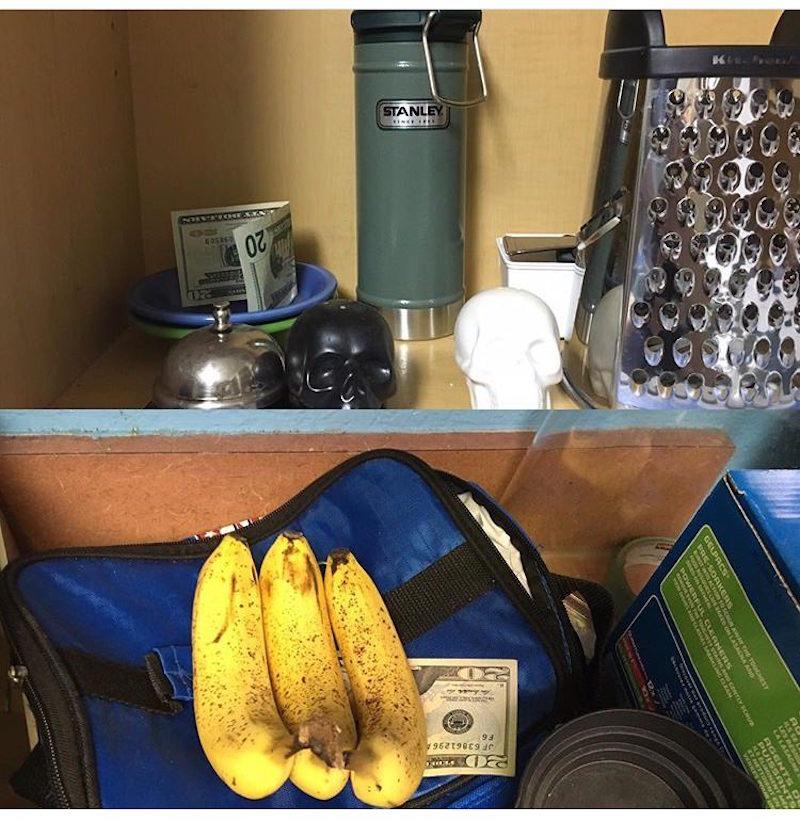 Give money to the Lego man to hold: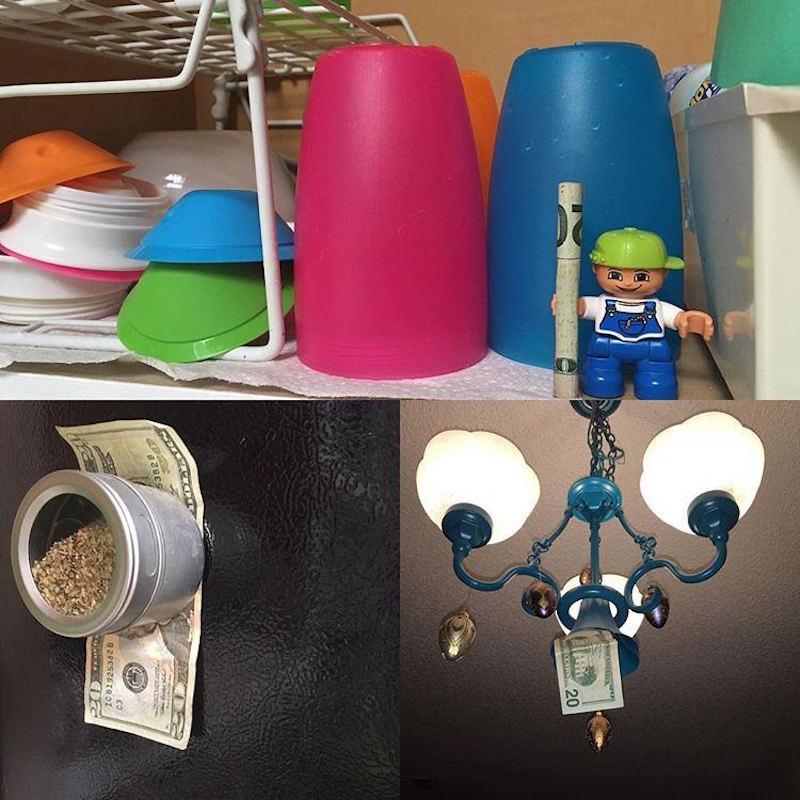 In addition to the money and emojis, this dad also give gentle encouragement and advice.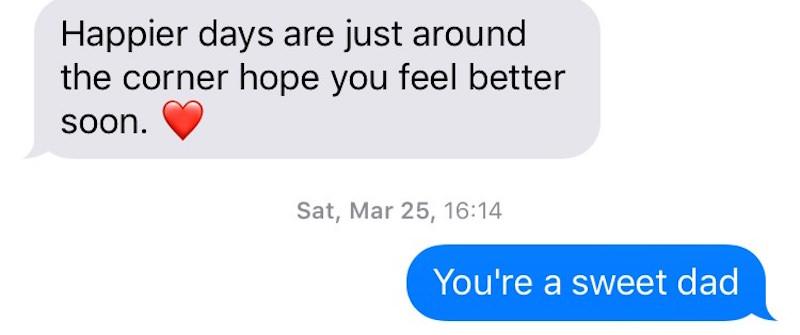 Happier days are definitely around the corner when at any moment you might find a crisp bill.
People responding to Somebodysmama's post are pretty jealous she has an awesome dad, and are also wondering if they can come over and just hang around the house for a day. Just in case she missed something.
But I'm wondering what the average hide and seek time is. Is dad just waiting for the text, or does he hide them and forget about them? Are there some that haven't been uncovered? Is this her inheritance being doled out $20 at a time?
She writes, "He raised five kids alone while my mom was sick. Now his grand babies are his entire world. He's the best papa."
Whatever is happening, it seems like everyone is happy.