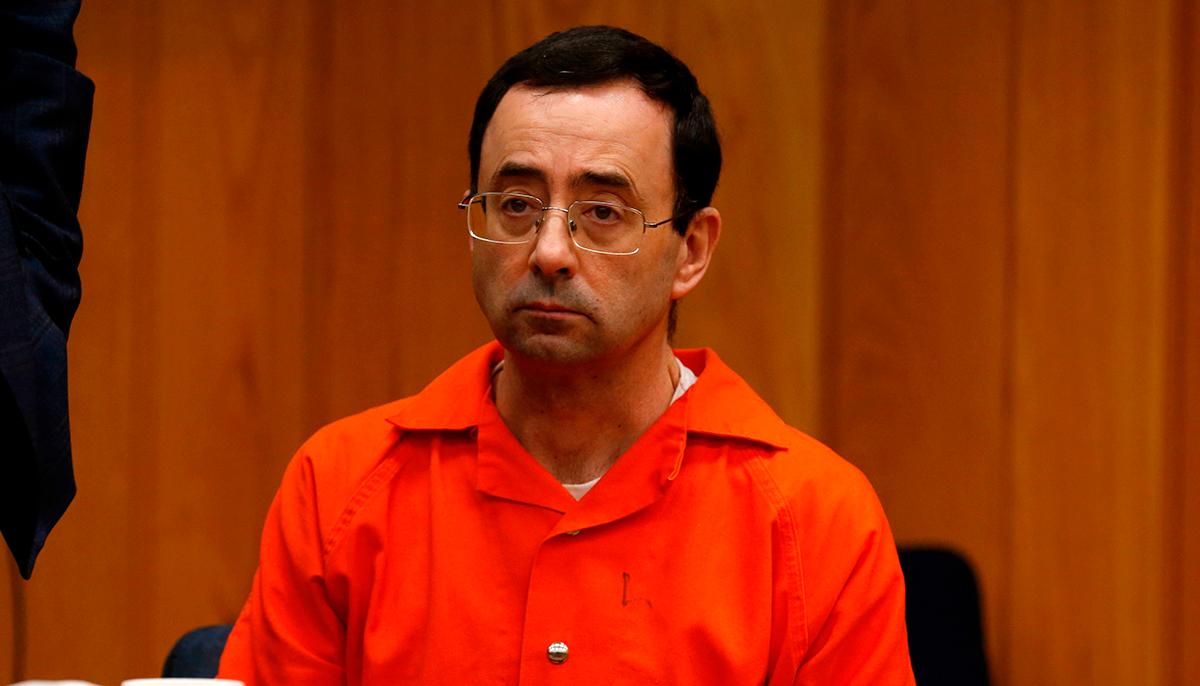 Larry Nassar Was Rushed By Father Of Three Girls He Abused And People Are Applauding
By Mark Pygas
Last month, ex-Team USA Gymnastics doctor Larry Nassar was sentenced to up to 175 years in prison after more than 150 women and girls came forward to accuse him of sexually abusing them. Circuit Court Judge Rosemarie Aquilina of Ingham County, Michigan, handed down that judgement, saying that it was a "privilege," and adding that she had "just signed your death warrant."
This week, Nassar is in the courtroom of Judge Janice Cunningham in Eaton County, Michigan, for a third sentencing hearing. Dozens of women there are expected to deliver statements, bringing the total number of people making allegations against Nassar to 265.
As of Wednesday, 65 women were expected to speak at the hearing in Eaton County. Officials say that number could grow if more survivors come forward.
Two of the young women to speak were Lauren and Madison Margraves, who say they were abused by Nassar along with their sister, who spoke at the earlier sentencing.
The father of the three women, Randall Margraves, also spoke, describing himself as a "distraught father."
"I would ask you, as part of the sentencing to grant me five minutes in a locked room with this demon," he asked. "Would you give me one minute?" The judge declined, saying: "that's not how our legal system works."
"Well I'm going to have to," Margraves responded as he launched himself into a sprint towards Nassar, before being taken to the ground by security.
The incident was caught on camera from several angles.
Margraves responded: "You haven't lived through it, lady."
Athletes including Jeanette Antolin, Jessica Howard, Jamie Dantzscher, McKayla Maroney, Aly Raisman, Maggie Nichols, Gabby Douglas, Simone Biles, and Jordyn Wieber, have been among those who accused the Nassar.
Social media seemed to largely side with the father on this one.
What do you think of this incident?