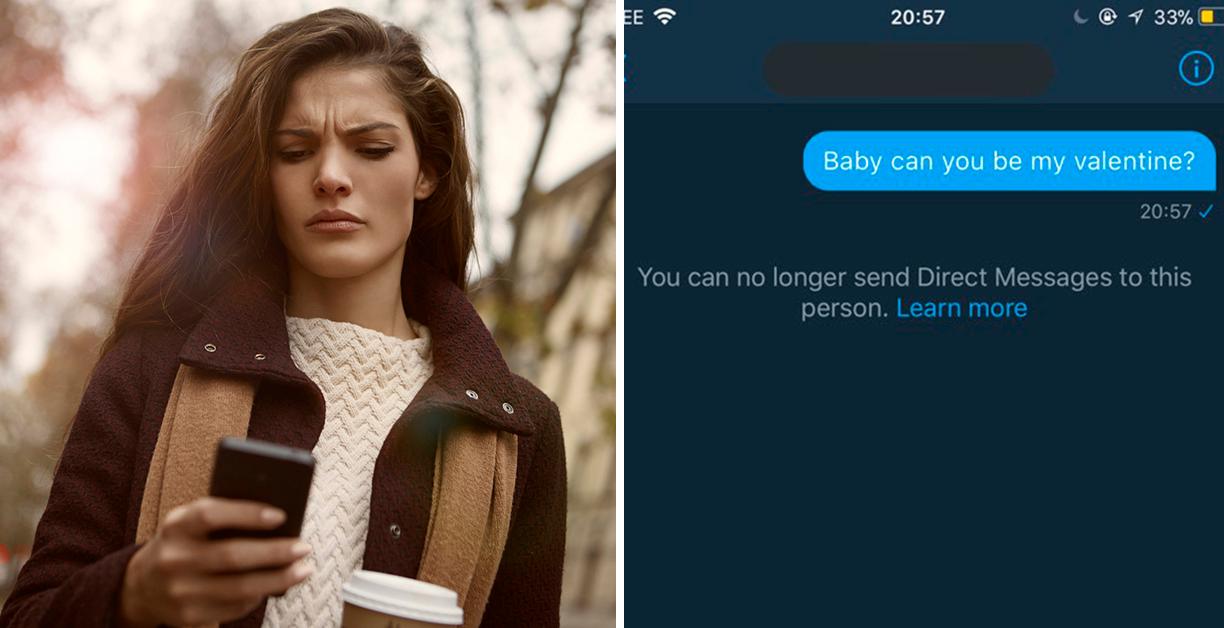 Woman Dares Ladies Of Twitter To Ask Their Crushes Out For Valentine's Day
By Mark Pygas
Valentine's Day is fast approaching, and in order to encourage some romance, relationships blogger Simply Oloni from London in the United Kingdom decided to challenge her female Twitter followers to break with tradition and ask their crushes if they wanted to be their Valentine this year.
She wrote, "Ladies, ask the guy you have a crush on to be your Valentine this year & tell him you'd like to go on a date with him. Tweet me a screenshot of his response."
Thankfully for the rest of us, she also asked them to post screenshots of their responses.
It was a pretty mixed bag to say the least. This user got quite a few responses.
It didn't go so well for others.
Some victims suspected that it was all a trap.
One guy wrote "Looooool. Is this one part of 'shoot your shot 2018'" after being asked out on Twitter.
It really seemed to work out for some people, though.
One guy responded, "Morning Fi… Been thinking of many ways to ask you this all week" and our hearts are absolutely melting.
Some seemed unenthusiastic.
One guy said "sure thing" after being asked to be Clarisse's valentine, and if I were her, I wouldn't be here for her man's unexcited vibe.
Some responses were absolutely straight savage. Like, check this one out right below.
What an adorable response.
It's just a holiday created by corporations to take your money.
The poem must have taken his breath away.
Are you going to take part in this Valentine's Day challenge?