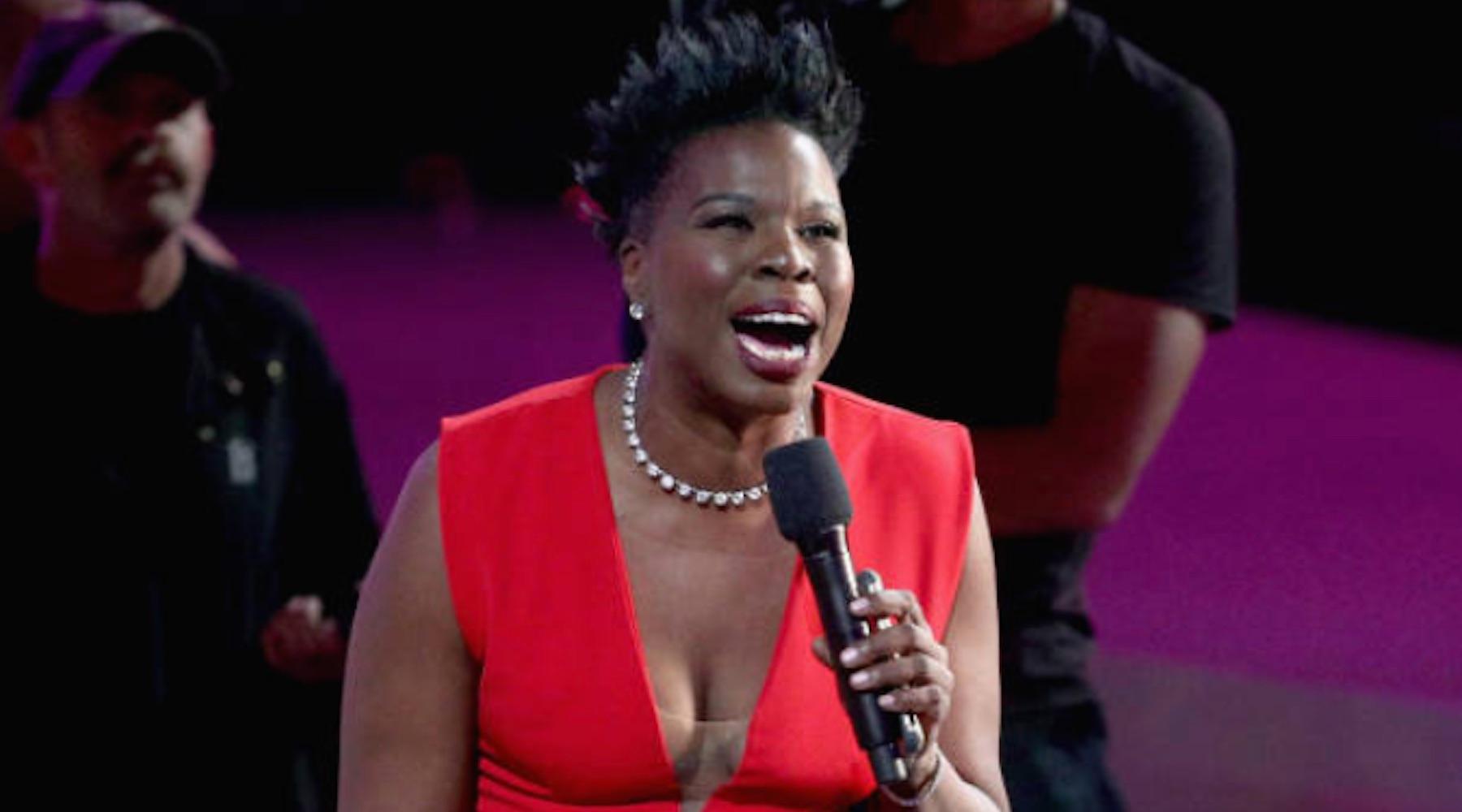 The Best Part Of The Olympics Is Leslie Jones Tweeting About Figure Skating
By Aimee Lutkin
Back in 2016, Leslie Jones enlivened the Summer Olympics on Seoul with her live-tweeting and wild passion for Team USA. She was so good, she ended up getting invited to work as a commentary contributor for NBC.
"IS YALL READY FOR THEM OLYMPICS MANE!!! #GoTeamUSA," she wrote back then, followed by "WE ARE THE BEST!! GO CONNER!! USA USA."
She has been gearing up for the games in South Korea since January, which have just commenced.
And she hasn't taken a second of downtime. She's already tweeting videos and pictures with hilarious captions like, "SLAY ALL DAY!!" and "Where y'all gone be tonight!! Cause I know where I'm gonna be! @Olympics"
No. Her current passion is fashion.
Jones is watching men's figure skating and rating their outfits. Some are not great. "Who is in charge of these outfits!" she wrote under a video of a skater.
But a few got the Jones seal of approval. To them, she wrote, "This outfit is good!!," "Um this might not be the outfit I would pick to skate in," and "Ok I like his outfit!"
She especially liked the work of Christian Siriano, who famously designed a dress for Leslie Jones when she couldn't find one for the premiere of Ghostbusters. They're friends, but this is also a good outfit.
"Um somebody need to tell me something!! @CSiriano," she wrote below it.
But she was impartial on other matters:
And if you're tired of outfit talk, there's also just her general fear of ever ice skating to be amused by:
This is the Olympics coverage we crave.