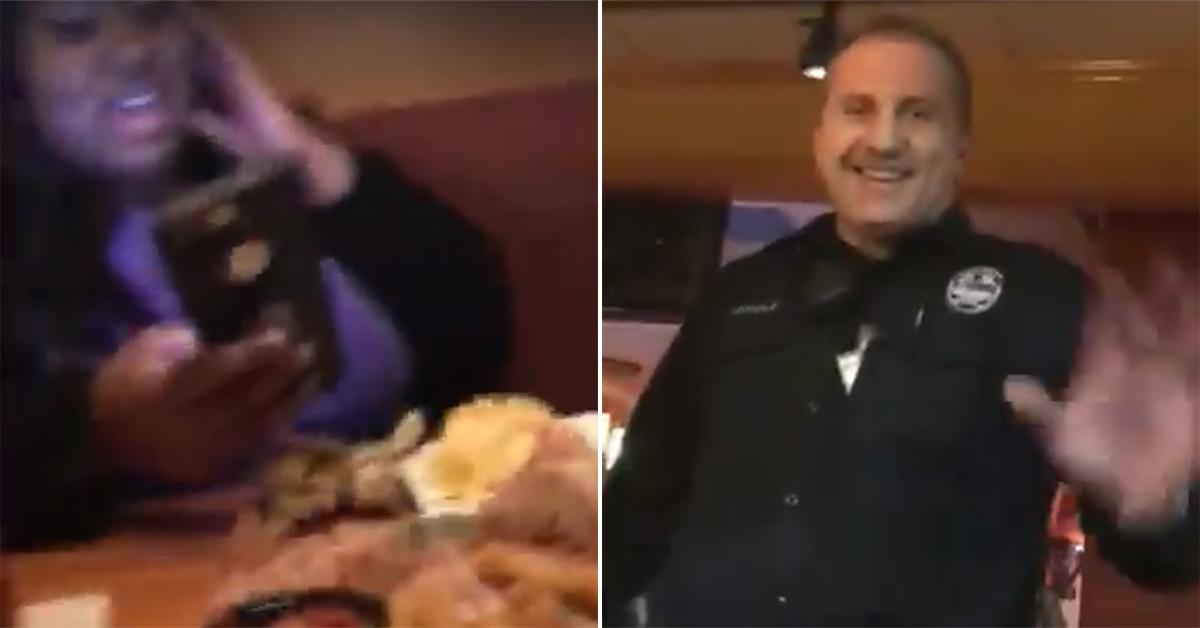 Applebee's Closes Restaurant After Facebook Post Alleging Racial Profiling Goes Viral
By Mark Pygas
Alexis Brison of St. Louis, Missouri, was shopping at the Independence Center in Independence, Missouri, with a friend over the weekend when the pair decided to grab a bite to eat at the Applebee's in the mall. About an hour into the dinner, the pair were approached by a police officer, a mall cop, and the restaurant manager.
The two women were accused of not paying for chicken the day before. The evidence? According to Brison, the manager said that the member of staff remembered the people who ate and ran were a "skinny girl" and "a girl who wore makeup."
Brison decided to film the encounter, which she believes to be racial profiling.
In a caption alongside the video, Brison explained:
"Hey Facebook friends and family I need your help reposting this. Especially in black history month black people cannot continue to be treated this way."
"My friend and I were shopping at the independence center in independence, Missouri(Near Kansas City), when we were done we decided to get a bite to eat at Applebee's."
"About an hour into out dinner we were approached by a Independence police officer, a mall cop, and the restaurant manager. We were told that we were accused of eating and not paying for CHICKEN the day before (dining and dashing)."
The pair were eventually told to pay for their dinner, leave and not come back.
"Mind you that we have proof that can show our whereabouts and it's not even in our character to steal. After being mocked, humiliated, and embarrassed we were asked to pay for our food, leave, and not come back."
They later phoned the restaurant to see why they had been accused.
"After leaving, calls were made to the restaurant and the manager stated that our accuser remembered that there was a SKINNY girl and a girl who wore MAKEUP."
"In 2018 is this really what we're debased to? Our weight and whether or not we wore makeup. She could not recognise any facial features or any defining characteristics . This is a clear example of RACIAL PROFILING that should not be stood for. Just because we are black does not mean we are all criminals and I will not be treated as such."
The video quickly acquired millions of views, and thousands of shares and comments on Facebook. The company released a statement on Monday, saying that an investigation of the incident had led the franchisee to fire the manager, server, and another employee.
The statement explained that the restaurant had also been closed down: "We do not tolerate racism, bigotry or harassment of any nature, and we have taken additional steps to close the restaurant at this time in order for the team there to regroup, reflect, learn and grow from this."
The company also said it was "reaching out to the guests involved to apologize directly."
"We know rebuilding trust with those affected by the incident will take time, and we look forward to finding resolution in the coming days."
Bill Georgas, CEO of Applebee's local franchisee, issued a second statement:
"Our team has been working throughout the weekend and will continue to work to determine what happened and what appropriate measures will be taken. We do not tolerate racism or bigotry of any nature. We currently have no indications this was race related. We have a diverse workforce that is reflective of the community we serve. All are welcome at our restaurant, and will continue to be welcome."
Social media reactions to the response and initial video were mixed.
What do you think of this incident?