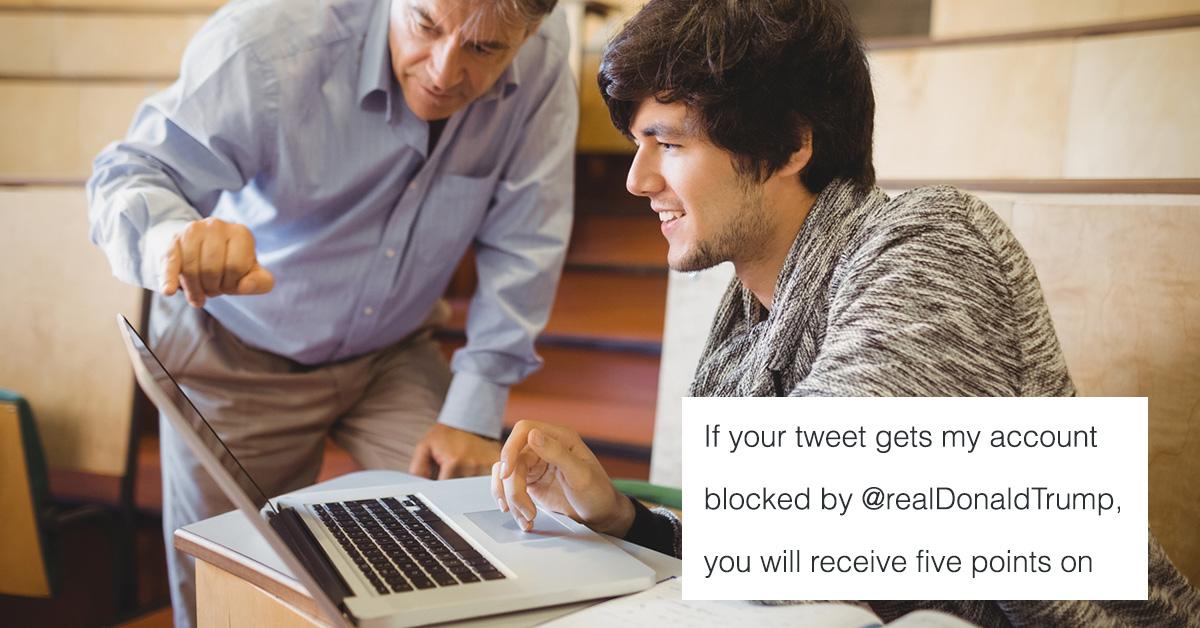 Professor Offers Extra Credit To Students Who Can Get Blocked By Trump On Twitter
By Mark Pygas
Well now, there's one college professor who wants to join the ranks of Trump-blocked users on the president's favorite social media platform. So much so that he's got his students on the job. Erin Cary, a student of the University of Tennessee at Chattanooga, recently took to Twitter to share an email assignment she received. Any student that can write a tweet that can get the professor blocked by President Donald Trump will score themselves some extra credit and one free absence.
"All-
Here are the details for the Twitter Extra Credit Assignment:"
"Simply write a tweet for @realDonaldTrump and email it to me. It may not contain profanity or personal threats."
"I'll post them from my Twitter account. If your tweet gets my account blocked by @realDonaldTrump, you will receive five points on your final grade and a free absence. This will run through to the end of the semester, or until someone wins."
Cary's tweet has unsurprisingly attracted a lot of attention, with more than 56,000 likes and 21,000 retweets. In subsequent tweets, she explained she was keeping her professor anonymous to prevent any hate.
Reactions to the assignment were mixed. Many loved the idea.
Others found it relatable.
Most just want a chance at the extra credit.
What do you think of the assignment?