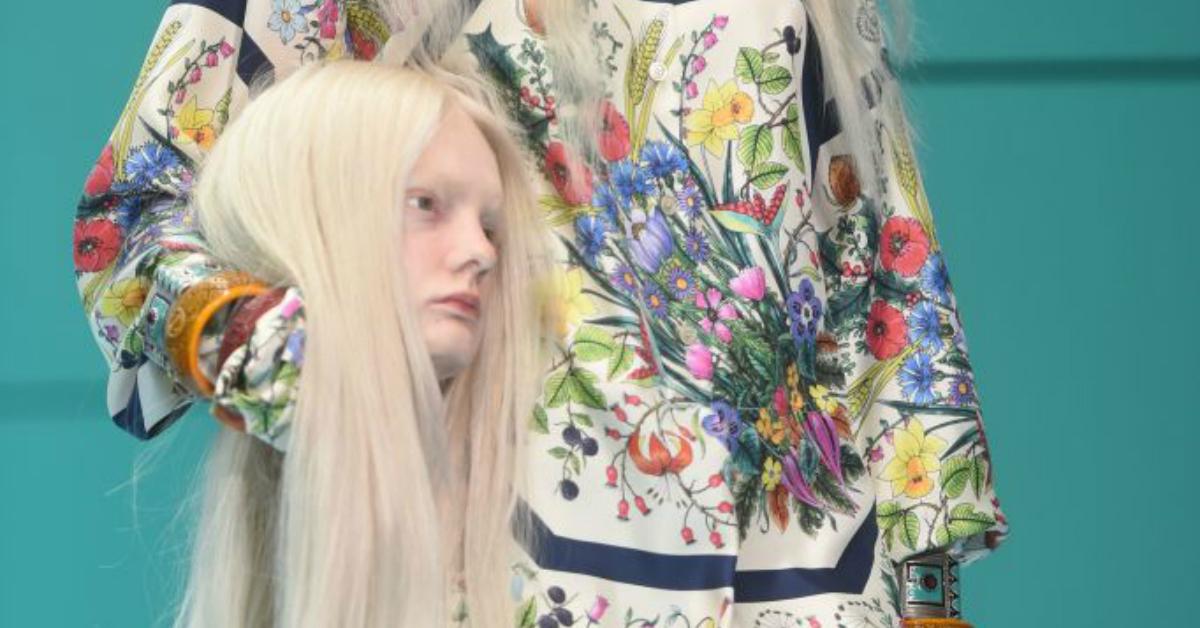 Gucci Models Freaked People Out By Holding Their Own Decapitated Heads
By Mustafa Gatollari
Runway fashion hasn't always been known to be the most practical or logical.
And I get that it's supposed to be an expression of art, and not really indicative of something you'd actually wear on the street.
OK, maybe that "NO" coat is a bad example because that's one of the coolest things I've ever seen, but for every one of those weird items that somehow work, you've got dozens of pieces like this cookie-monster-turned-bird ensemble.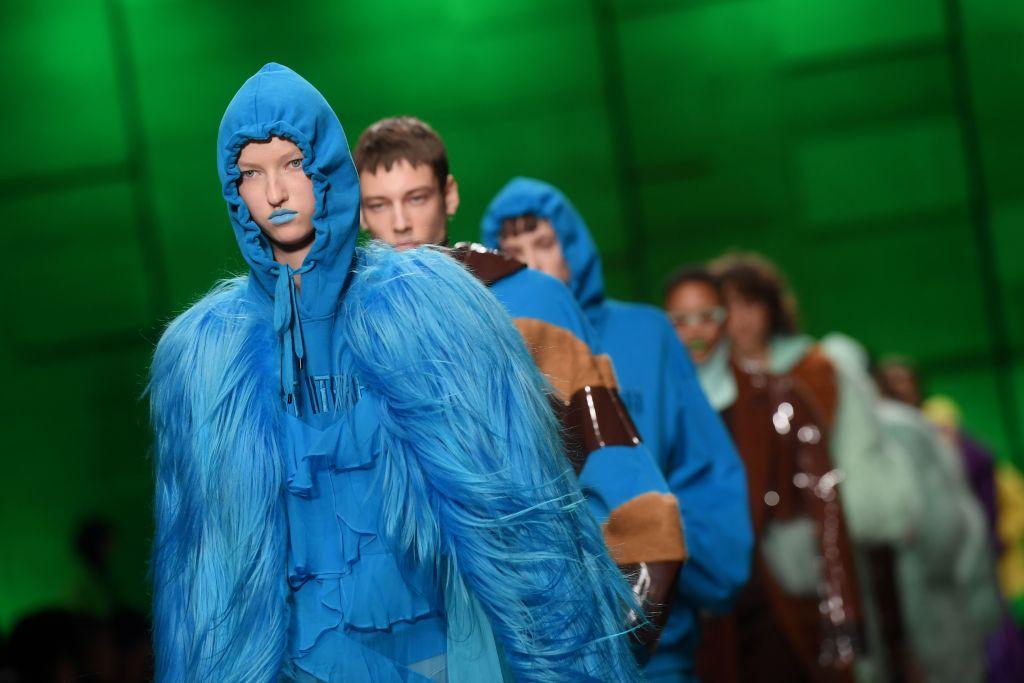 Now I've come to expect ridiculous fashion statements from top designers on the runway; it's kind of a letdown if I'm not blown away by some obscene design.
Which is why I'm simultaneously delighted and freaked out over a theme that Gucci decided to go with during Milan Fashion Week when debuting its line of Fall/Winter clothes for 2018-2019.
Like models carrying replicas of their own heads while walking down the runway.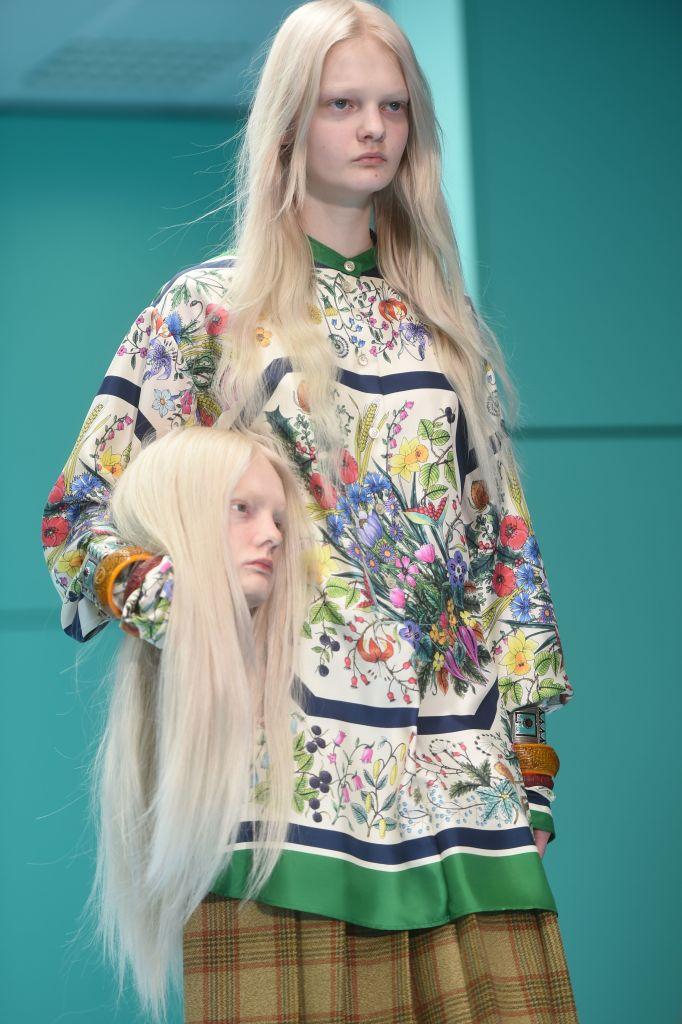 Even for a high-concept runway show, it's a pretty bold statement.
One that many people weren't feeling.
Especially because, for some reason, the catwalk was designed to look like some kind of surgery room.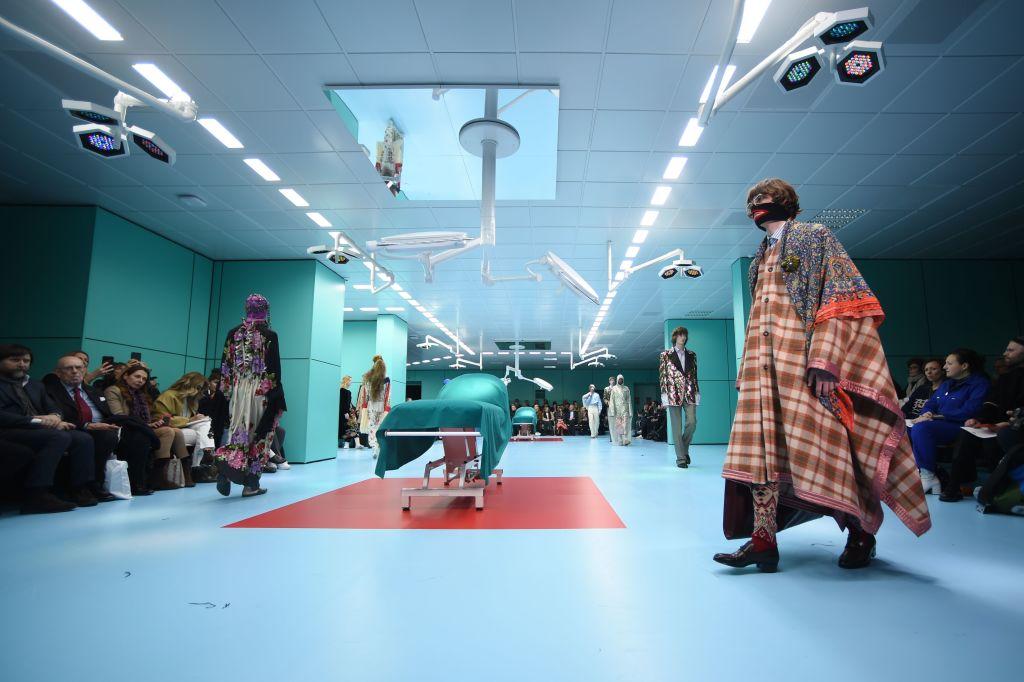 Are they trying to make a Dad joke about making the fashion world "lose its head" or something?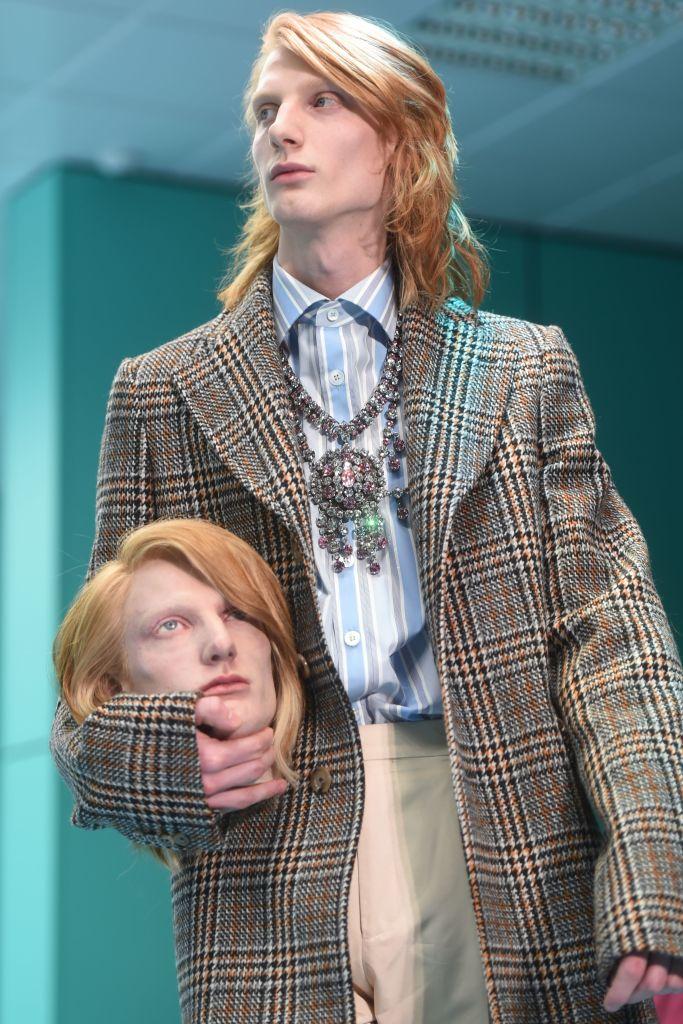 I mean seriously, an operating table? If I was there I'd just pretend like I understood what it was all about. Maybe it's a statement about plastic surgery or something?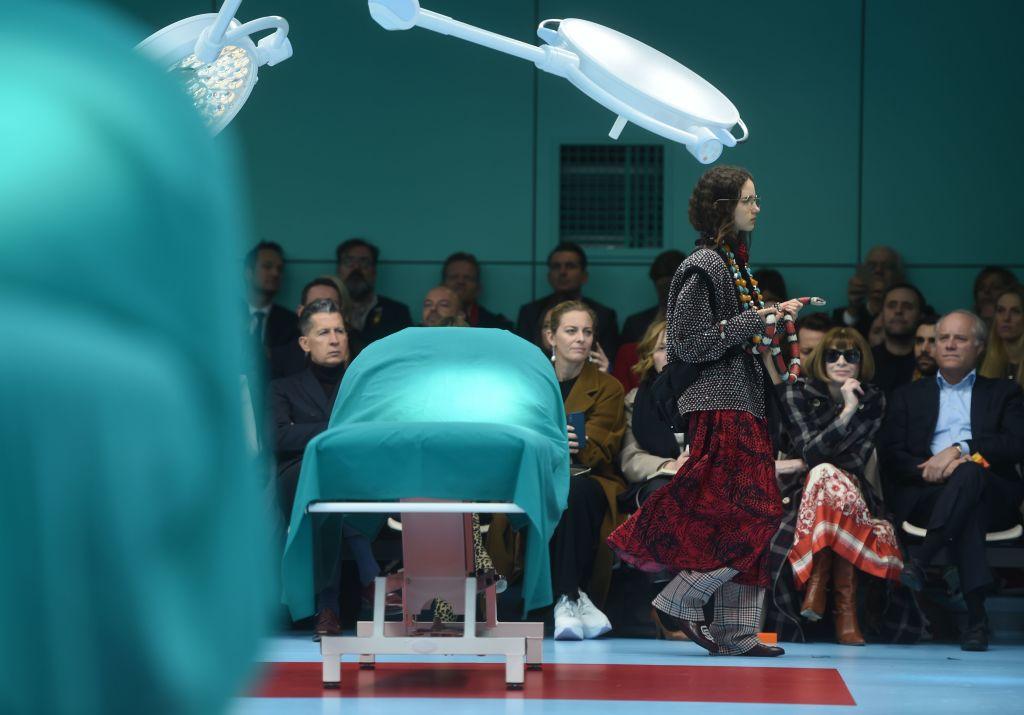 Whatever the reasoning, it hasn't stopped people from roasting Gucci for its choice in artistic direction.
The opportunity for corny jokes was just too good to pass up.
Some of these captions for the pics are just gold.
Although, some pointed out that the idea wasn't terribly original.
Severed heads weren't the only weird things Gucci models were rocking during their cat walks.
Looks like the head designer is also a huge Game of Thrones fan. How else would you explain this weird dragon accessory?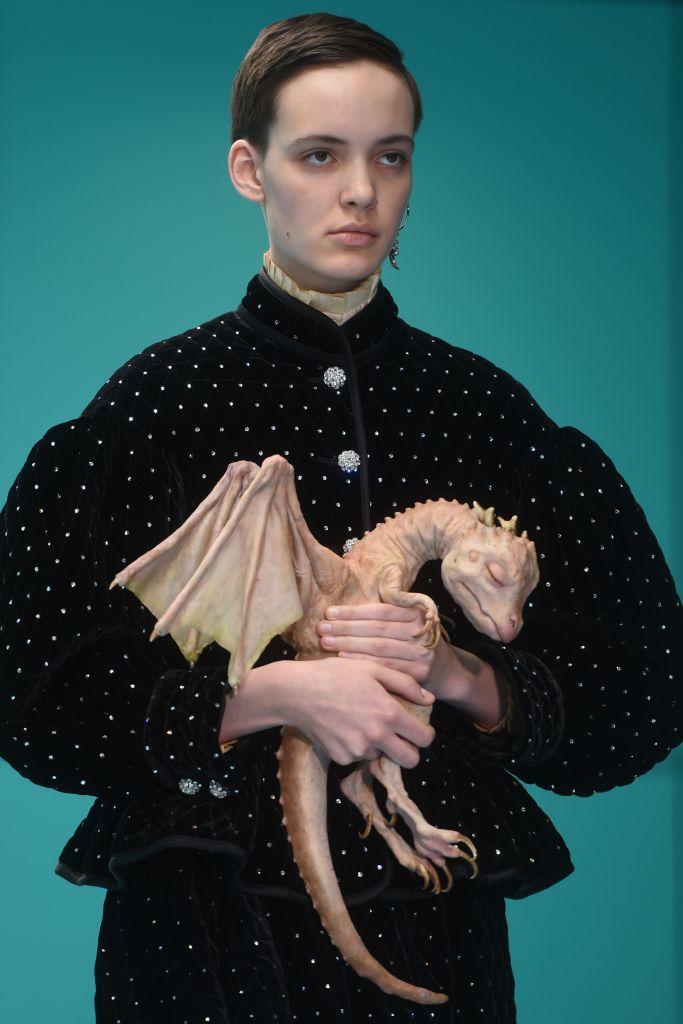 It's so unsettling that it makes their attempt at Ski-Mask chic look normal by comparison.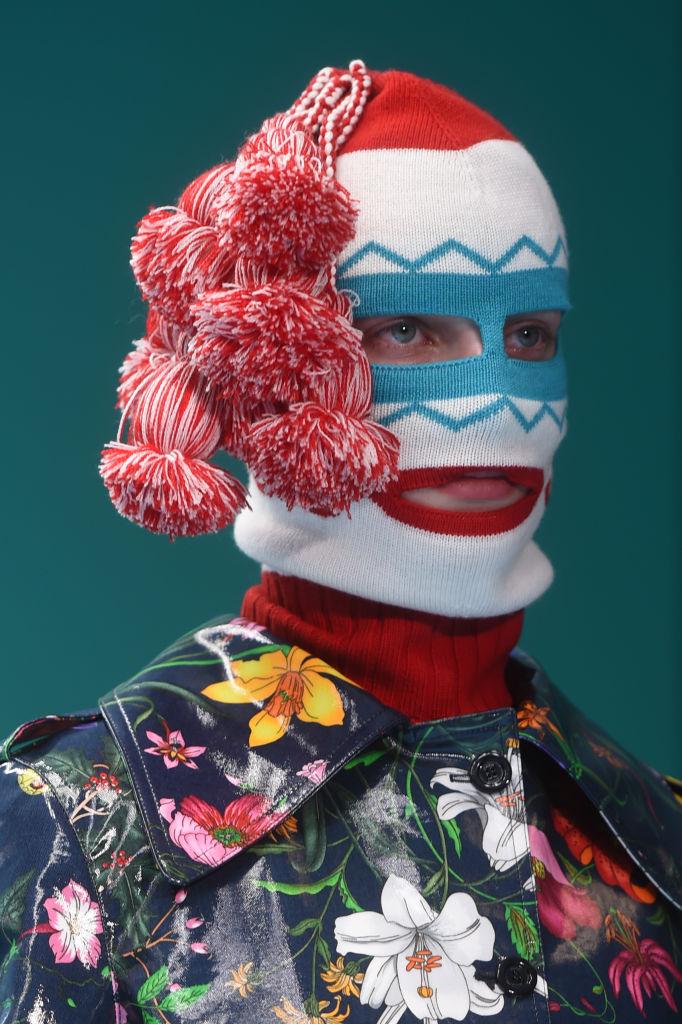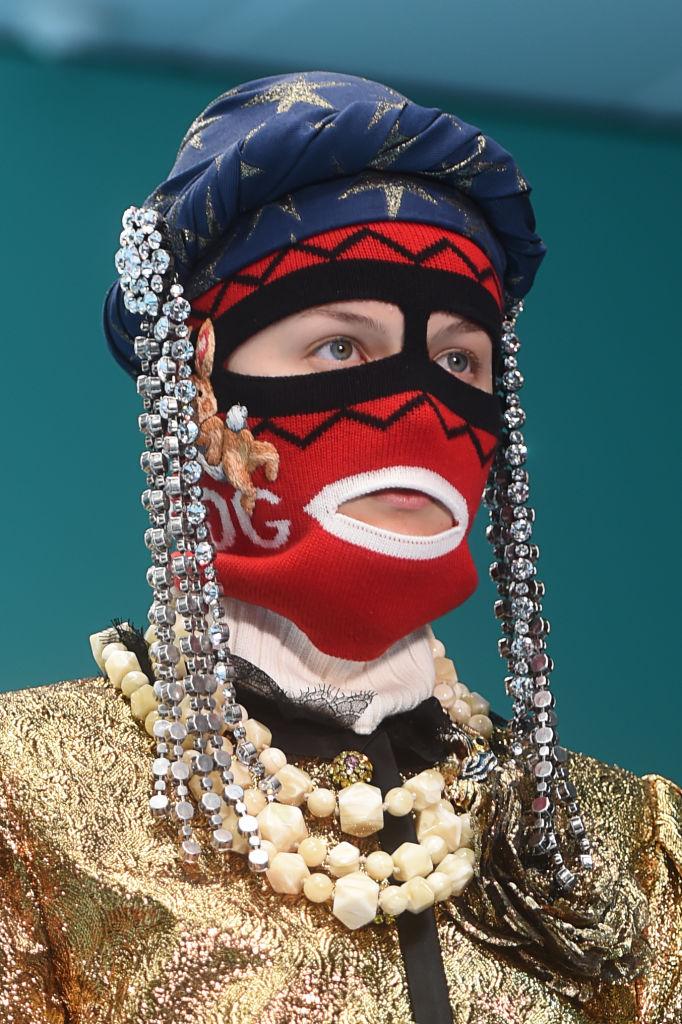 I could probably be a great ski mask model, I'm told I have the face for it.