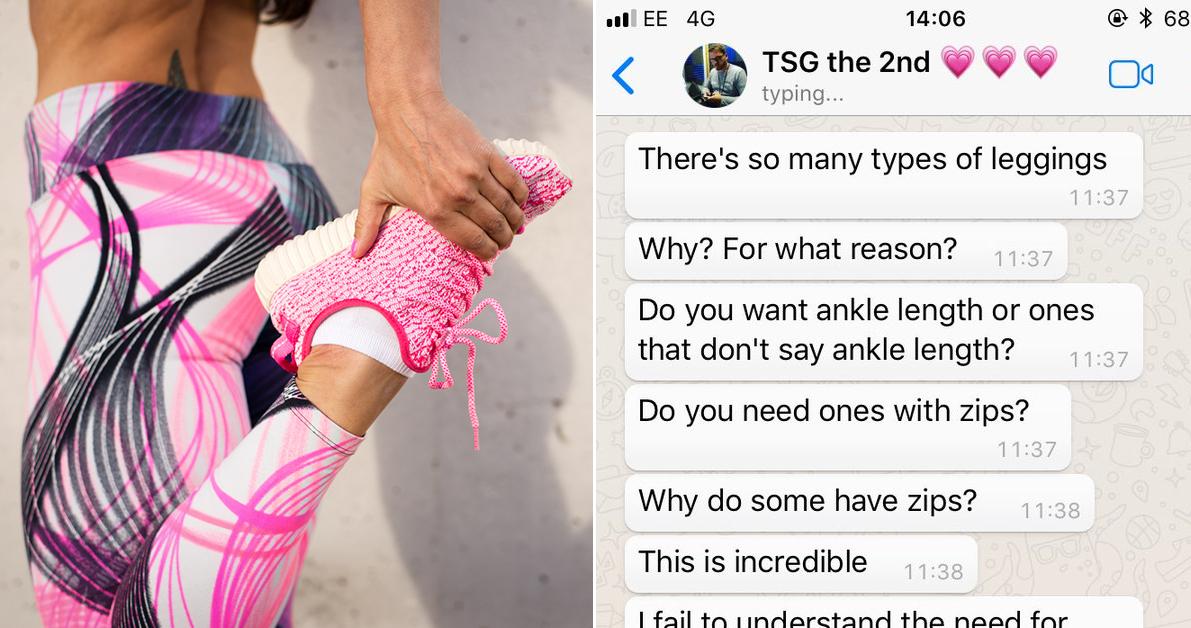 Confused Guy Has Hilariously Hard Time When Girlfriend Asks Him To Buy Leggings
By Mark Pygas
Guys can sometimes be hilariously oblivious when it comes to women. Whether it be something as simple as clothes or more biological "lady issues."
Twitter user Tay Gallagher's boyfriend is no different. Anne, from Ipswich, England, recently took to the social media platform to share a hilarious series of texts she received from her boyfriend, Tim Goddard, after she asked him to buy her a pair of leggings while he was doing some shopping of his own.
Let's just say that he had a bit of a meltdown as a result of the variety of leggings available.
"When you ask your boy friend to pick you up a pair of leggings whilst he's in town," begins this hilarious thread by one Tay.
There's just too much choice.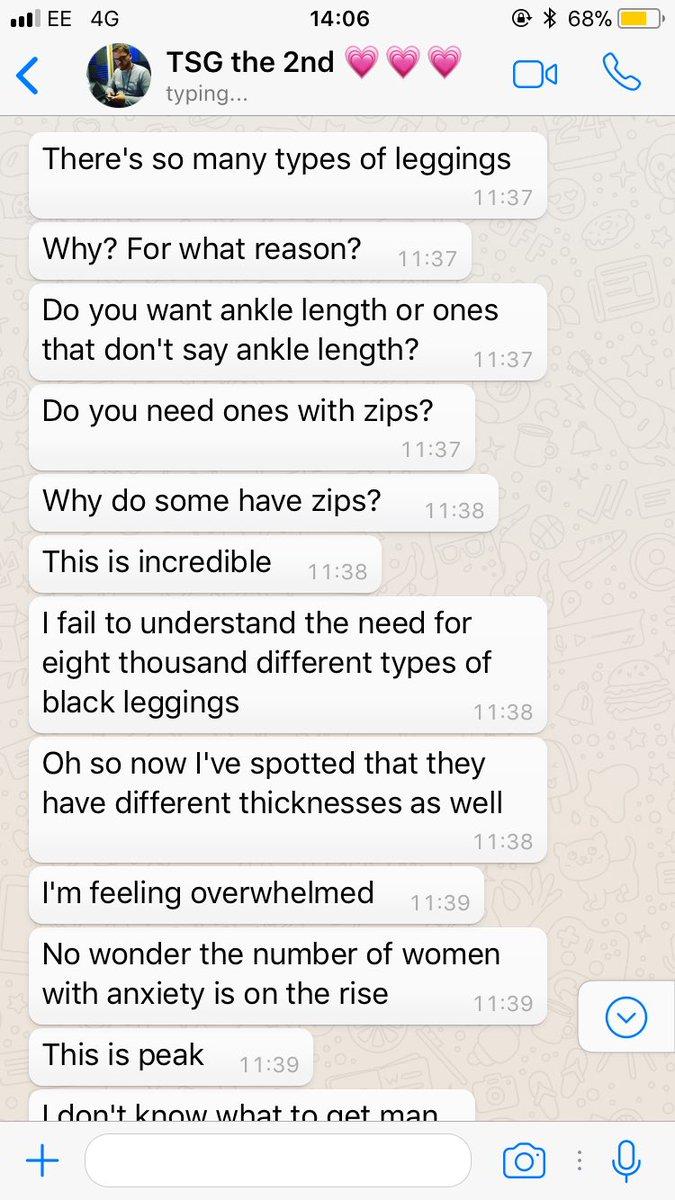 It's fair to say that Goddard had a bit of a breakdown.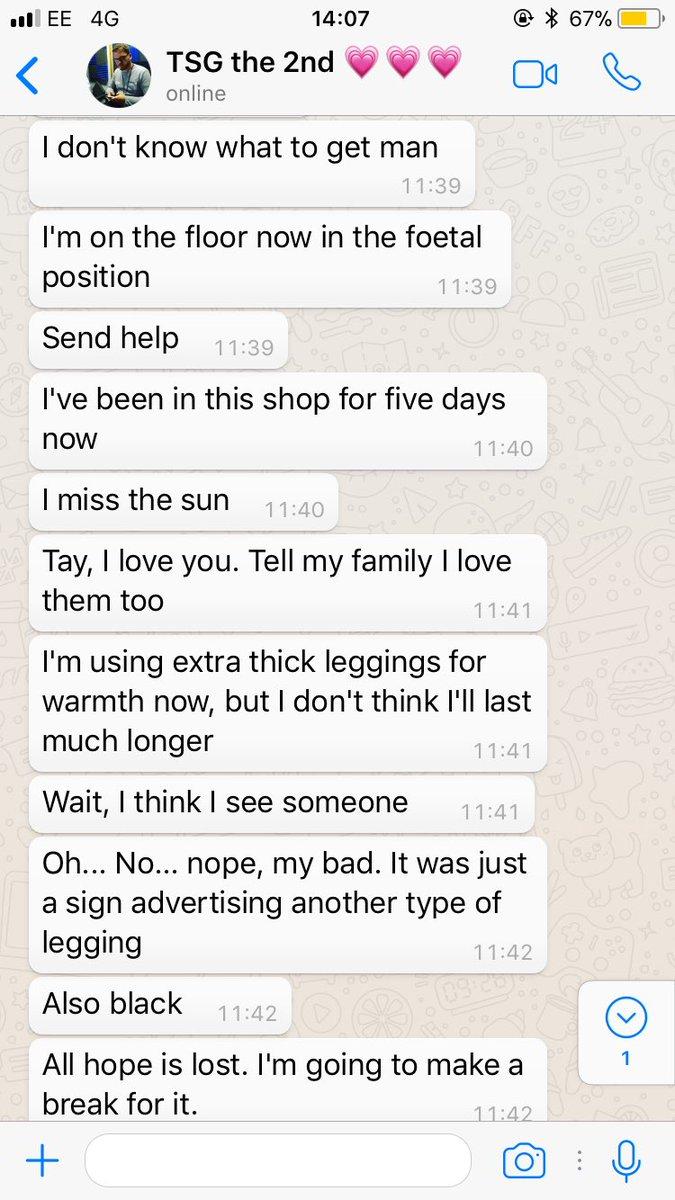 Gallagher told Someecards that she had been busy working all weekend, and since her boyfriend was already birthday shopping for her, she asked him to pick up a pair of leggings too. She decided to post her boyfriend's meltdown because of how funny it was.
The tweet quickly went viral, with more than 5,000 retweets and 29,000 likes as of the time of writing. Goddard was sure to update people who wanted to know how it all ended.
And yes, Gallagher did get her leggings.
Which made Goddard a hero in the Internet's eyes.
Goddard isn't the only adorably oblivious guy when it comes to women, though. Just look at this dad's response to being told his daughter had to go home from work early because of "lady issues."
No, it's a science thing.
He's not going to stop, is he?