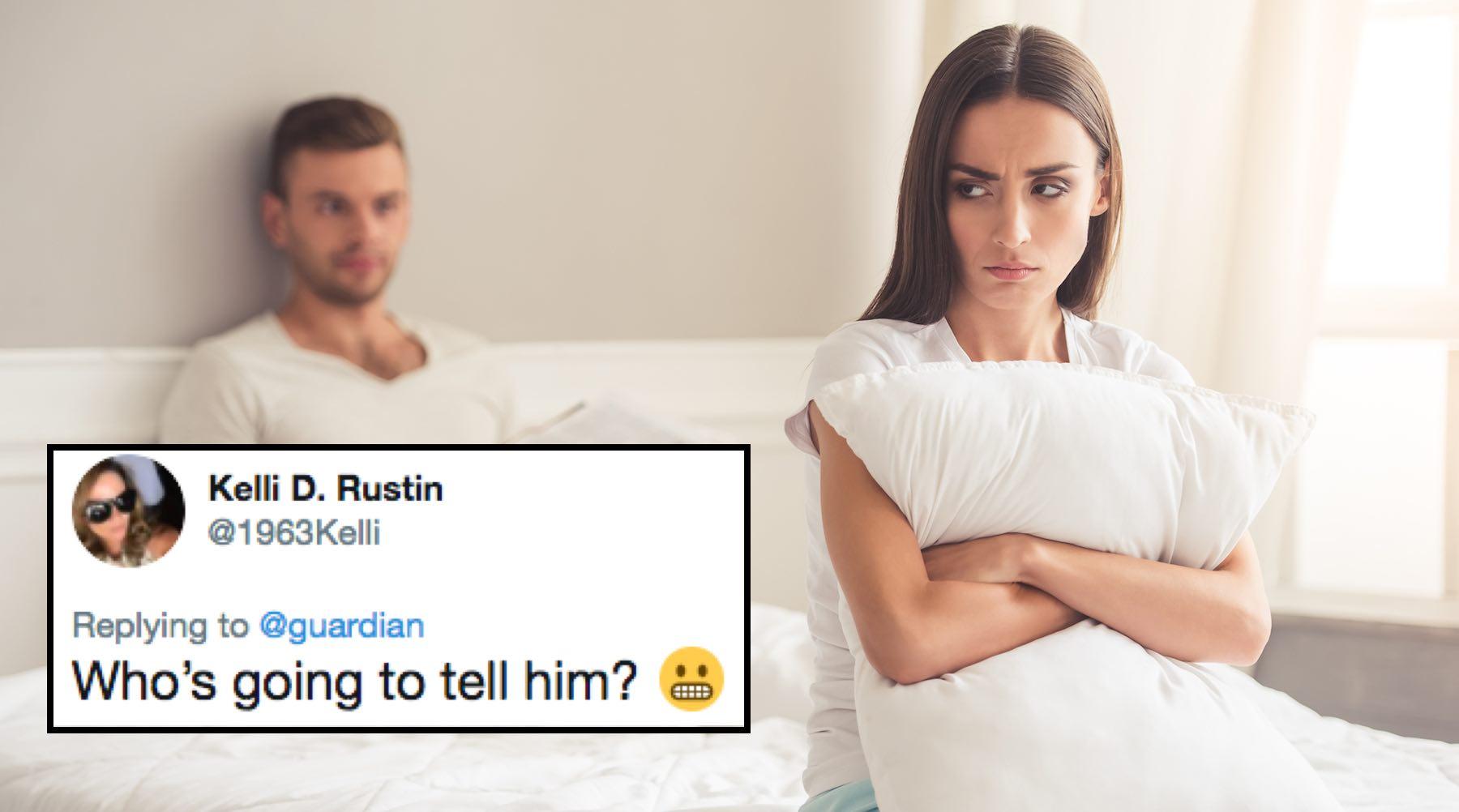 Man Demands To Know Why His Girlfriend Masturbates After Sex And Gets Roasted
By Aimee Lutkin
Despite working at it since the beginning of time, it seems like couples still haven't figured out how to talk to each other directly about sex. That's what keeps the advice industry in business, and this recent column from the Guardian's Pamela Stephenson Connolly may be the most perfect example of the genre: a clueless guy asking why his girlfriend touches herself and making everyone pee themselves laughing.
Here's the full question from Romeo:
I have been in a relationship for nine months. I thought the sex was good for us both, but when we finish she tells me to shower. I wondered why, and now I know – she masturbates. She has done it multiple times; I think she is insatiable. What should I do?
Well, first of all, your girlfriend having a high libido that she manages herself doesn't seem like the biggest problem in the world. Go take your shower and mind your own business. But the more obvious problem is that it probably isn't her second orgasm, buddy. She's doing what you can't.
Connolly is much more gentle with the questioner, writing, "Many women crave a second orgasm, especially if she has been super-aroused during intercourse. Perhaps she doesn't want to bother you for that extra pleasuring, or maybe she is afraid you might think her too demanding."
The Internet is not being gentle at all.
People actually can't believe the advice this man got:
A few people tried to give him the benefit of the doubt...but not really.
Or suggest that this guy try actually talking to his girlfriend about it:
But most are just laughing their asses off.
Hard to get told by all of Twitter that you're bad in bed, but someone had to say it.