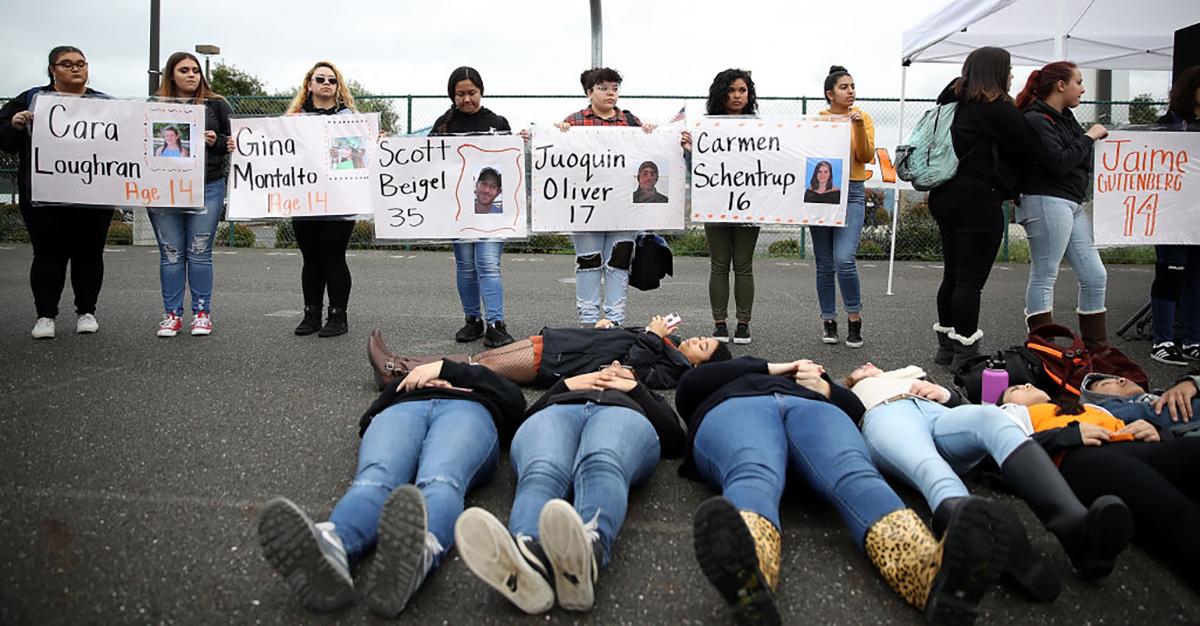 These Are The Scenes From The Nationwide School Walk-Out On Gun Violence
By Mark Pygas
In February, a former student of Marjory Stoneman Douglas High School in Parkland, Florida, shot 17 people dead and injured 14 more in the deadliest U.S. school shooting since Sandy Hook.
School shootings are far from uncommon in the United States, and according to The Guardian, the shooting in Florida was the eighth school shooting just seven weeks into 2018. Most schools now regularly practice shooting drills just as they do fire drills.
There's also been debate on how to deal with the problem. One of the nation's largest sports retailers, Dick's Sporting Goods, said they would stop selling all assault-style rifles in its stores. They'll also no longer sell high-capacity magazines, and no longer sell any gun to anyone under 21 years of age.
Florida also passed gun laws which include raising the minimum age for buying rifles to 21. President Donald Trump has also called for teachers to be armed, while many, including the NRA, have opposed raising the minimum age and banning certain types of guns.
And today, thousands of students across the country are ignoring threats of disciplinary action from their schools to walk out of class for 17 minutes in memory of Marjory Stoneman Douglas High School shooting victims in a nationwide protest against gun violence.
In San Francisco, hundreds of students flooded the City Hall.
While in Los Angeles, students spelled out 'ENOUGH' at a stadium.
Scenes were similar across the United States.
And acquired much celebrity support.
In Newton, Connecticut, many survivors of the 2012 Sandy Hook shooting also left their classes.
Students also took to the streets in Denver, Colorado.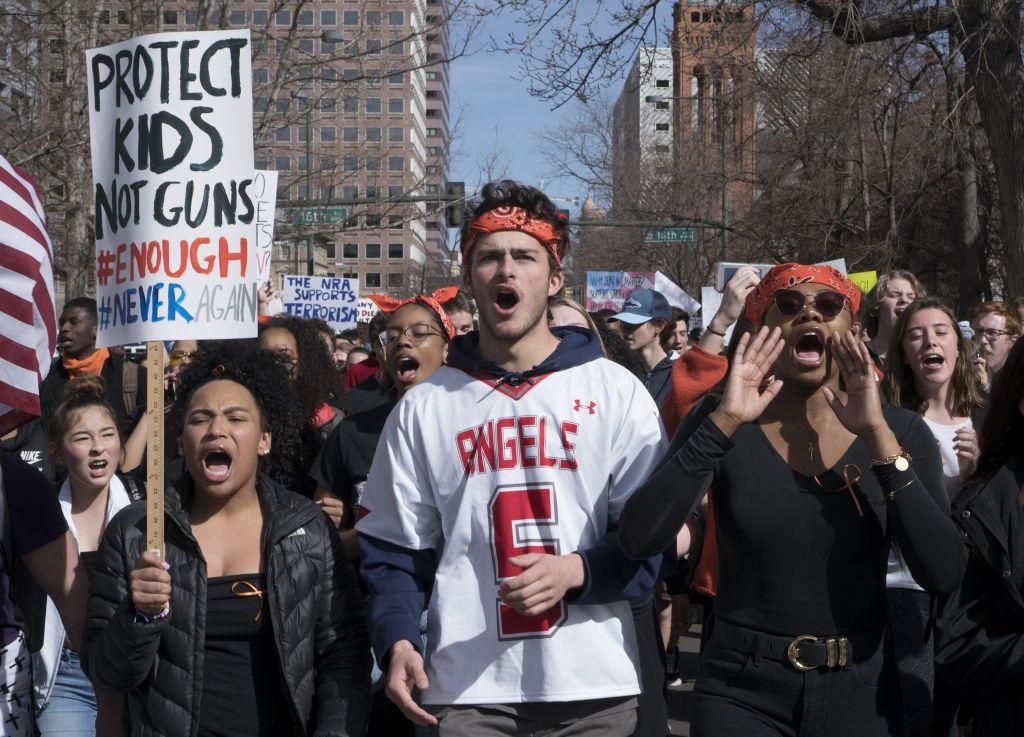 As well as Philadelphia, Pennsylvania.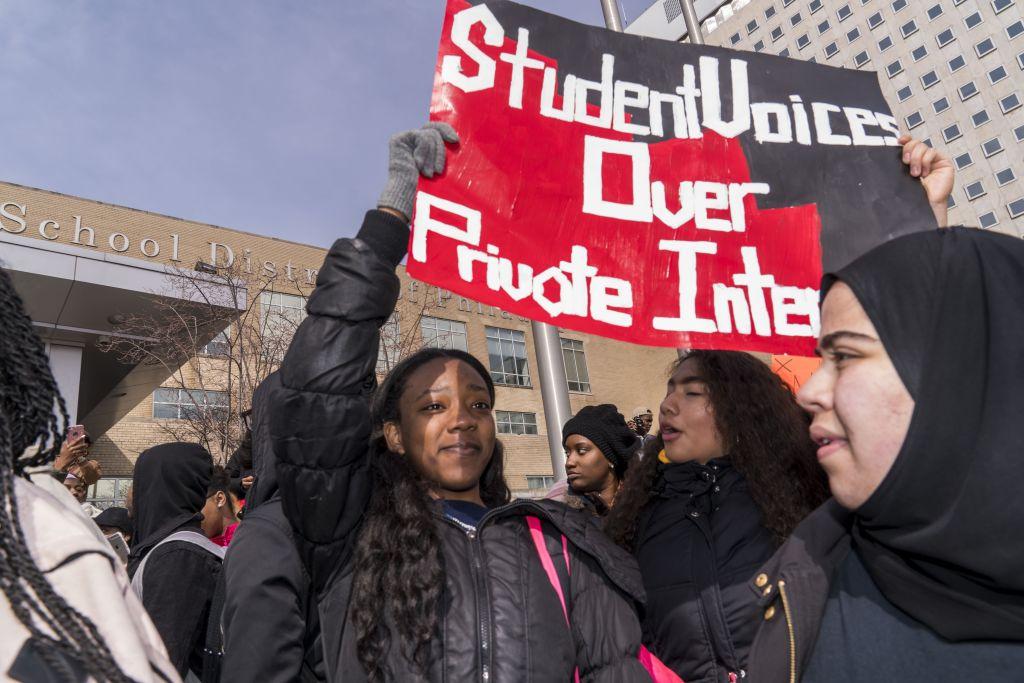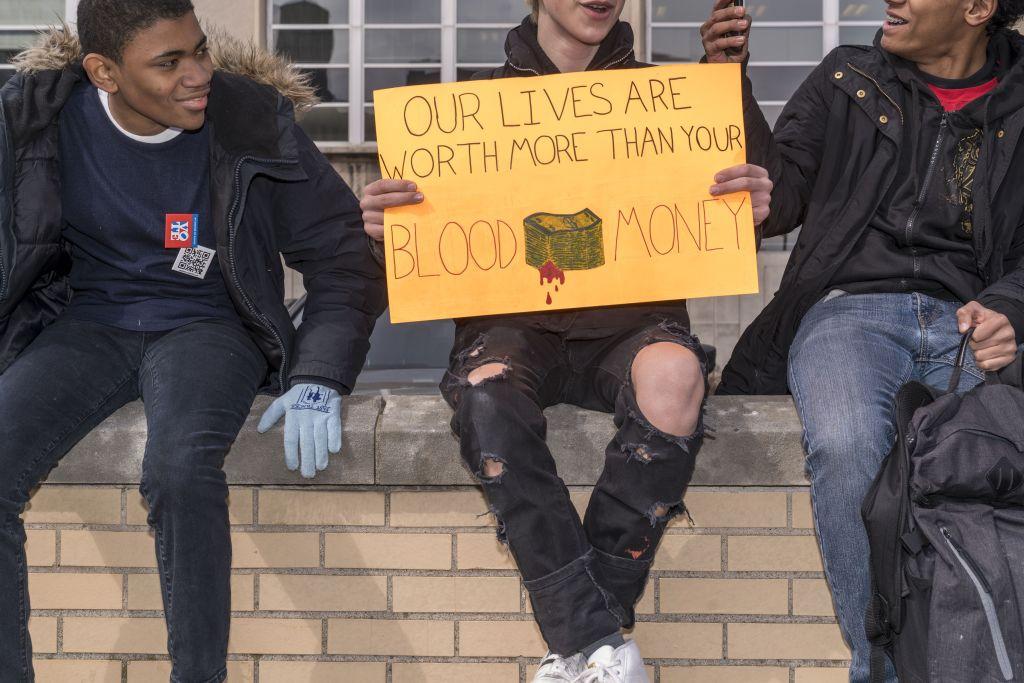 Some students at James Logan High School in Union City, California, organized a rally.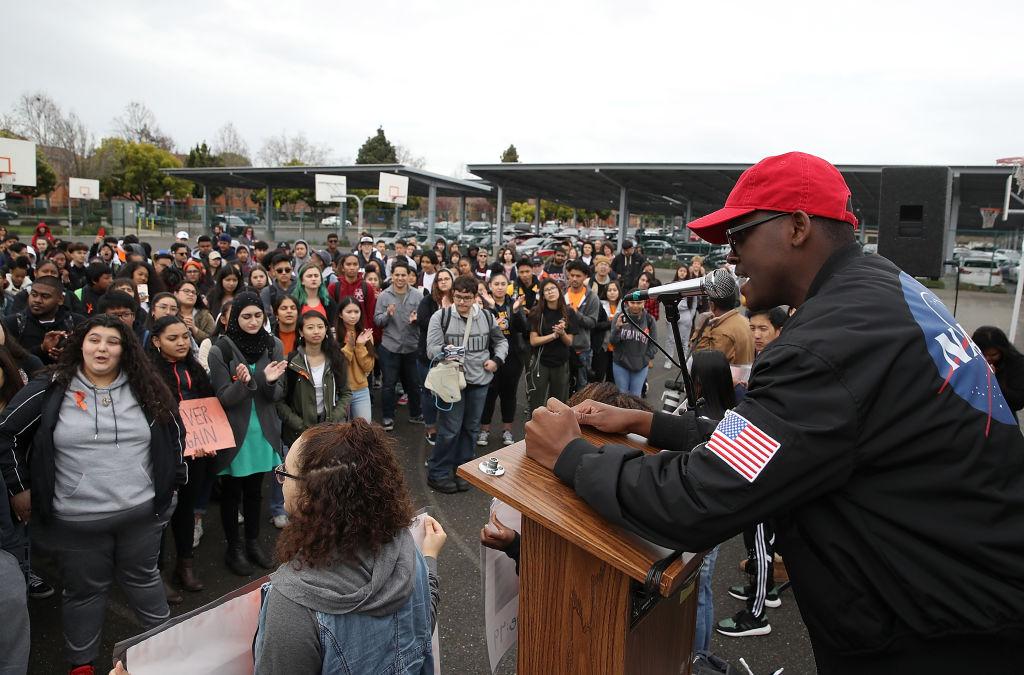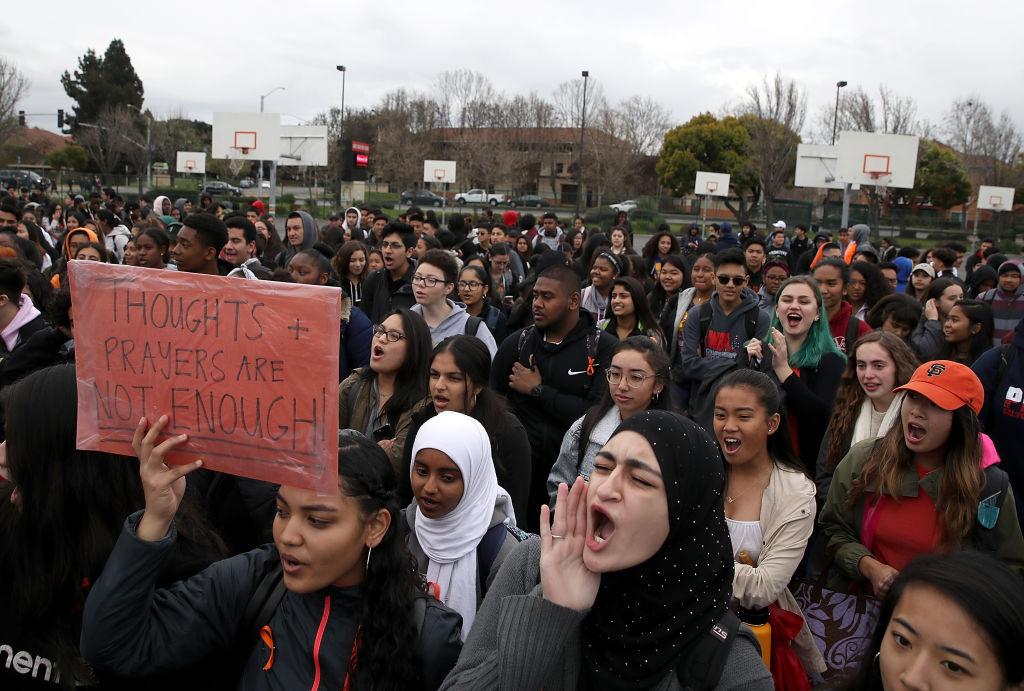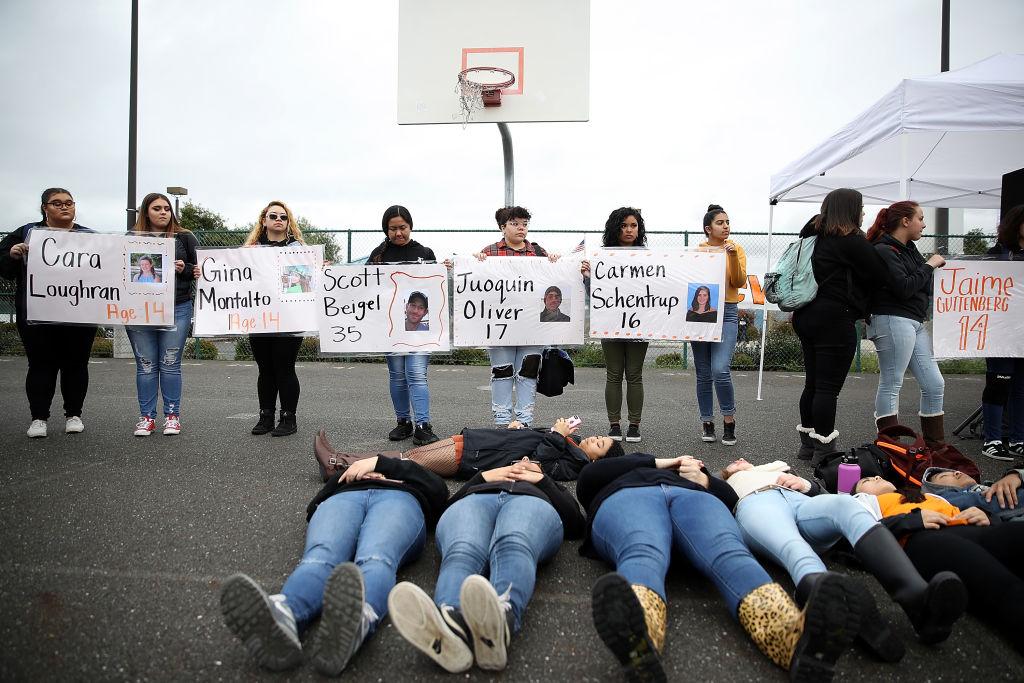 And at Marjory Stoneman Douglas High School in Florida, the walk out was a sombre moment.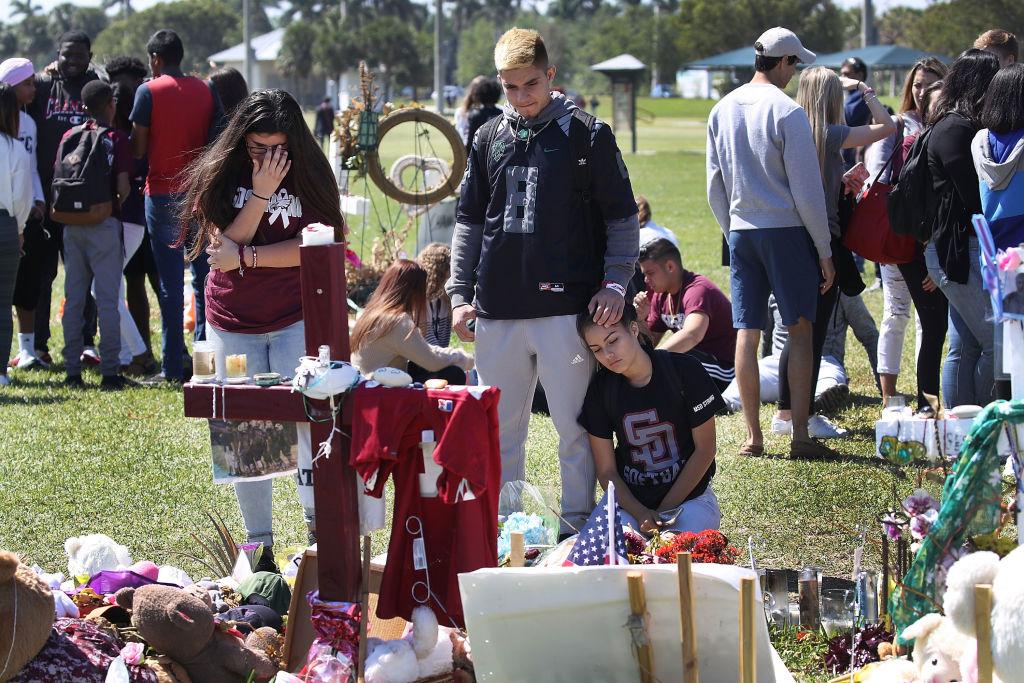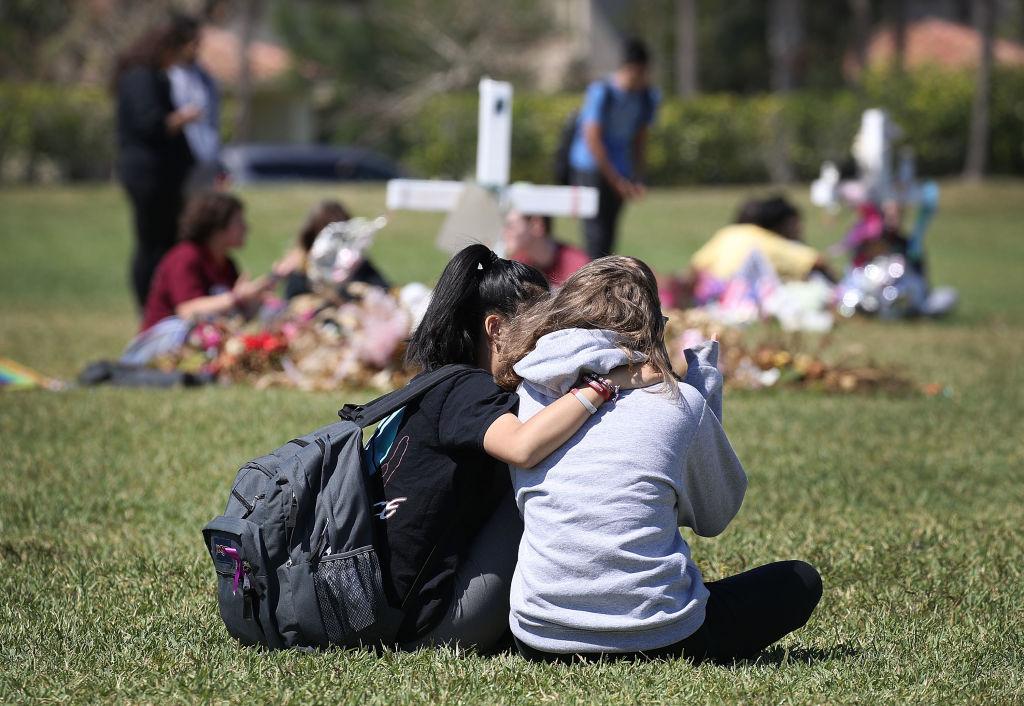 Do you support the students?