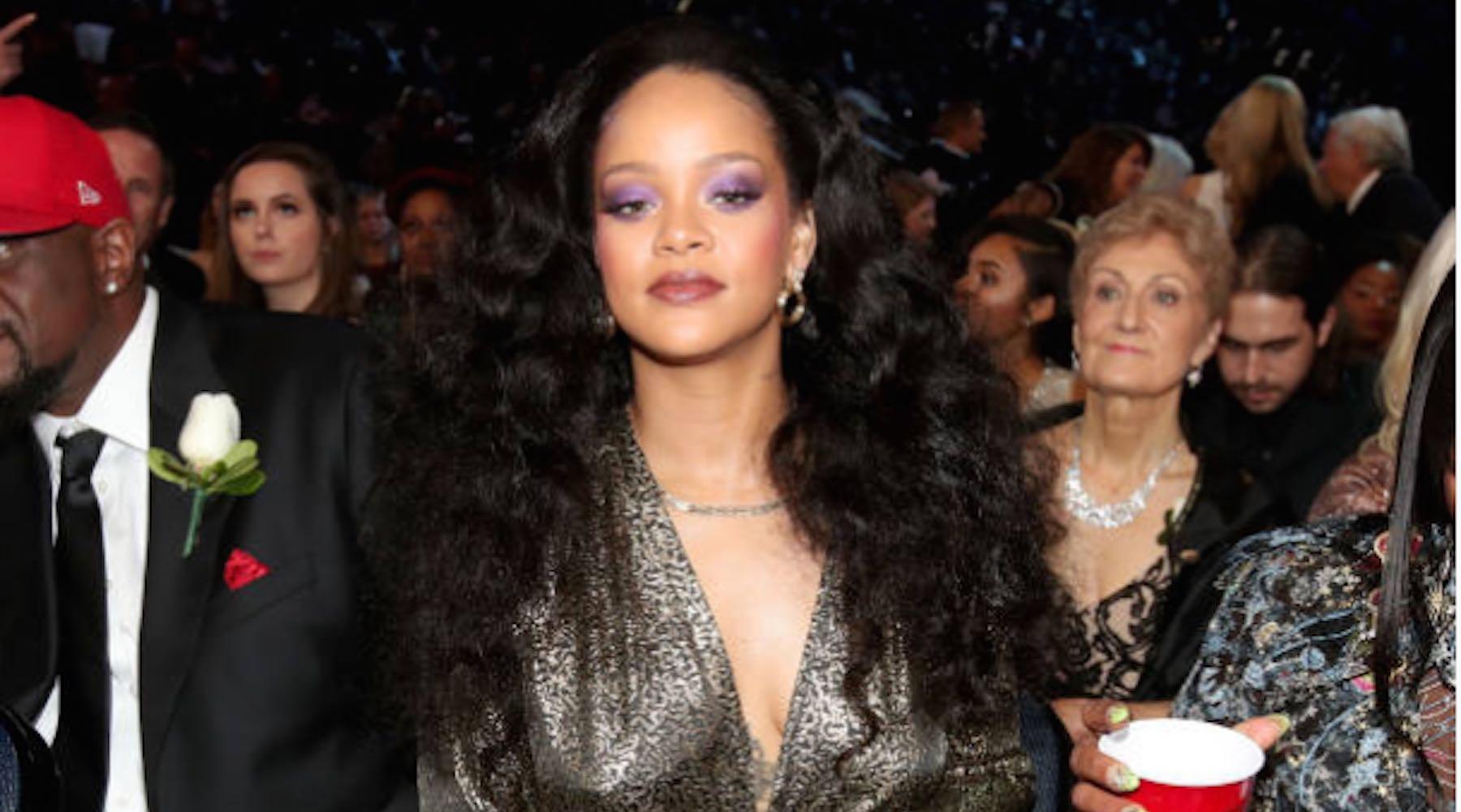 Rihanna Responds To Snapchat Ad That Jokes About Her Domestic Violence Case
By Aimee Lutkin
Snapchat has been getting dragged through the mud since publishing an ad on its platform that references the domestic violence case between Chris Brown and Rihanna in 2009. According to the BBC the ad was only published in the U.S., and Snapchat is claiming it got past their review process by accident. It asks users if they'd rather "slap Rihanna" or "punch Chris Brown" in a joking manner: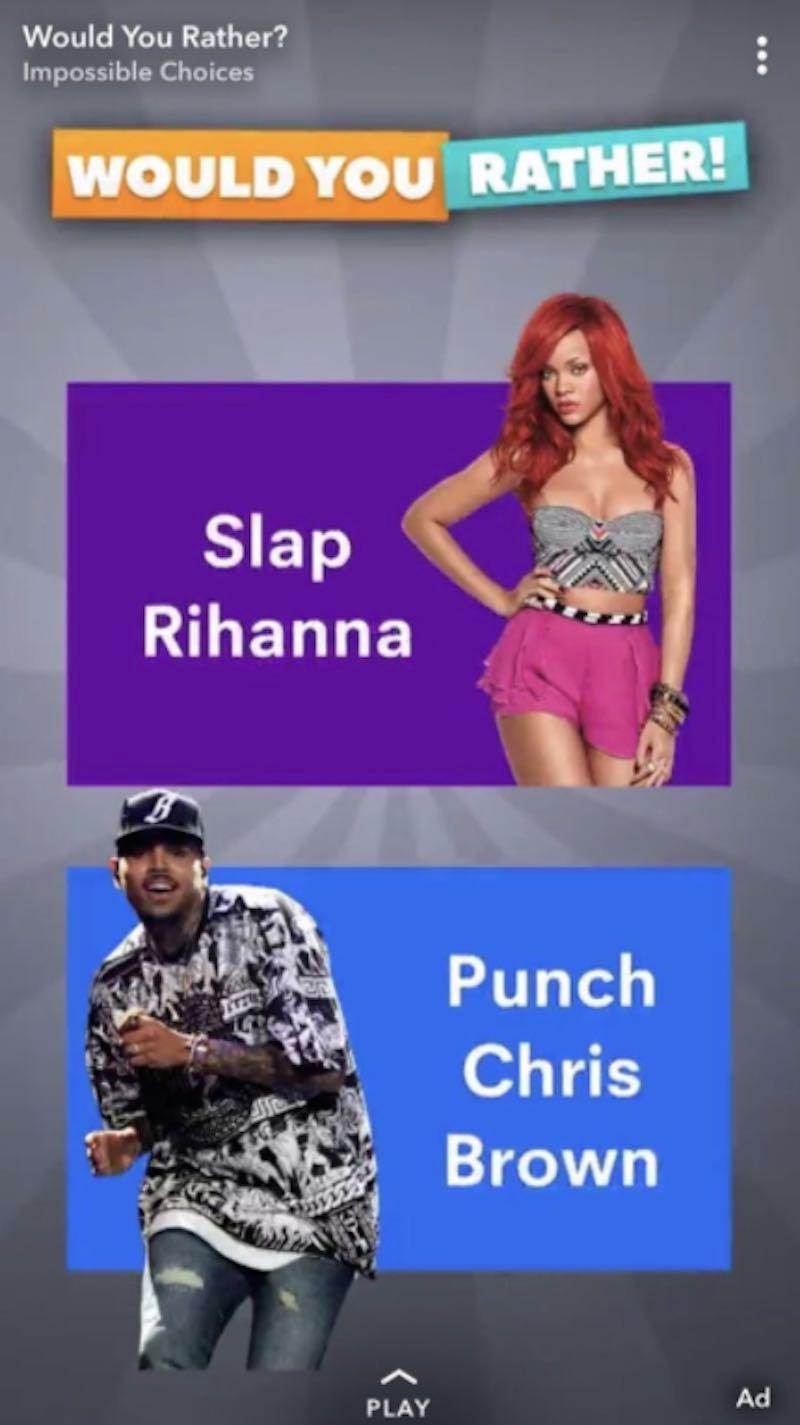 People were incredibly horrified by the image, which was soon going viral on Twitter.
Chelsea Clinton even chimed into the conversation, writing, "Just awful. Awful that anyone thinks this is funny. Awful that anyone thinks this is appropriate. Awful that any company would approve this."
Snapchat issued an apology, saying the ad was published "in error."
"The advert was reviewed and approved in error, as it violates our advertising guidelines. We immediately removed the ad last weekend, once we became aware," they added. "We are sorry that this happened."
Not as sorry as they are now, because Rihanna responded on Thursday on her Instagram stories.
She posted a message that read:
"Now SNAPCHAT I know you already know you ain't my fav app out there! But I'm just trying to figure out what the point was with this mess! I'd love to call it ignorance, but I know you ain't that dumb! You spent money to animate something that would bring intentional shame to [domestic violence] victims and made a joke of it!!!"
She concluded by writing, "Shame on you. Throw the whole app-oligy away."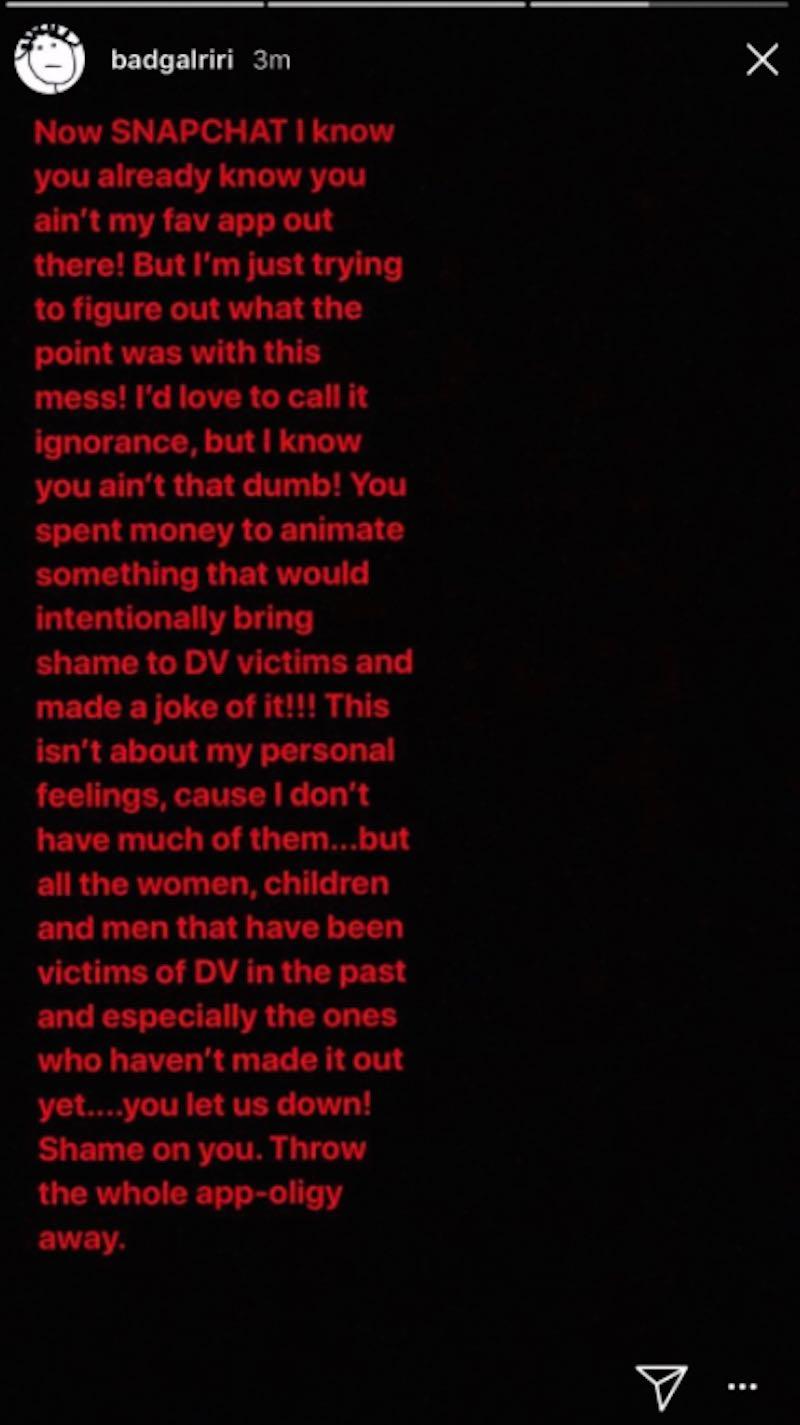 People are applauding their queen and taking her advice.
They're saying things like "I can't believe they did this," "RIP Snapchat," and things to the effect of THROW THE WHOLE APP AWAY!
Bye-bye, Snapchat!
Who are you stanning for: Rihanna or Snapchat?