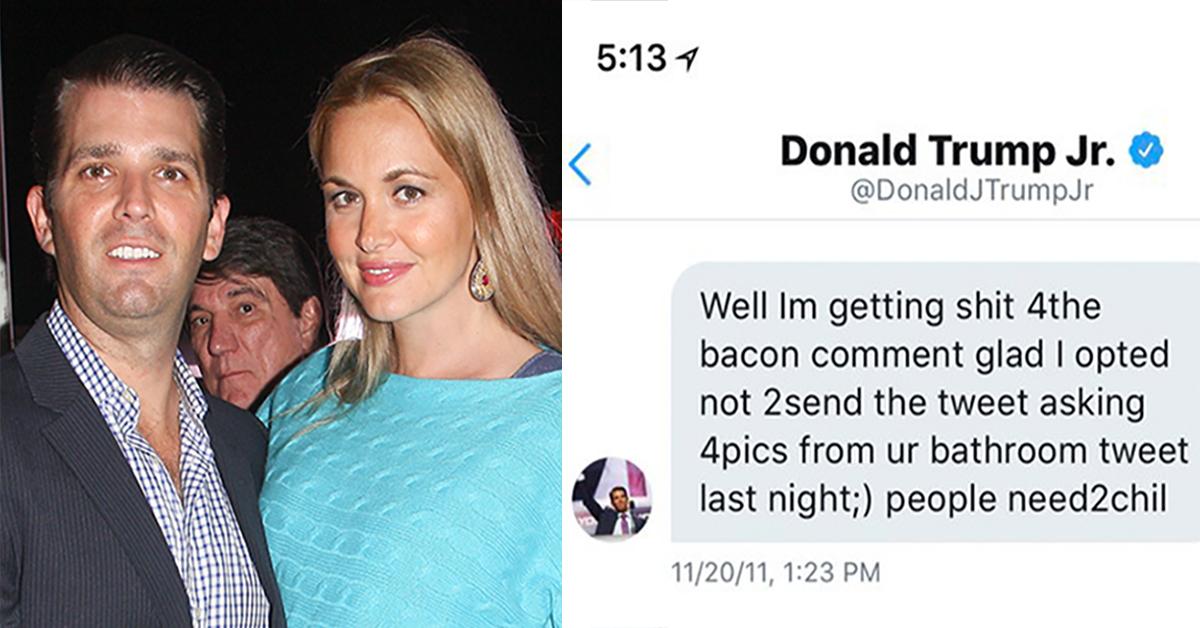 Model Shares Messages She Received From Donald Trump Jr. Weeks After His Wife Gave Birth
By Mark Pygas
It came as a surprise to many when Donald Trump Jr.'s wife, Vanessa, filed divorce documents at Manhattan Supreme Court after 12 years of marriage on Thursday. It didn't come as a surprise to former model Melissa Stetten, though. After the news broke, Stetten took to Twitter to share direct messages she received from Trump Jr. in November 2011, just weeks after wife Vanessa had given birth to son Tristan, the third child of five the couple had together.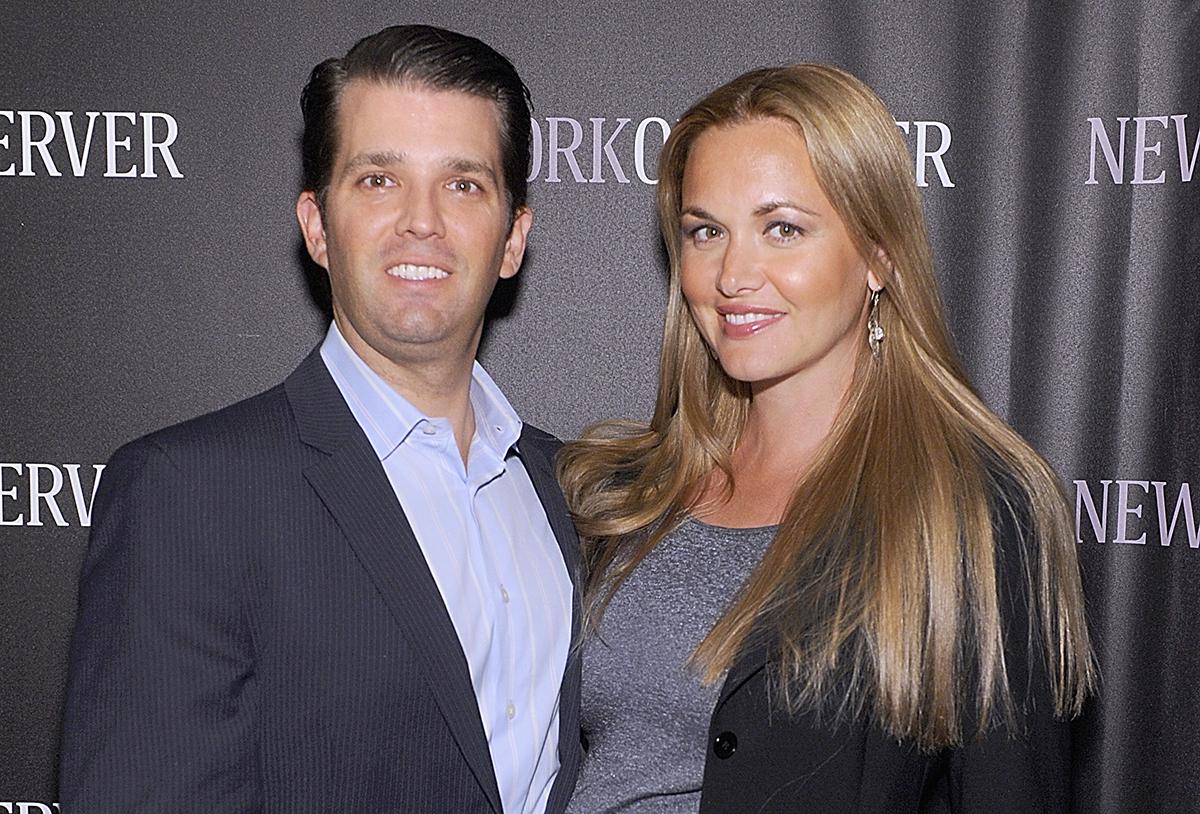 "Surprised his marriage didn't work out since he was sending me DMs a month after his wife gave birth," Stetten tweeted. Along with the caption, she provided a screenshot of the direct message, which reads: "Well Im getting s–t 4the bacon comment glad I opted not 2send the tweet asking 4pics from ur bathroom tweet last night;) people need2chil."
A spokeswoman for Trump Jr. provided media outlets with a screenshot of the full conversation, which she claims show that the direct message was intended to be a joke.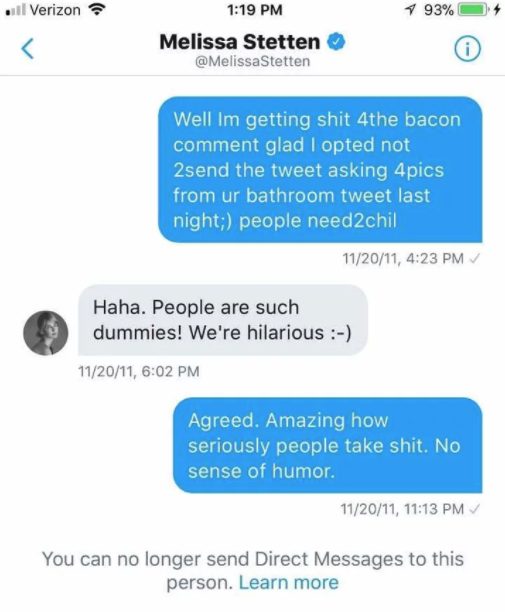 Stetten told PEOPLE that she had "no idea" what the reference to bacon was about, but did provide a link to a tweet suggesting that Trump Jr. has "some weird obsession with bacon."
Stetten went on to explain that she didn't know Donald Trump Jr. until she received the direct message:
"He just started following me so I followed back. He would favorite my tweets and occasionally reply. I always thought of the Trumps as idiots so it was entertaining to see his failed attempts at hitting on me."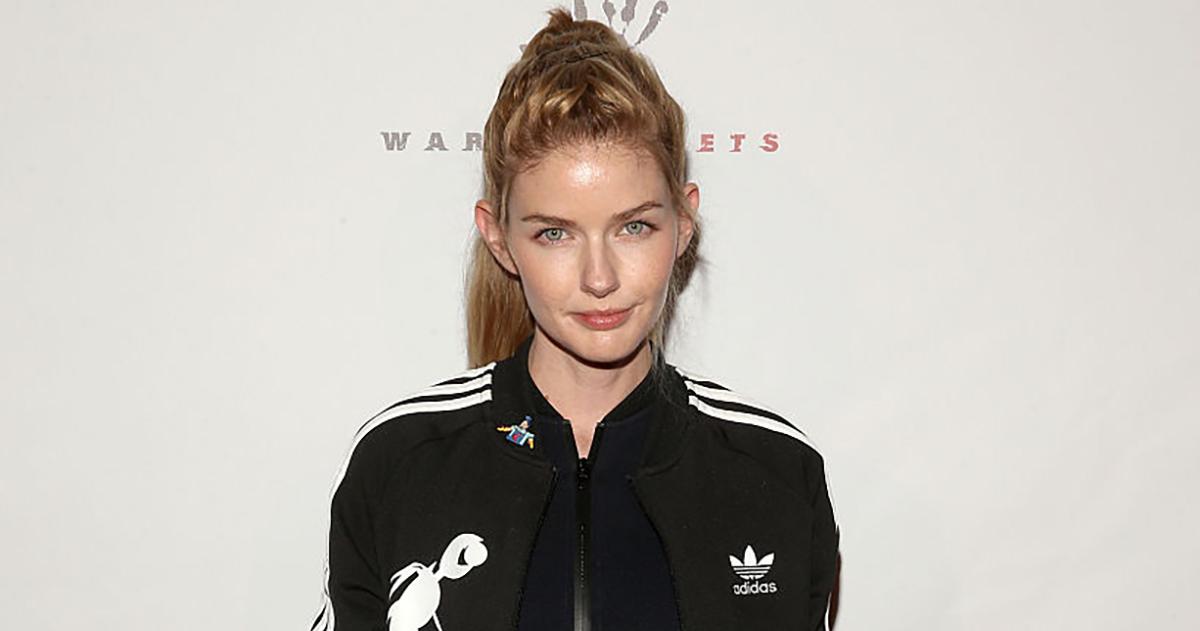 Stetten also shared several public replies Donald Trump Jr. wrote to her.
Unsurprisingly, there's been quite a mixed response to the tweets.
Others shared even more Donald Trump Jr. tweets featuring bacon.
What do you think of the exchange?