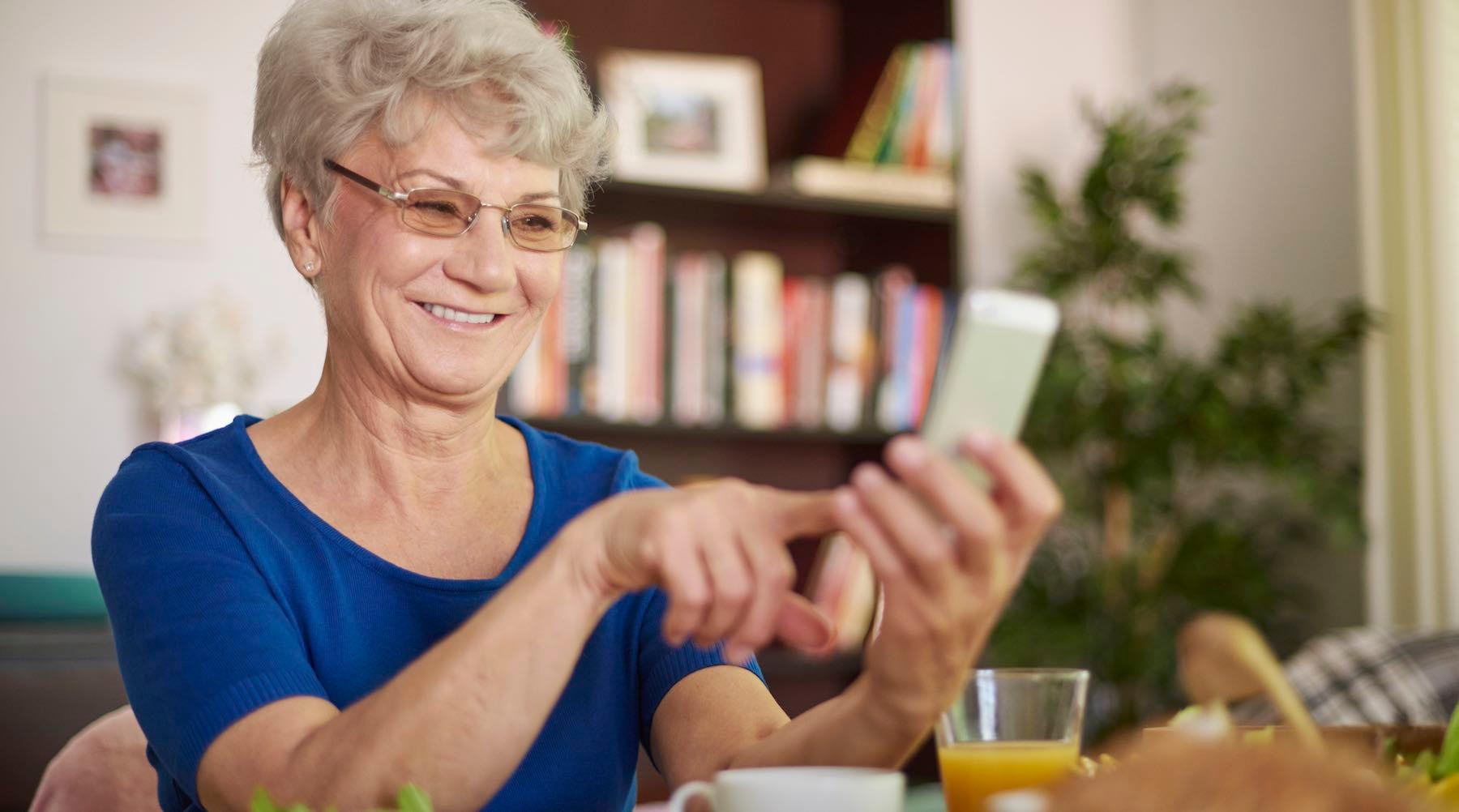 This Grandma Discovered Ordering Food Via Apps And Went Into Beast Mode
By Aimee Lutkin
Remember when you discovered Seamless? Or your food ordering app of choice? Like, Grub Hub or Caviar, Eat24, even Yelp? Let's mot forget my personal favorite, Postmates, who will bring you pretty much anything under the sun.
They even have a 7/11 for dire moments and they're open twenty-four-seven because, of course they are. Oh, I remember discovering it for the very first time. What a wild weekend of binge-watching Netflix and tacos that was. Now, just imagine discovering that power in your eighties.
Popular Twitter user @decentbirthday posted some screenshots of their grandma discovering Uber Eats—but she doesn't quite get it.
She understands that she can order food on her phone, but she thinks she does that by texting her grandchild with a demand for Wendy's: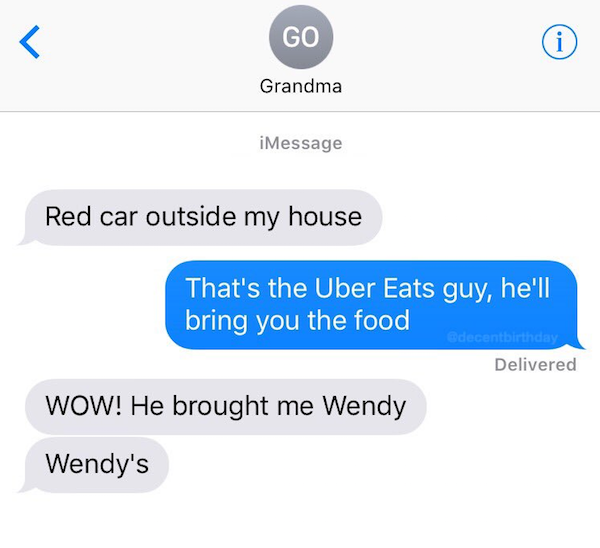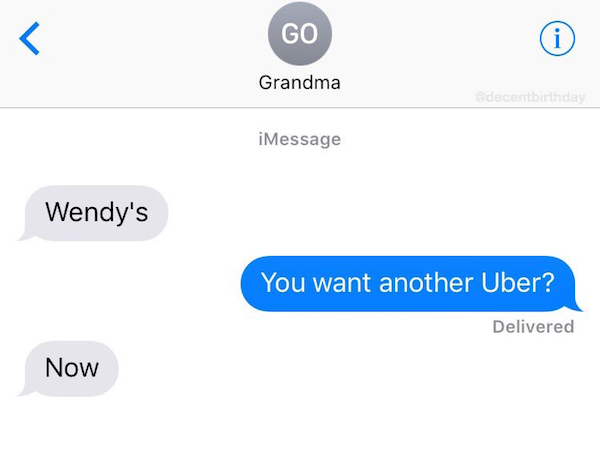 Everyone loves this miscommunication, especially the fast food chain that's grandma's fav:
There has apparently been some back and forth between @decentbirthday and their grandma about Wendy's for awhile:
But I am somewhat skeptical that this person is having so many hilariously perfect text exchanges that include Uber:
This all made me a bit skeptical about both Uber and Wendy's perhaps fabricating this post for the RTs. But it looks like if @decentbirthday has been making up their grandma, they've been doing it for awhile:
And has an intense relationship with family and fast food:
Though in what world do all three people you ask to bring your lazy butt Taco Bell do all three follow through? That never works!
But if it's all actually sponsored content, it's pretty hilarious, so who cares. Give this Twitter genius what they want. Swag:
Even if that means they're either tormenting Uber drivers or making them up completely:
Plus, the experience of having your phone and bank account hijacked by hungry relatives is for sure real:
Just don't tell grandma about Caviar.