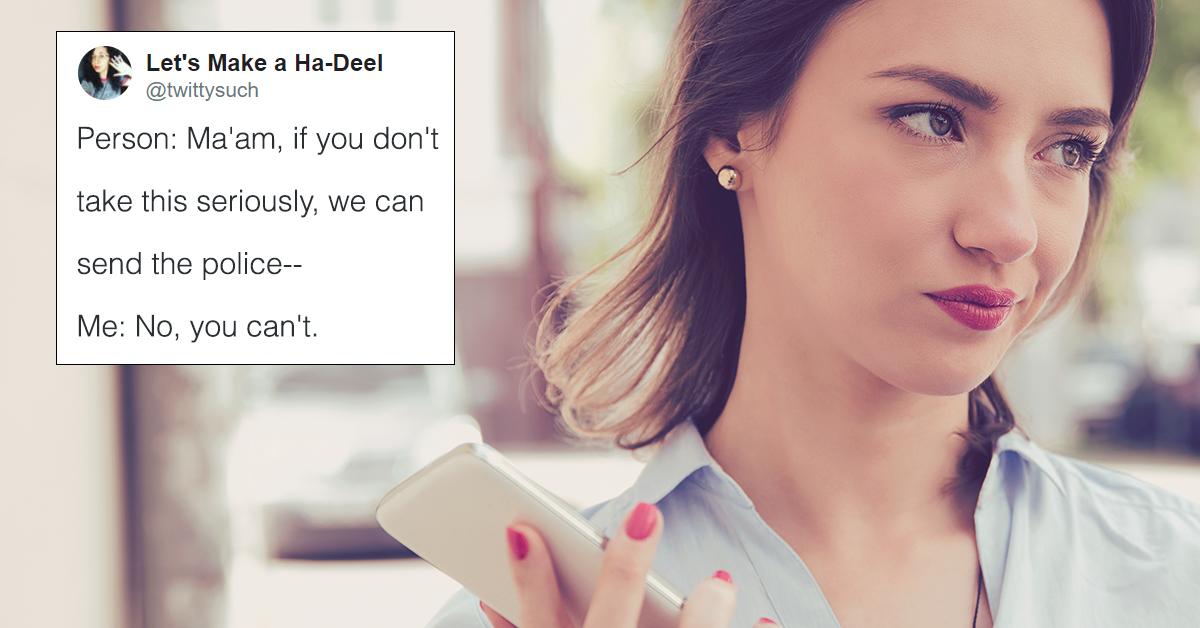 This Woman Trolled a Scammer Pretending to Be the IRS and It Was Hilarious
By Mark Pygas
We've all gotten a phone call from one of those scammers claiming to be the IRS. While it's simply an annoyance to most, some people, especially the elderly, unfortunately fall for this scam. However, here are some people who like to have a little fun with their scammer — and turn the tables on the digital con artists.
For example, this guy got solicited by what appeared to be a beautiful woman on the internet — and it wasn't long before she was asking CJ for money in the form of an iTunes gift card. While most people would just block the scammer, CJ took things to the next level by sending her photo after photo of blurry gift card codes, until the scammer got frustrated and gave up. It was impressive.
Or this Twitter user, who is a magnet for internet scammers, and has mastered the art of conning the con. Whatever platform the scammer may use, it is just important to know that chances are you are way smarter than them, and with a little creativity, you can outmaneuver them and have them regretting the day they decided to try to scam you — or anyone for that matter. You will also be doing the community a great service.
This happened to Twitter user Hadeel Al-Massari recently received a call from someone claiming to be the IRS and threatening to call the police on her, she decided to have some fun. Of course, she took to Twitter to see if people would be interested in reading a transcript...
Of course, people said yes.
Let's just say that they got trolled pretty hard...
We all wish we could pull this off. And apparently Twitter does too.
Some people have other methods...