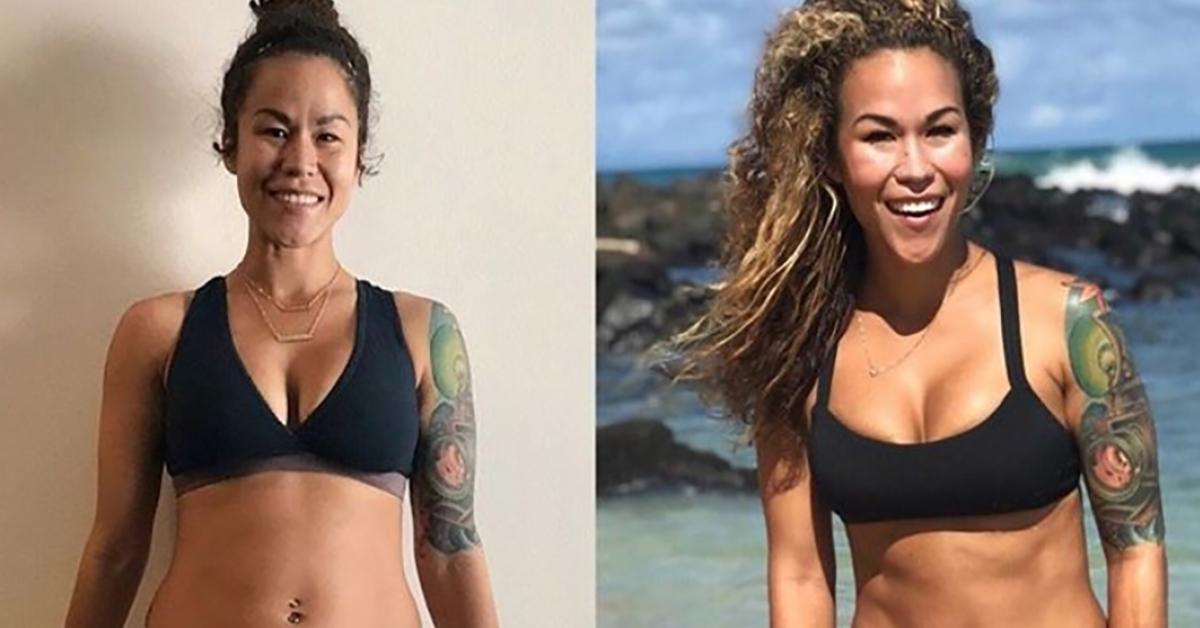 Mom Shares Two Different Photos To Prove That The Scales Don't Matter
By Mark Pygas

Updated
One thing you'll quickly learn when you weight yourself every week is that the number on the scale is total nonsense. Everyone's had that day where they've eaten next to nothing and for whatever reason, you weigh 10 pounds more the next day. The human body is weird like that. 
Instagram model and mom of two Sia Cooper no longer takes the number on her scales to heart. Why? She recently took to Instagram to share two photos in which she weighed 130lbs. Let's just say that there's a bit of a difference...
In a caption alongside the photo, Cooper wrote:
"Can I just take a second to say SCREW THE SCALE?! Numbers lie ALL THE TIME. What you see on that scale is NOT a true indicator of your health!!!"
"Ok?? See these two pictures? I weigh the same in both yet, I have more muscle tone in the right and I'm fluffier on the left.. yet.. the numbers are the same."
Cooper explains how the difference changed her habits...
"I stopped weighing myself a few months ago and only do so when my doctor makes me at the office."
"But I no longer obsess over this stupid number! Take measurements instead because that will give you a truer representation of how you're doing in your fitness journey."
Cooper's post has attracted attention, with over 13,000 likes and thousands of comments. 
This isn't the first time that Cooper has gone viral. Last week, she shared a series of hilarious photos after some trolls online labelled her a "bad mom."
And people seem to agree with her latest post, one user wrote: 
"Thank you for this! I admire your openness and honesty it is a breathe of fresh air!"
"Thank you for this post, I always get so caught up in what the scale says, it's been making me super depressed and making me hate my body lately. I really need to hide the scale."
Another user also thanked Cooper, saying: 
"Thank-you for posting this. It is a true indication of why I need to STOP weighing myself."
"Yessssssssss I stopped looking at a scale two years ago when I realized I was beginning to have insecurity issues about my body."
This commenter suggested paying more attention to how your clothes fit than the number on the scale. 
"Literally can't remember the last time I stepped on a scale. I prefer to focus on how I feel/clothes fit and use progress photos."
Do you pay too much attention to the scale?