Most brides set aside practically a whole month for their wedding. How could they do anything else, besides get married? It's a lot of work to throw a wedding and will likely be one of the most memorable days of your whole life, so it makes sense if it encompasses your whole existence for awhile. But what would you do if you had no choice but to multi-task?
Two women who attend Benue State University in Nigeria were faced with this dilemma. Both Dorcas Atsea and Deborah Atoh had set a wedding date many months in advance—the same date, as it happens. Both are in the Mass Communication program, according to CNN. The university had set an exam in their program, but it was postponed. They found out that the test had been set for the day of their respective weddings just a few weeks before their big days.
But they still showed up:
You can see them in class in their gowns, ready to run back to the reception after completing their exams, and the excitement of the other students around them.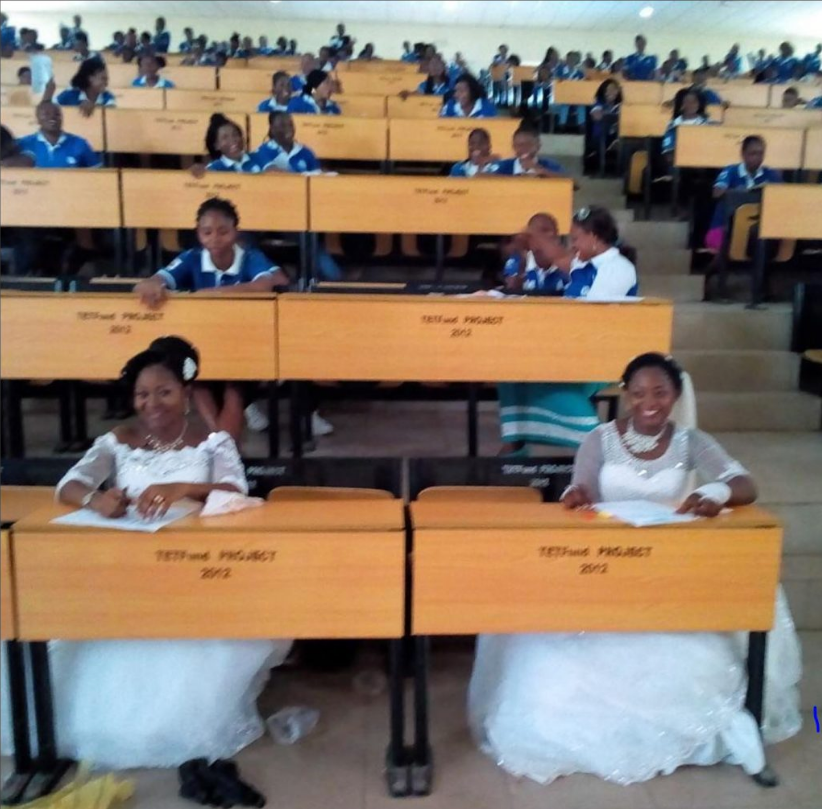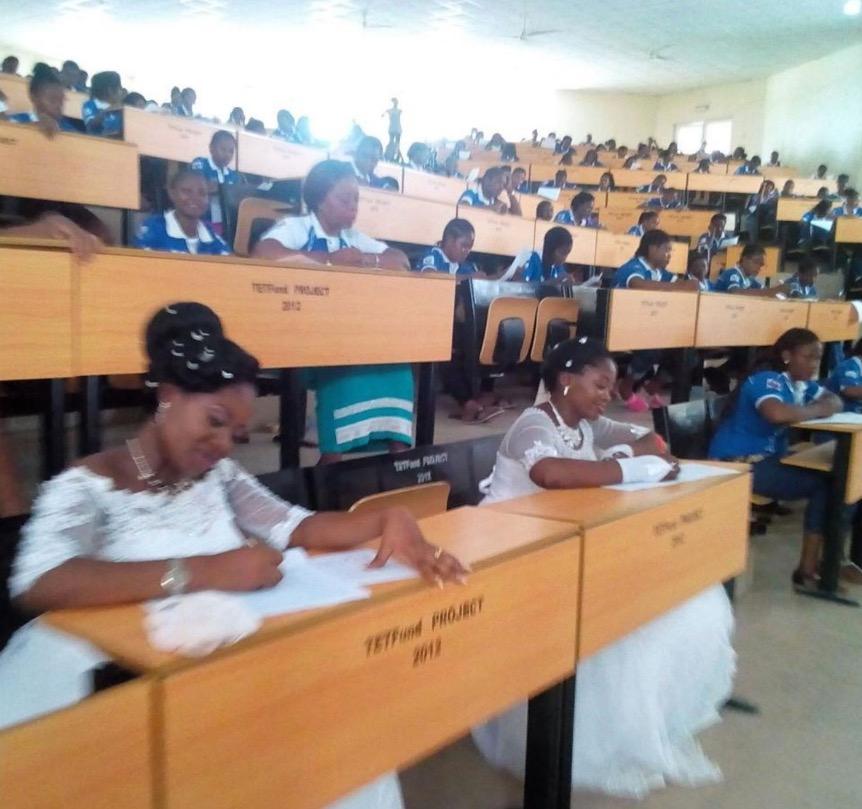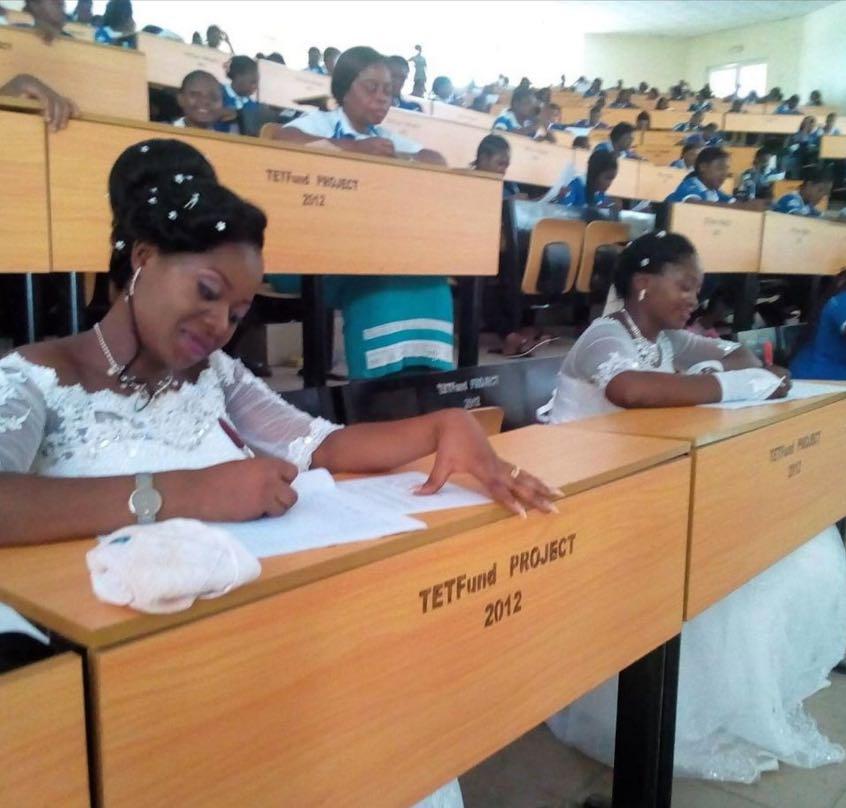 Unfortunately, neither the wedding nor the exam could be postponed.
"My wedding was already fixed and planned before the exam," said Atsea. "I attempted to shift the exam, but to no avail."
Atoh had the same story.
"I went to the exam officer, she said I should choose between the two: the exam or the wedding," she said.
"My wedding was already fixed and I already told people it was April 7 and sent out invitations, we decided not to change the date," Atoh added.
Both women ended up marrying their husbands early in the morning, running to the exam at noon, and then back to join the wedding party.
But there was an upside. Everyone at school was absolutely ecstatic for them!
"I was excited graduating and wedding at the same time. My classmates were so happy," Atsea said. "When I walked into the hall, for ten minutes everybody was just shouting before we started the exam and after the exam, I went back to the reception venue because my guests were waiting for me."
Atoh said she had a similar experience.
"When the church wedding ended by past 11am, I went to write the exam. When I got to school, my mates were so excited. They lifted me up," she said.
Everyone on the Internet is lifting them up, too:
But, as always, there are a couple haters who didn't bother to actually read the story before commenting:
With the women's viral fame, the test administrator and course lecturer Benjamin Ogbu was grilled by CNN about why he didn't make an exception for them.
"It was not going to be fair to alter the timetable because of one or two persons, and usually it's always a long process because you need to go through academic planning and the rest," he explained. "University system is such that you don't have compassionate grants for people subjectively. If you do such, you compromise standards."
Fair enough! Dr. Ogbu may not have been willing to bend the rules, but he also seemed to enjoy the celebratory atmosphere.
"It didn't obstruct the administration of the exam in any way. We are happy that they were able to do the two at once," he said.
Now they just have to wait and see how they did on the exam. Seems like a high pressure situation, but they both seem like they can handle it.