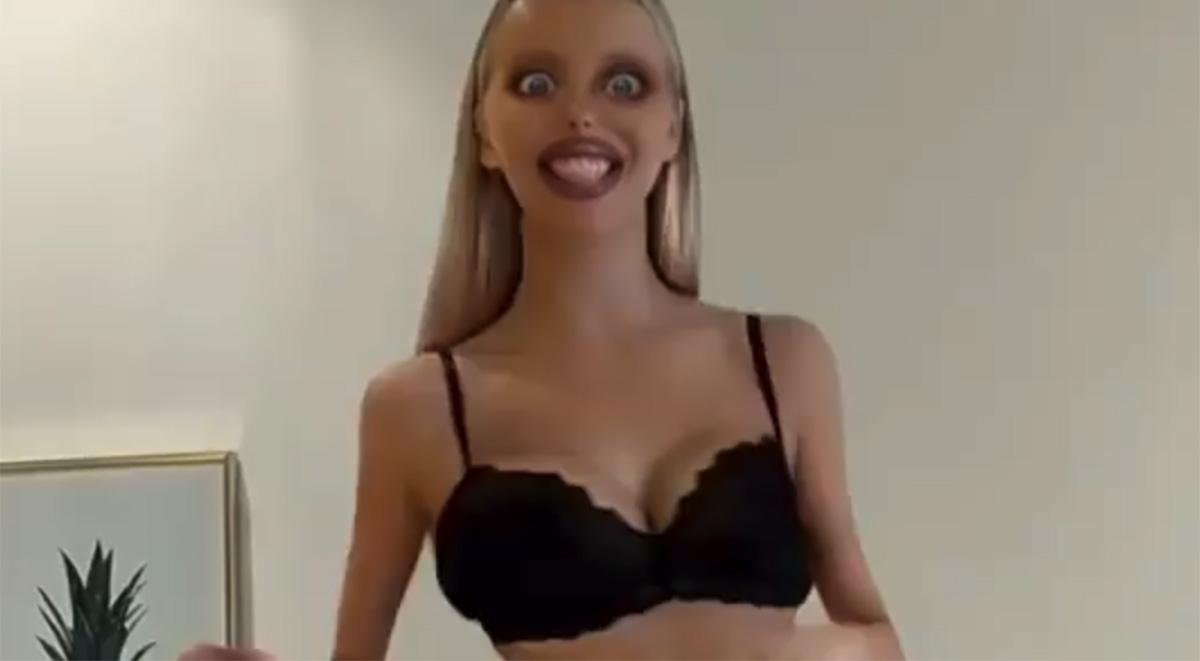 Woman Photoshops Herself With Comments Made By Trolls And It's Horrifying
By Mark Pygas
People have very different ideas on what an "ideal body" looks like. Many are becoming increasingly aware that the posed, and often photoshopped, bodies you see in magazines and on social media are far from what the average person looks like on any given day.
Chessie King, a presenter and Instagram model, knows this all too well and often shares candid photos and videos of exactly what her body looks like when it's not in perfect lighting or the perfect position.
Despite all of this, she still gets comments from trolls telling her what she could 'improve.' So King decided to Photoshop her body with all the suggestions they made to see exactly what she'd look like, and it's absolutely terrifying.
In a caption alongside the photo, King wrote:
"If we changed our body for every troll, listened to every cyber bully, we would be monsters. Whether you have 23 followers or 3 million, NO ONE should have to deal with regular hate online. Watch my highlighted stories to see how my body ended up looking like this."
Well, that's horrifying. Unsurprisingly, King's post has proven popular with over 200,000 views and thousands of comments.
This isn't the first time King has shared body positive posts, she's also shared several 'Instagram and Reality' that show just how much the two can differ.
King's latest post attracted thousands of positive comments. One user wrote:
"This is amazing. Highlights everything wrong with society and how we are expected to look. You go girl. You are beautiful in every way possible!"
While another commented added:
"Absolutely love u and what u have done, there are always sad people that have nothing better to do than criticise others instead of looking deep within themselves."
"Well done and point proven, too many young people have eating disorders and opt for surgery because of these trolls."
I have now watched this a number of times and the powerful message does not change, nor does it have any less of an impact."
"Its scary to think and see how far trolls go and the detrimental effects that their disgusting words could have on a person."
Others offered their thanks...
"I saw this story on Facebook and I just want to say thank you for being true to your body and yourself."
"I have struggled with my own body image but focus on being healthy and positive to be a good example for my pre teen daughter and I want her to have more examples like you out there."
What do you think of the Photoshop?