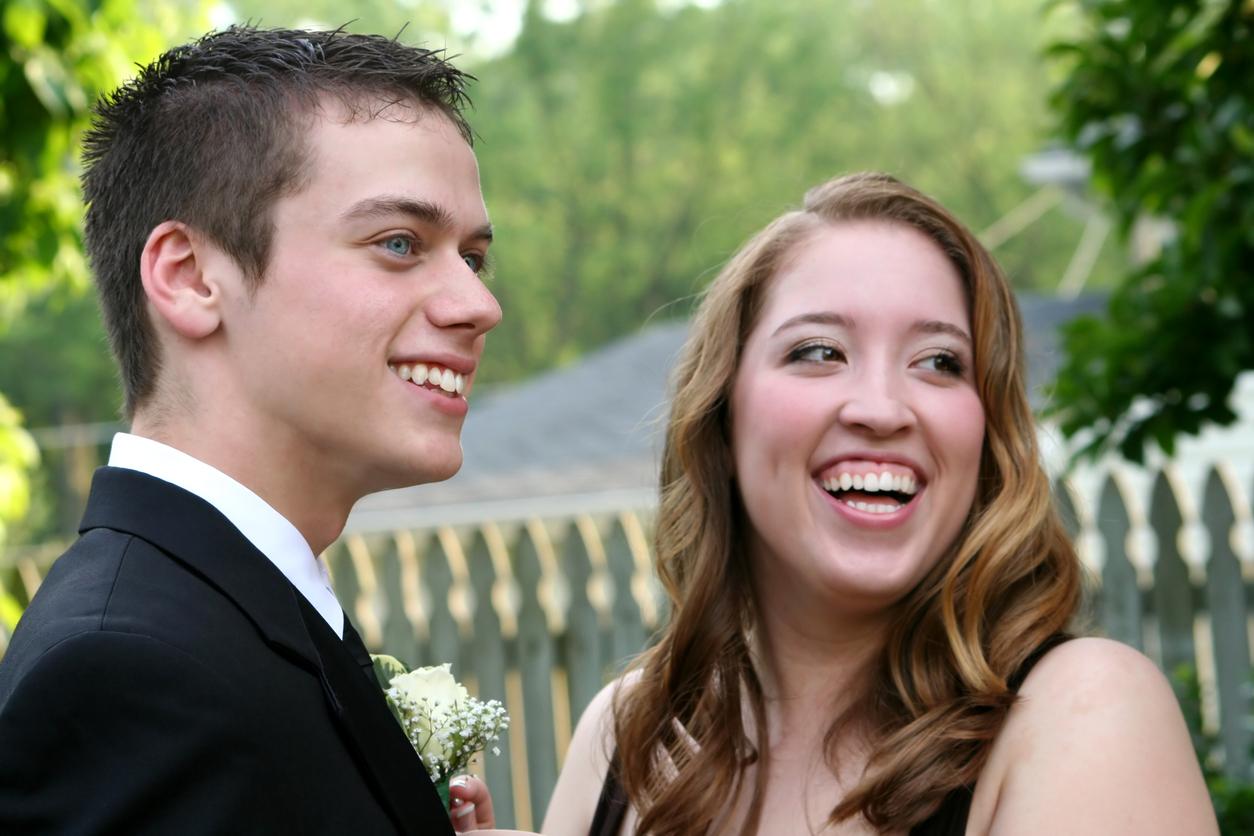 This Teenager Took His Mom To Prom For A Really Adorable Reason
By Mark Pygas

Updated
Prom season is upon us. A time for kids across the country to celebrate the end of an exhausting exam period. And while most teenagers use the opportunity to take a sweetheart of a friend to the party, one senior from Corpus Christi, Texas, is going viral for taking this mom. 
Joe Moreno, 17, explained in a tweet that his mom gave birth to him at 17, and dropped out of school to care for him. Since she never got a chance to go to her prom, Joe decided to ask school staff if he could break the rules when it comes to adults and bring his mother to the dance. And it was the sweetest thing we have seen on Twitter in a very long time. 
Here are some photos of the pair at the senior Collegiate High School prom last week. 
My mom had me at the age of 17 she dropped out of high school to focus on giving me her all. Last night I gave her the prom night she never had. pic.twitter.com/obsGzYxX8K

— Joe Angel⁶𓅓 (@joeamoreno8) April 14, 2018
And some adorable photobooth photos. 
Moreno told KSAT that he realised how many sacrifices his mother had made for for him and his two siblings for him and that "it felt really special to give her that experience she never had." 
The teenager said that some had mocked him for decision, but that his friends were supportive. His mother was, of course, very emotional to get a chance to finally attend prom. Moreno explained that while adults aren't usually allowed as dates, he explained his situation to the school administration and they made an exception. 
High school student Nassir, 18, also recently went viral when he shared photos on Instagram of him and his mom going to prom. Fatima missed out on her prom because she opted to instead spend the money on an apartment for her newborn son. 
Unsurprisingly, people found Moreno and his mother adorable. 
I asked personally and told them my story

— Joe Angel⁶𓅓 (@joeamoreno8) April 16, 2018
Others were more shocked...
She looks like a teenage girl omg she's so beautiful 😍

— 𝑀𝒾𝑔𝓊𝑒𝓁 𝒞. (@miguelcbedoya) April 15, 2018
If you didn't tell me she was your mom, I deadass would've just thought she was your date, that was nice of you to take your mom to prom homie, mad respect ✊🏾

— Ssj5 (@LucidBoy23) April 15, 2018