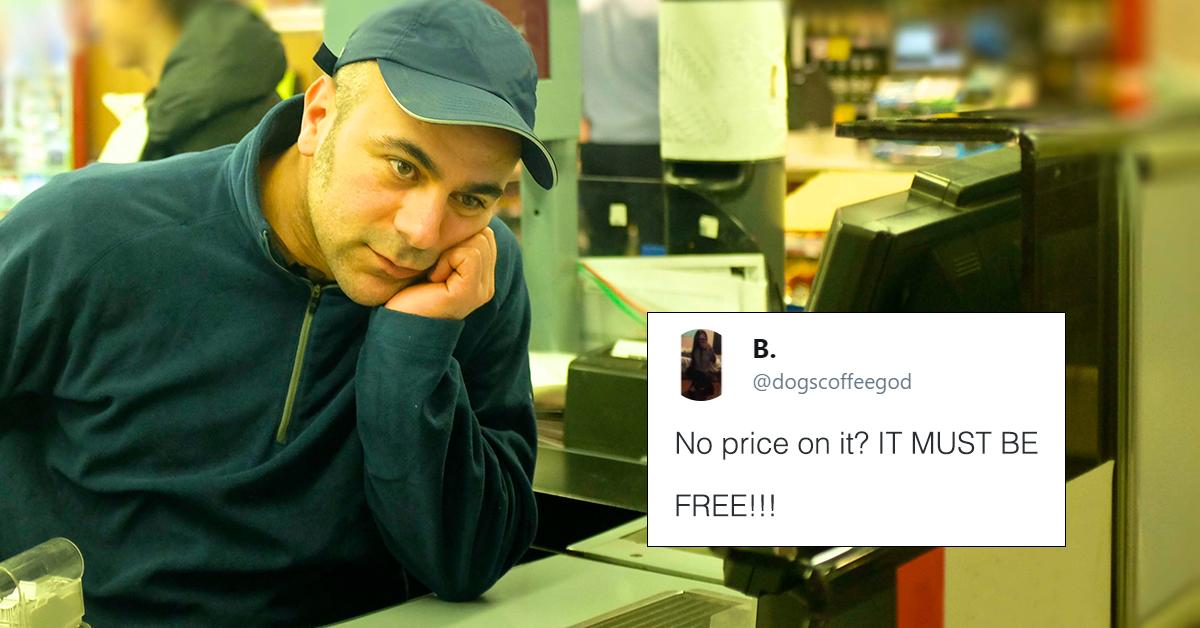 Cashiers Are Sharing Annoying Things Customers Do And It's Too Real
By Mark Pygas
We've all worked retail at one point in our lives. Whether it was as a teenager, or just to earn some extra cash as an adult. And perhaps the worst job in a retail setting is being a cashier. If you stack shelves, you don't have to interact with customers all that much. But as a cashier, you have to deal with items not scanning correctly, cards getting declined, and so much more.
For example, you underestimate just how long most cashiers have to stand in one place. It's is exhausting — and to make matters worse, customers like to blame them for everything from a price coming out wrong or the register not accepting a coupon. Cashiers don't have a secret vendetta against you saving 10 percent on your purchase or using that two-for-one deal, so next time you are in line at a store be nicer to your cashier.
To help with that mission, cashiers joined forces on Twitter to reveal the most annoying things that customers do (sometimes without realizing) so we suggest taking some notes to prepare for your next shopping trip. From pulling out the exact change after the cashier already closed the register to asking dumb questions (People don't wear name tags for fun) chances are you will find something you are guilty of doing.
Twitter user @PettyMamii recently decided to ask her cashier followers their biggest pet peeves when it comes to customers, and they're all way too real.
This isn't how capitalism works.
No one said there would be math involved.
How is this my fault again?
You trying to steal my job?!
That's not how any of this works.
Shoppers need to learn from this.