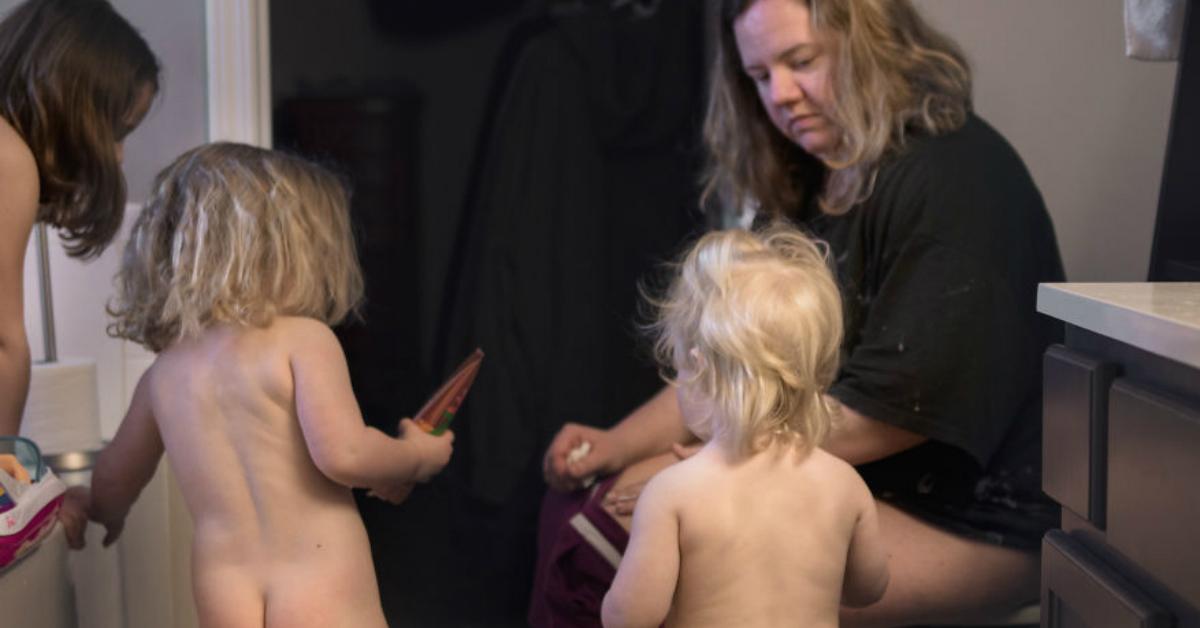 This Photographer Captured Honest Mother's Day Photos To Show 'Mom Reality'
By Mustafa Gatollari
Thanks to social media platforms like Instagram where people are obsessed with constantly depicting themselves in their best lights, it's easy to forget that life isn't always a glamorous, perfectly shadowed fun fest.
While scrolling your feeds this past Mother's Day you probably saw a bunch of inspirational posts about the joys of parenthood. Their kids were probably smiling while dressed up in their cutest outfits and Mama had the best angle of her face with the just-right filter, broadcasting a flawless image of maternity to the world.
But anyone who's ever raised a kid will tell you that all of that picturesque, "Instagram-approved" stuff is about 3% of what it's actually like raising a kid. Something that Indiana-based photographer Giedre Gomes wanted to highlight with this Mother's Day photo series that's been getting a lot of attention.
Gomes, who is also a community member at Bored Panda, shared the photos to "remind everyone what motherhood really looks like." And they certainly do.
My wife would agree that peeing alone is a total luxury.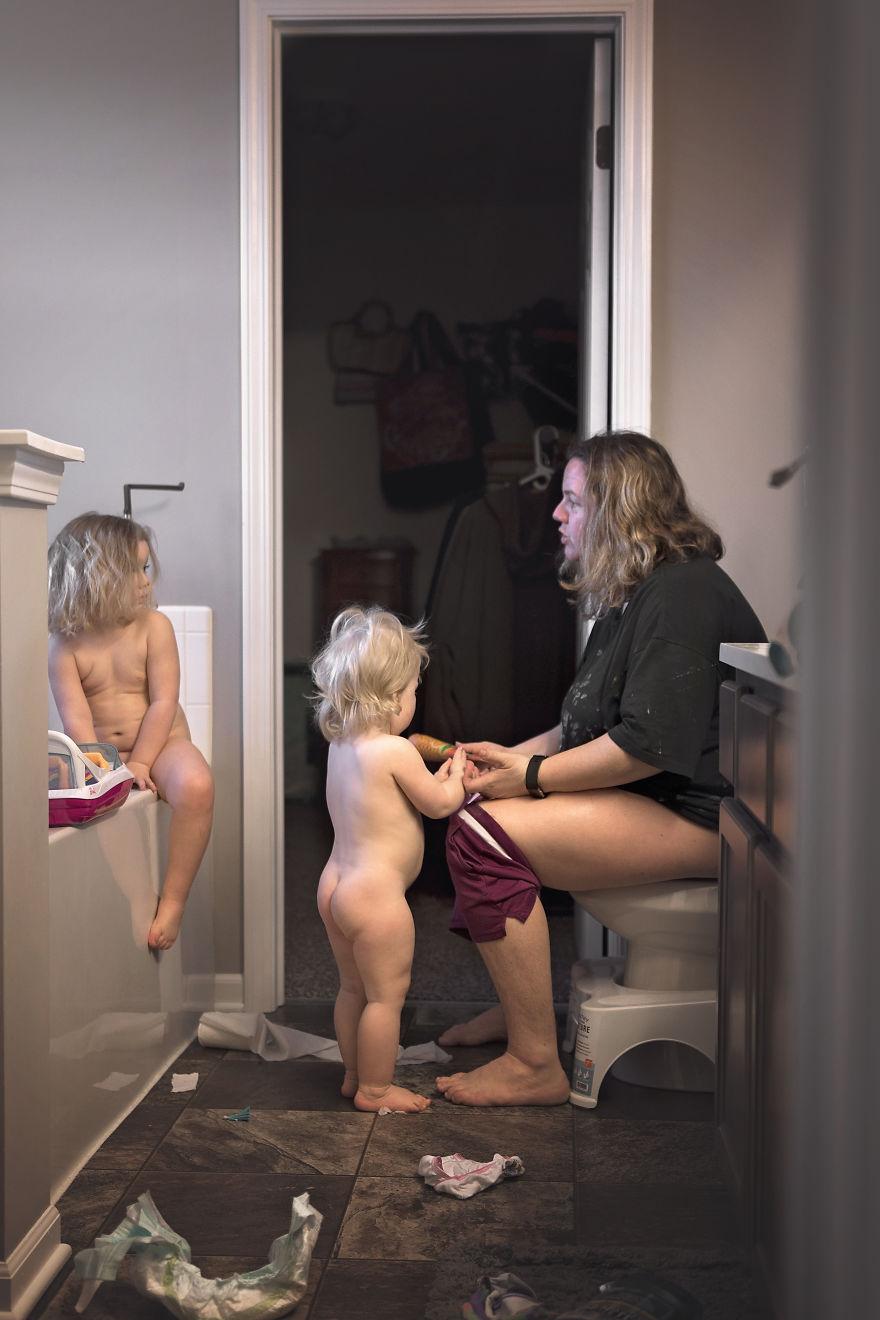 Finding your sanity after a particularly long day filled with tantrums is a very real struggle parents face and we all cope in different ways.
For some, it's with books.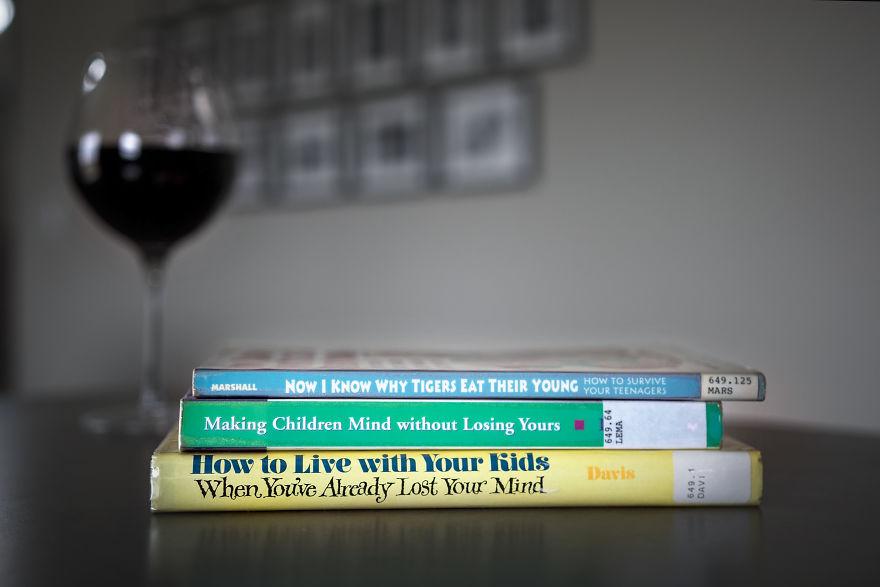 For others, a quick chug of wine and some time to browse their phones like a normal human being for a few minutes is a vacation.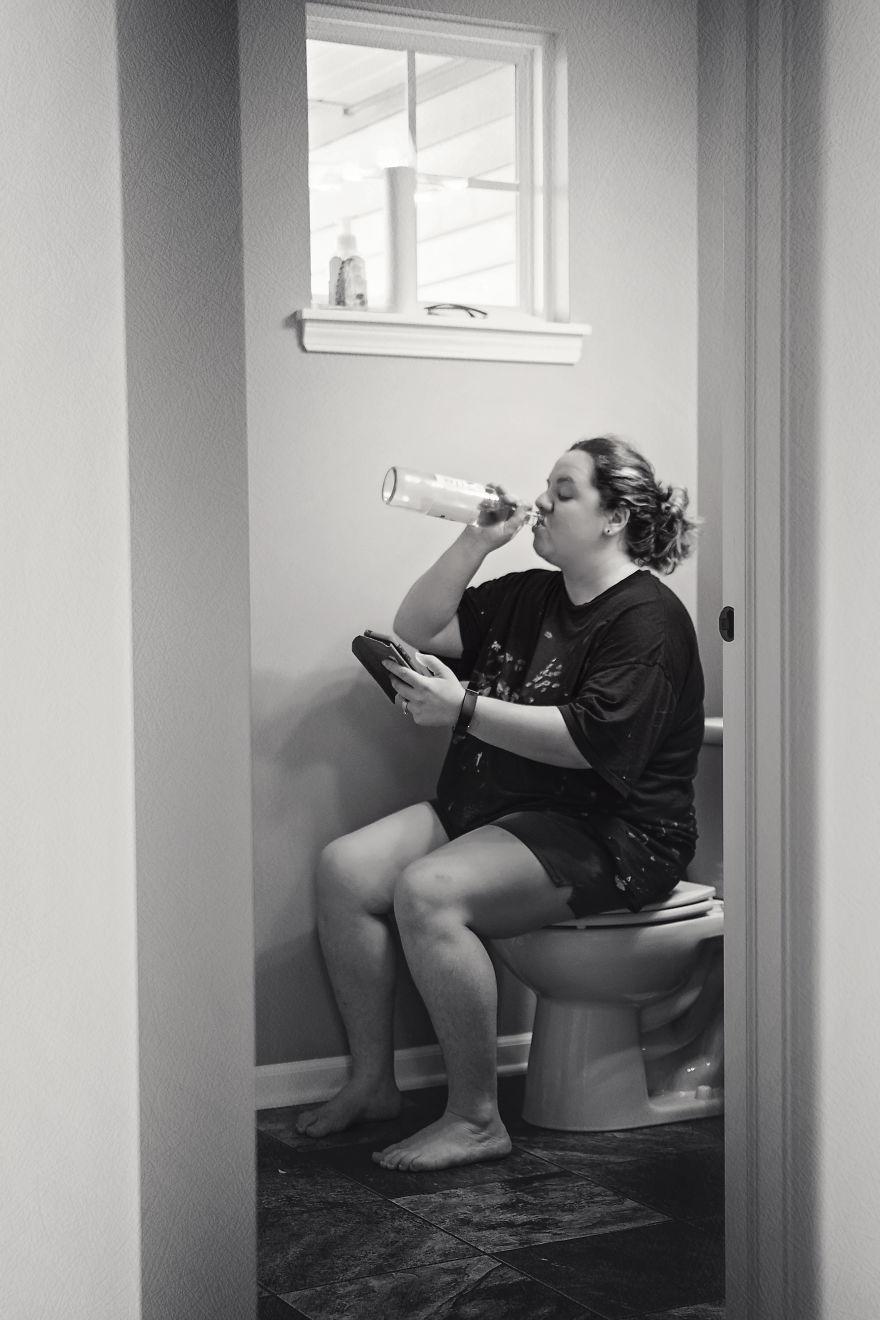 Trips to the store become tactical missions where you need to be on your toes the entire time.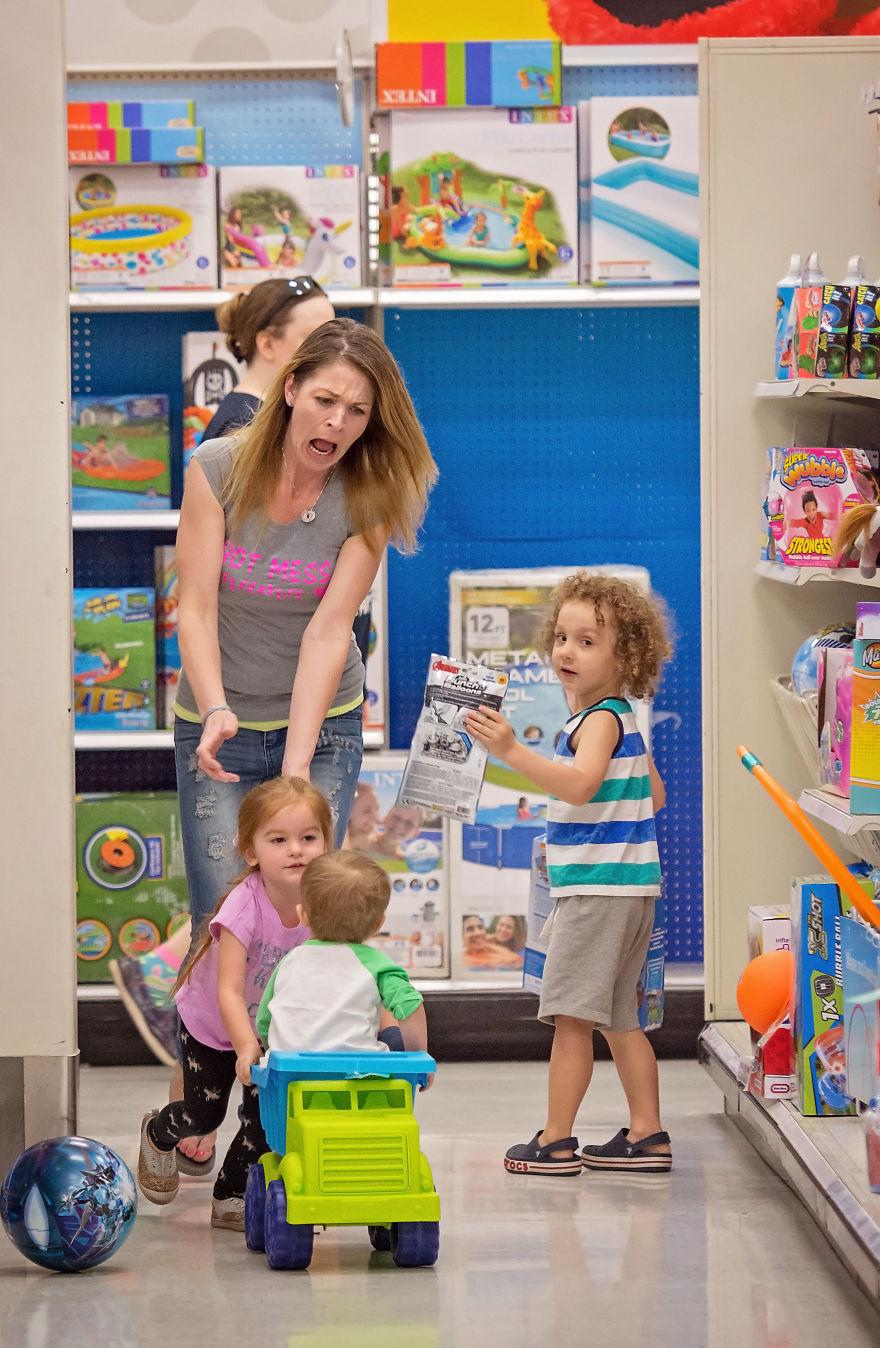 If you hate cleaning up the same mess over and over again the span of two hours, well I've got some bad news for you if you're planning on having kids.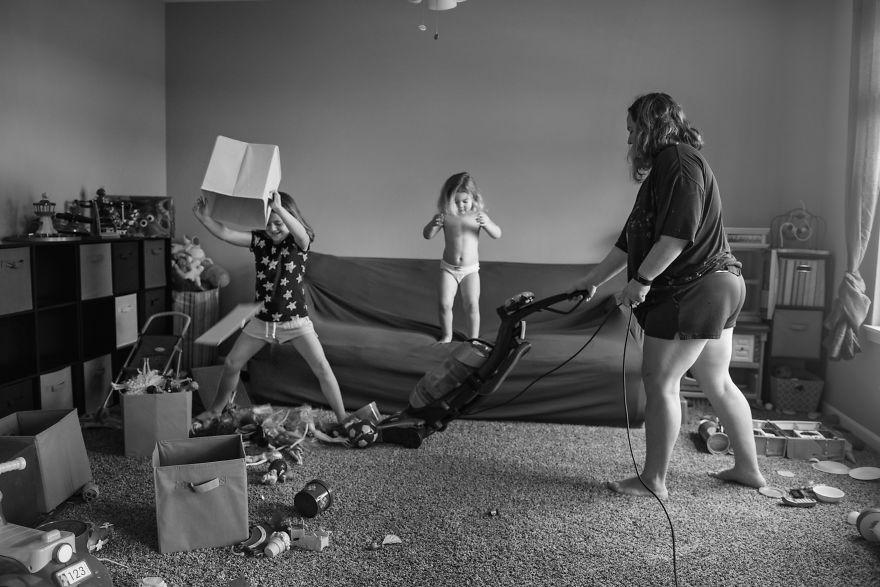 The same goes for laundry.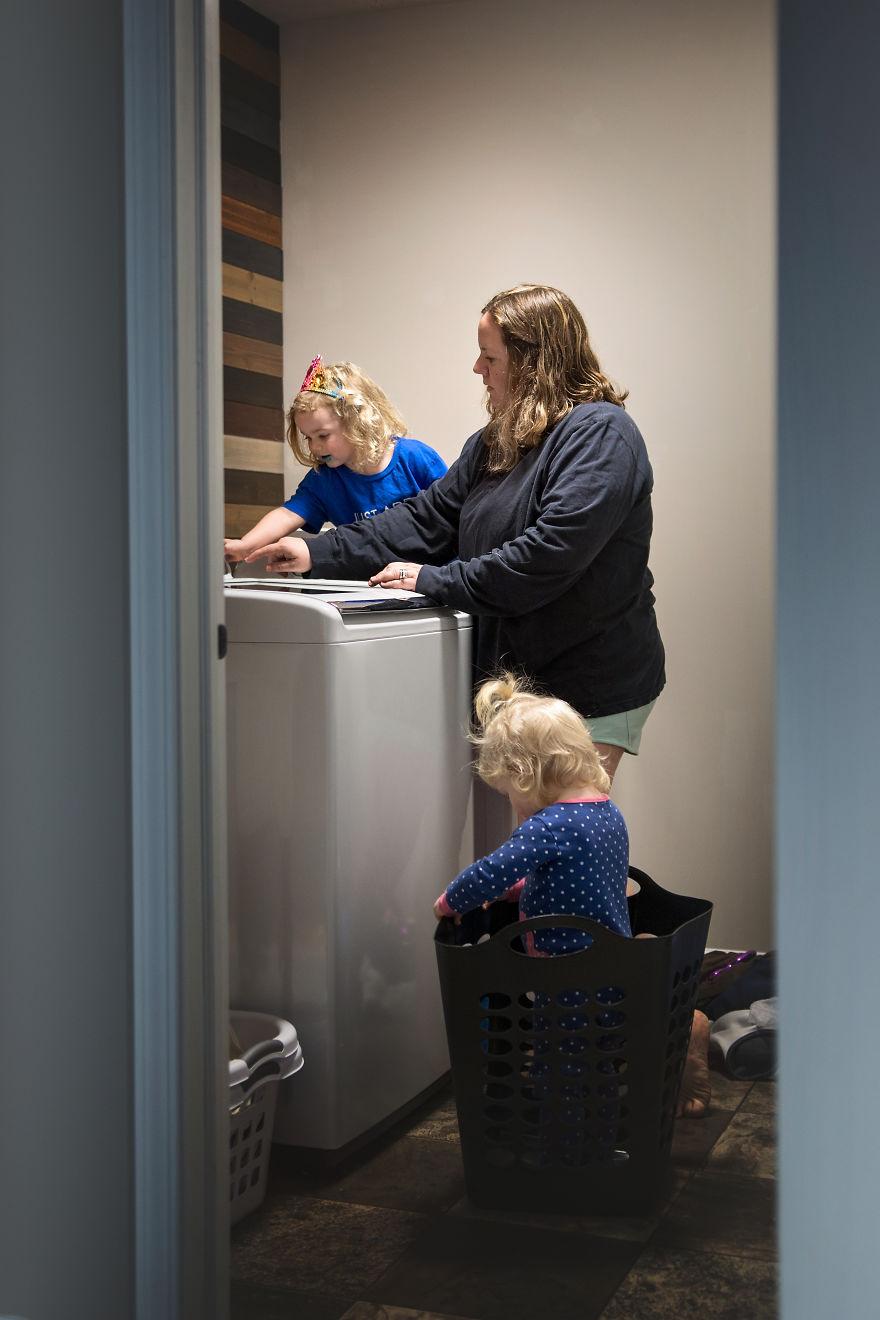 In fact, you'll probably be folding and refolding it multiple times a day.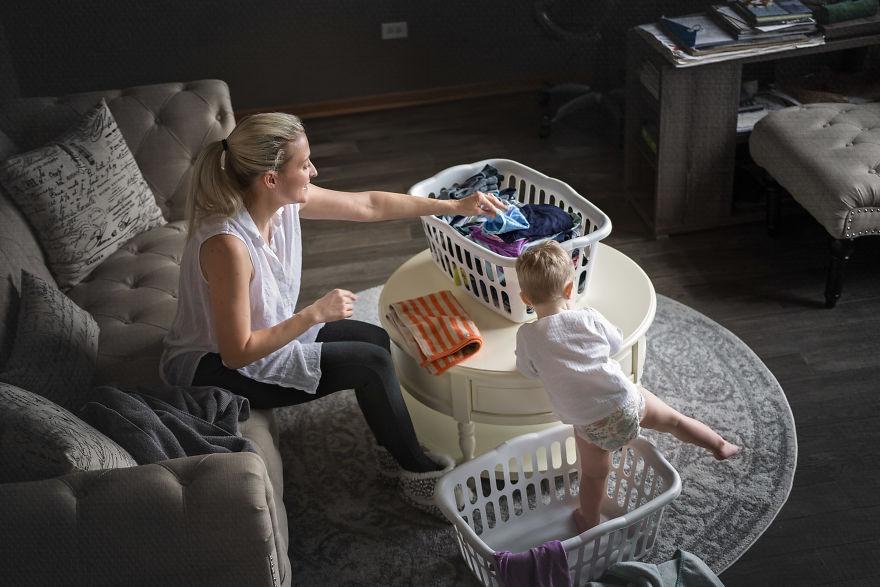 And if you breastfeed your kids, then you know there's nothing that gets between your babies and their meals.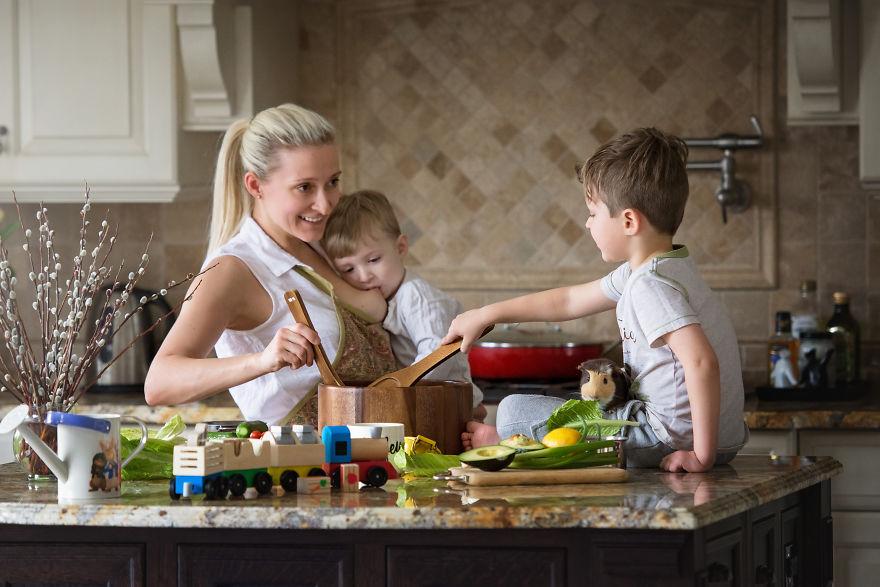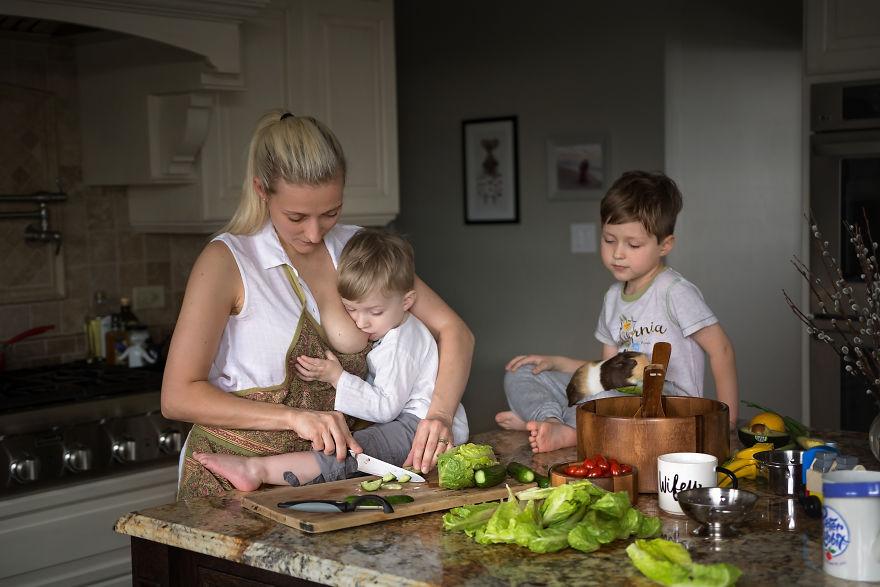 You're also their entertainment most of the time.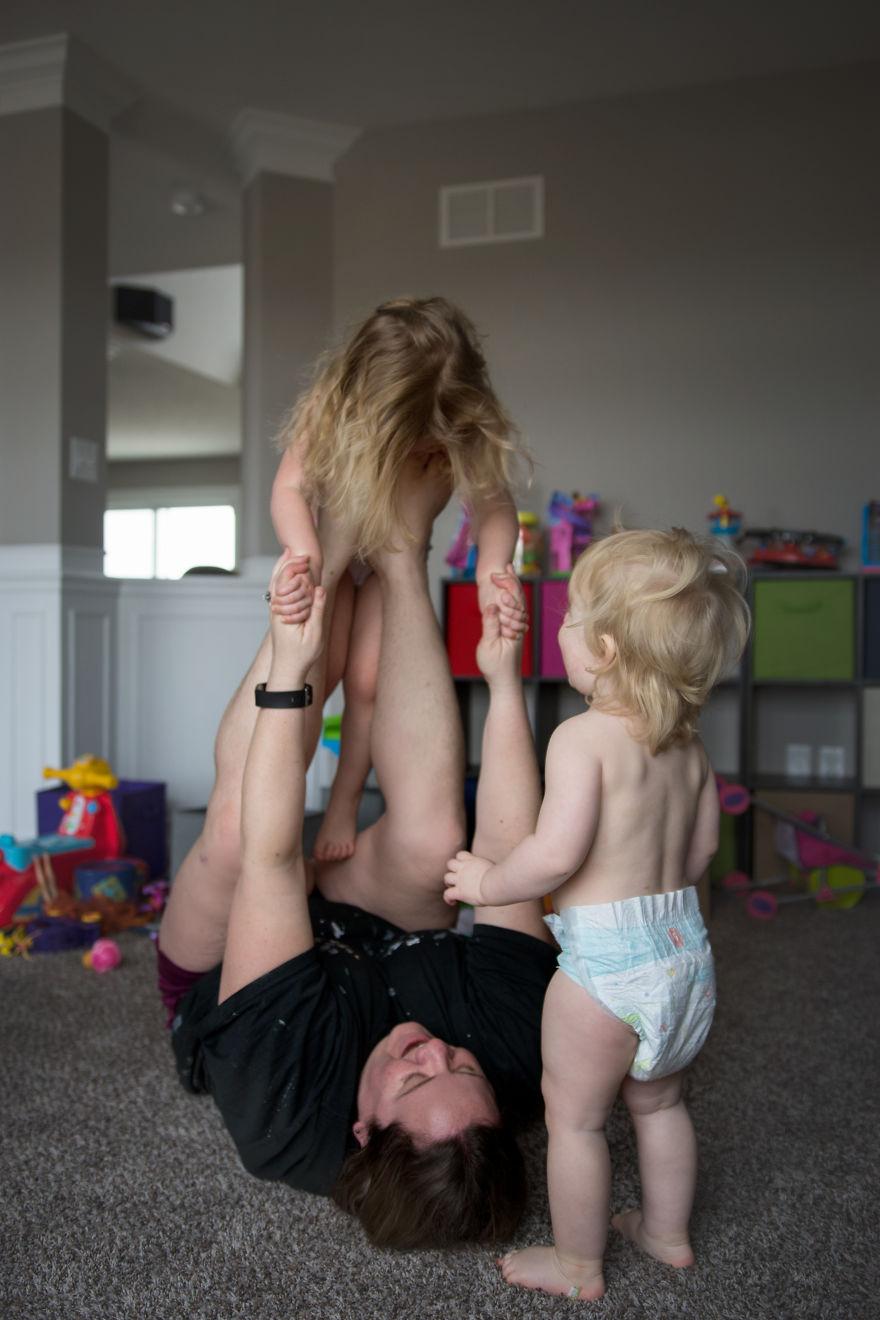 Oh and if you're a fan of sleeping in or sleep in general, then you might want to rearrange your priorities.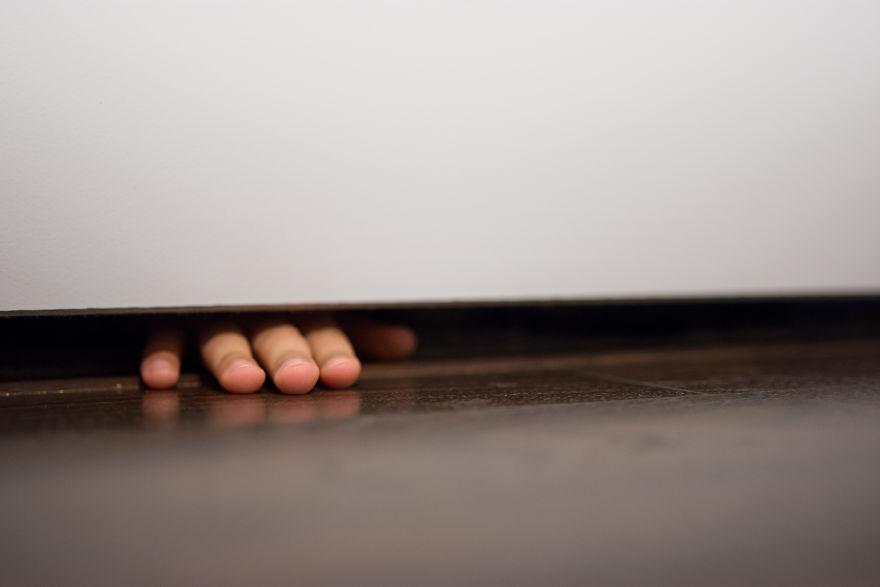 Because the chances of you getting leg-dropped in the morning while half-asleep are very, very high.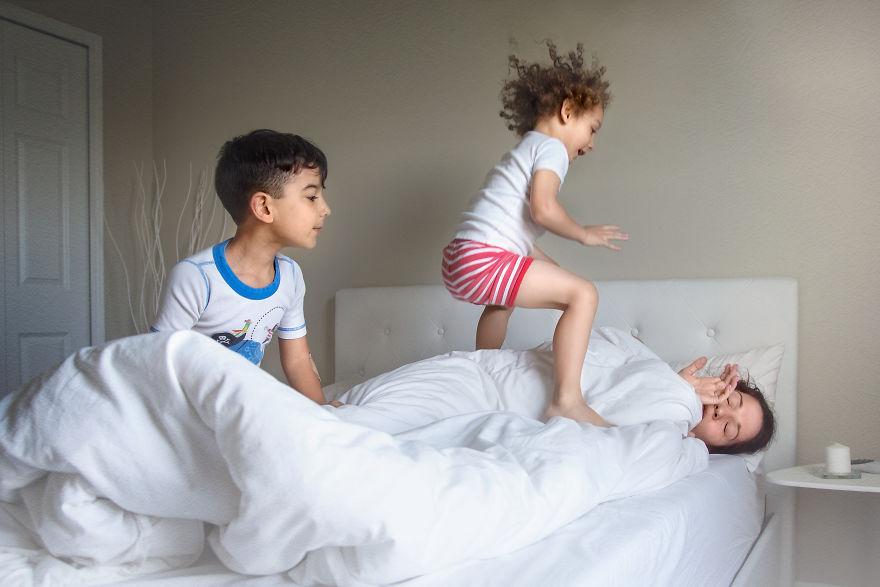 You better take your showers quickly.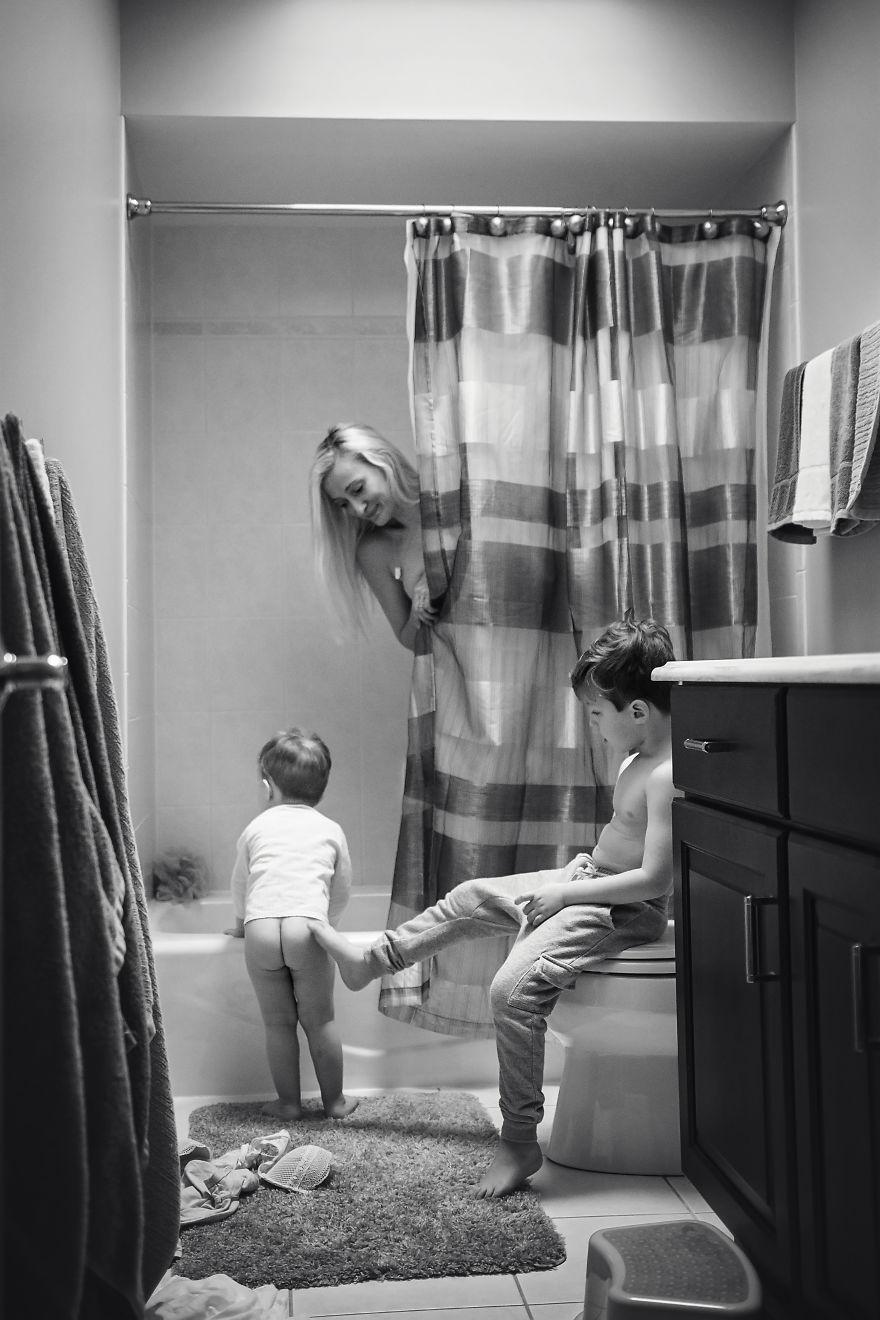 100% of the time you're just working on saving your kids from themselves.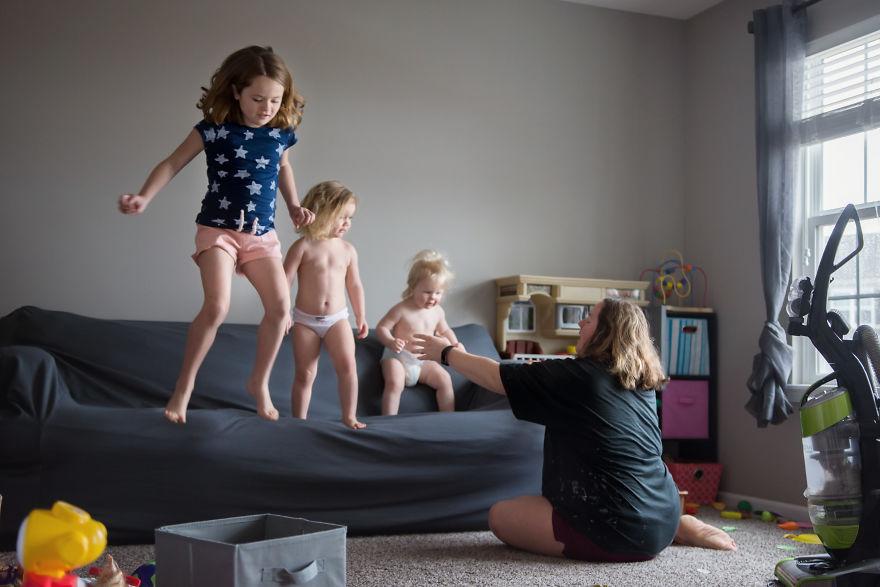 Getting sick is also not an option.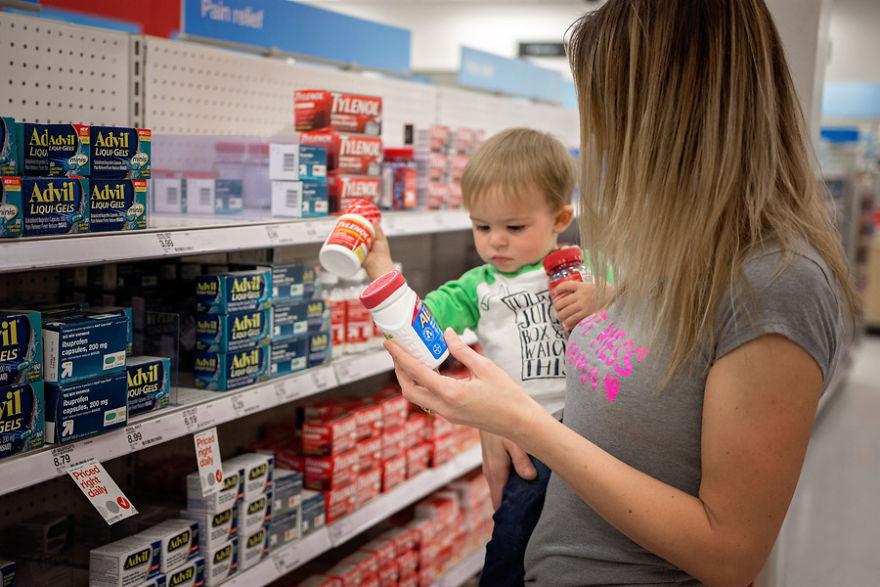 Gomes said that people who complained about the photos being "staged" are missing the point of the pictures: that all of these scenarios are situations that she, as a mother, has experienced.
As a parent myself, I can confirm that every single one of these images could have very easily been taken straight out a day in my own home with my kids.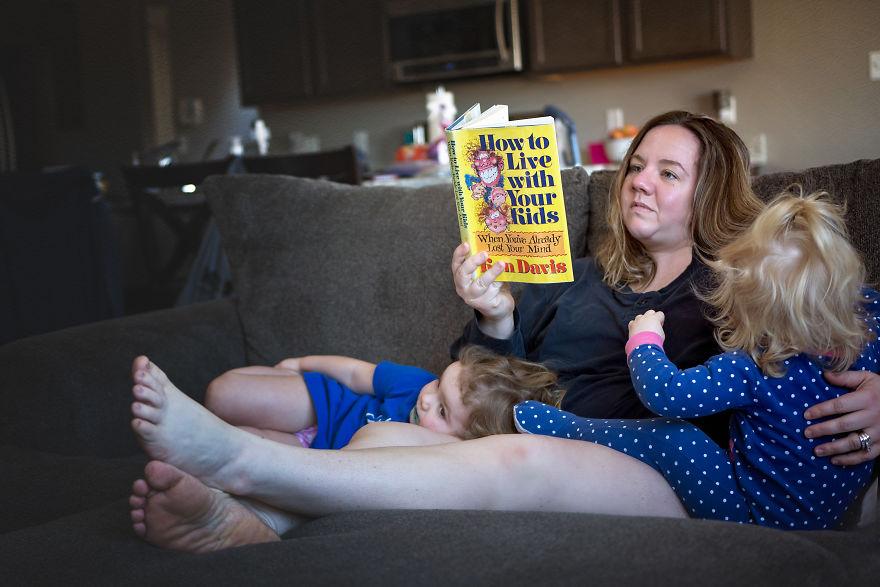 Gomes was primarily focused on showing the "different side" of motherhood that doesn't get enough exposure online, and honestly, I'm here for it. You can check out more of Gomes' work on her Facebook and Instagram pages, as well as her website.