This Guy Paid a Restaurant in Quarters and Got Upset When They Called Him out for It
This guy was shamed by a restaurant after paying for his meal in quarters, then decided to plot an altruistic revenge.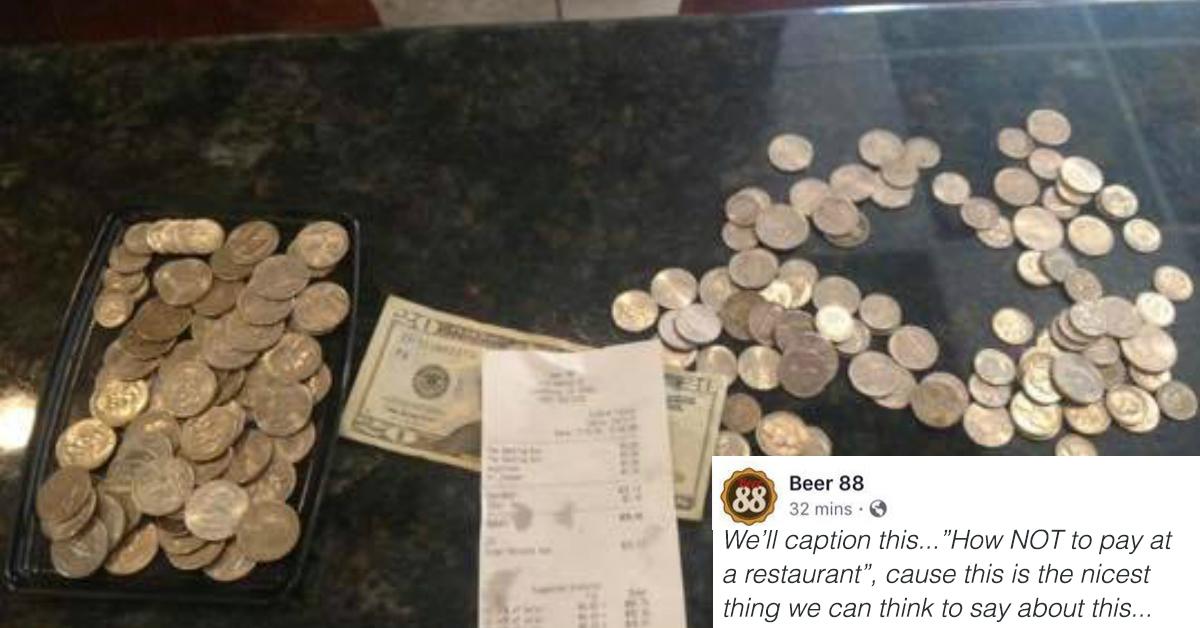 We've all encountered things that are technically correct but still very annoying. Like when someone points out that there's a difference between a blanket and a duvet. Or that in France, perfume is a fragrance for both men and women, as is cologne — it just depends on the time of day you're wearing it. Or when someone calls a watch a "timepiece."
Article continues below advertisement
All of these people are technically correct, but they're still going to frustrate the ever-loving heck out of someone who just wants to be warm for the night, or buy some perfume for an evening out, or is curious to know where you got your watch.
"Oh, this timepiece? Let me think..."
Article continues below advertisement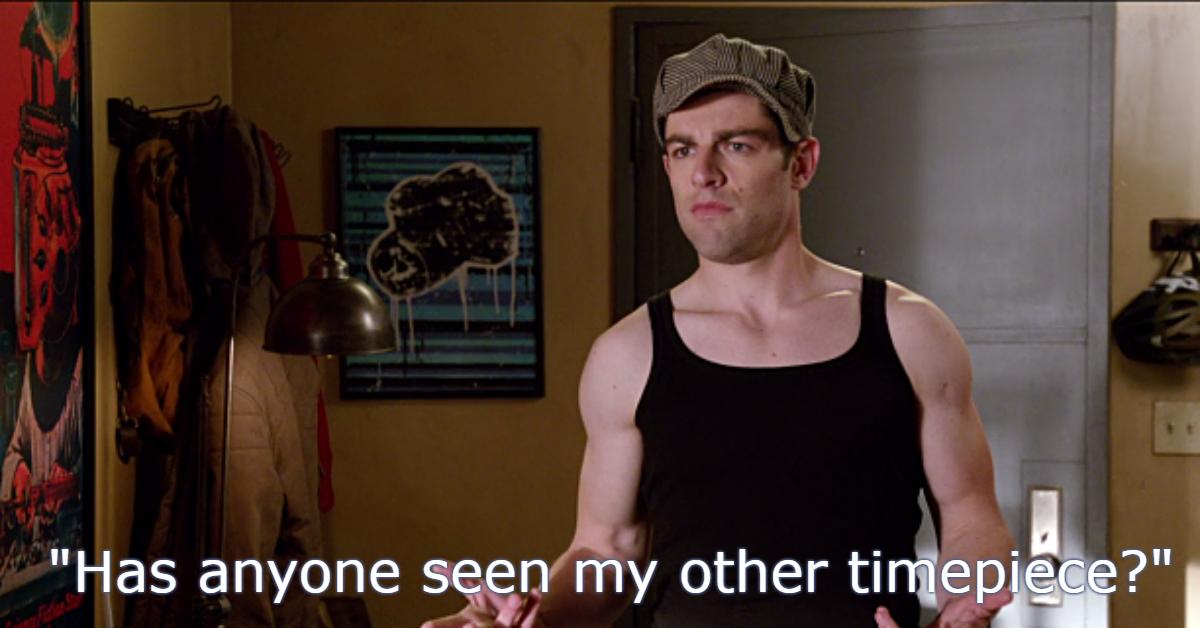 People who insist on paying with exact change are annoying too.
They're holding up everybody's time by making sure they've got the correct cash denomination on hand while buying groceries with the coins they found lying around. One could easily take all of one's quarters to a bank and get some nice crisp bills.
Or, just deposit them in a bank account and pay with a credit card to rack up some sweet, sweet rewards.
Article continues below advertisement
I mean who wants to walk around jingle-jangling anyway?
Apparently this dude does. Meet the Quarter Boy.
Article continues below advertisement
He thought he'd go out with a few friends for some food at a local restaurant, and pay for the meal with the quarters he had lying around.
Article continues below advertisement
The thing is, it was a lot of quarters. So you can visualize it, here's what they left on the table:
Article continues below advertisement
Now, if I was a restaurant server, I'd be pretty upset. I'd grumble about it with my co-workers, maybe snap a photo to send my friends, and then go with my day, joking about it.
However, Beer 88, the restaurant where Quarter Boy ate, decided to take it a step further by posting about it on their social media page.
Article continues below advertisement
And they quarter-shamed him in the process.
Article continues below advertisement
Quarter boy didn't take too kindly to them making him feel self-conscious about the way he paid for a meal, so he decided to get his revenge.
By being super kind and offering up a selfless act of generosity in response.
Article continues below advertisement
He screengrabbed the restaurant's message and shared it to his "Quarter Boy" Facebook page. Here's his full message below:
Article continues below advertisement
The Quarter Boy
THE QUARTER BOY·MONDAY, JULY 16, 2018
Took a few friends out to lunch and only had enough to pay for theirs meal with quarters. Though it was enough for the meal and a great tip, I was blasted on FaceBook by the restaurant for paying in quarters. It was not a good day. Then I had a great idea. I love paying for people's meals even if I have to scrape together my last quarters to do so. This whole thing made me realize how much I love doing this and why... Even if I get made fun of for it!
Everyone had bad days now and then. A bad day can make you see the world in a very dark and depressing way. But, one little act of kindness can change a person's entire prospective about their life. I love picking up the tab for others and seeing what it does for them.
I decided that I would find restaurants out there that didn't mind being paid in quarters and treat a patron at least once a week, just to see what this simple act of kindness could do for them! We will post videos so that you can see too how big a change just a little "change" can make.
If you are a restaurant that wouldn't mind a register filled with quarters at the end of the night and a special treat for one of your patrons now and then please post so I know who I won't offend by coming by.
If you would like to join the fun and see what a few quarters can do... go to my fundraising link and donate today!
After feeling down and out about being made fun of for paying for his meal in quarters, Quarter Boy decided to turn his embarrassment into something productive: paying for other people's meals — all in change!
Article continues below advertisement
He set up a donation link where people could help fund unsuspecting strangers' meals, which he would cover with quarters.
Article continues below advertisement
He hit up local restaurants asking if they would mind being paid in quarters and plans to, once a week, visit them to give diners a free meal.
Article continues below advertisement
Quarter Boy already has his first success story: a lovely couple at Bootleggers who appreciated his kind gesture.
Article continues below advertisement
He's already got his sights set on other restaurants and doesn't show any signs of stopping. You've got to hand it to this kid: He definitely turned a horribly negative feeling into a positive one.
I mean, it's still annoying as heck to get a bunch of quarters for a meal, but at least he's doing some good with it.
Article continues below advertisement
Beer 88's Facebook page is no longer public, and I have a sneaking suspicion that Quarter Boy's post has something to do with it.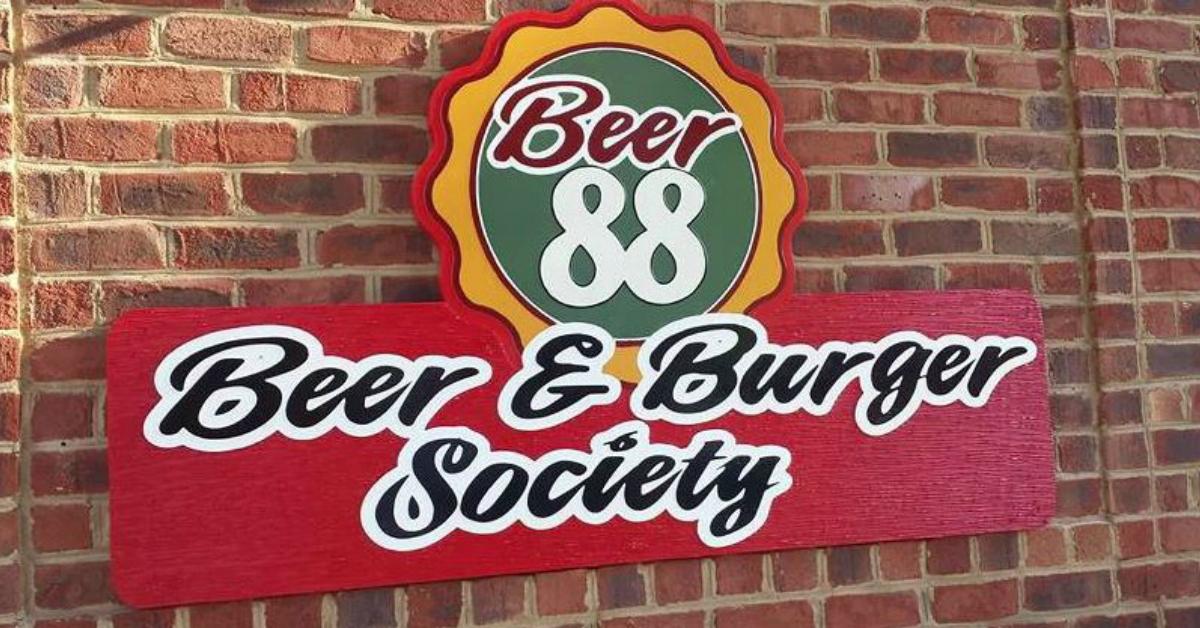 Although it's hard to argue that he's doing some good for peeps by offering to pay for their meals, I can only wonder the kind of messages Beer 88 received that caused them to shut their Facebook page down.
I'd be upset too as a waiter or business owner if someone came in with a whole bunch of quarters to pay for their meal. Sure, they're technically not wrong, but there's also a reason why we get happy to see people paying off tow-truck companies with wheelbarrows full of pennies — because we know it's a total frustration-inducing move.