Impress Your Family With These First Thanksgiving Fun Facts
Did Thanksgiving really happened? We've compiled some answers to all the questions you didn't know you had.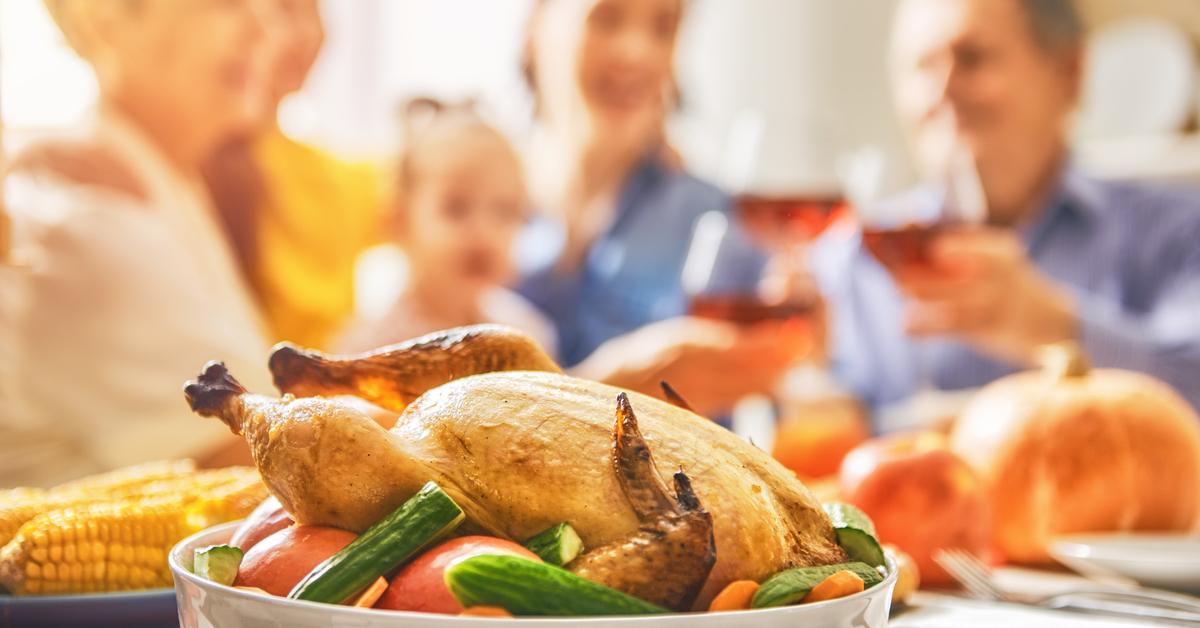 Thanksgiving might be one of America's favorite and most anticipated holidays of the year, but the details of its history are murky, at best. These days, we think of the fourth Thursday of November as a day to express gratitude to family and friends by sharing a meal together, with some background football potentially in the mix.
Article continues below advertisement
But our current-day Thanksgiving traditions weren't always part of the holiday, which dates back as early as 1541, 80 years before the celebration at Plymouth we think of as the very first Thanksgiving meal.
Below is a cornucopia of little-known facts about Thanksgiving you can use for post-dinner trivia once the food coma hits.
Did Thanksgiving really happen?
This year, we'll celebrate Thanksgiving on November 22nd, but many people wonder whether Thanksgiving really happened, way back when. The short answer is yes; the longer answer is yes, but it's complicated.
Article continues below advertisement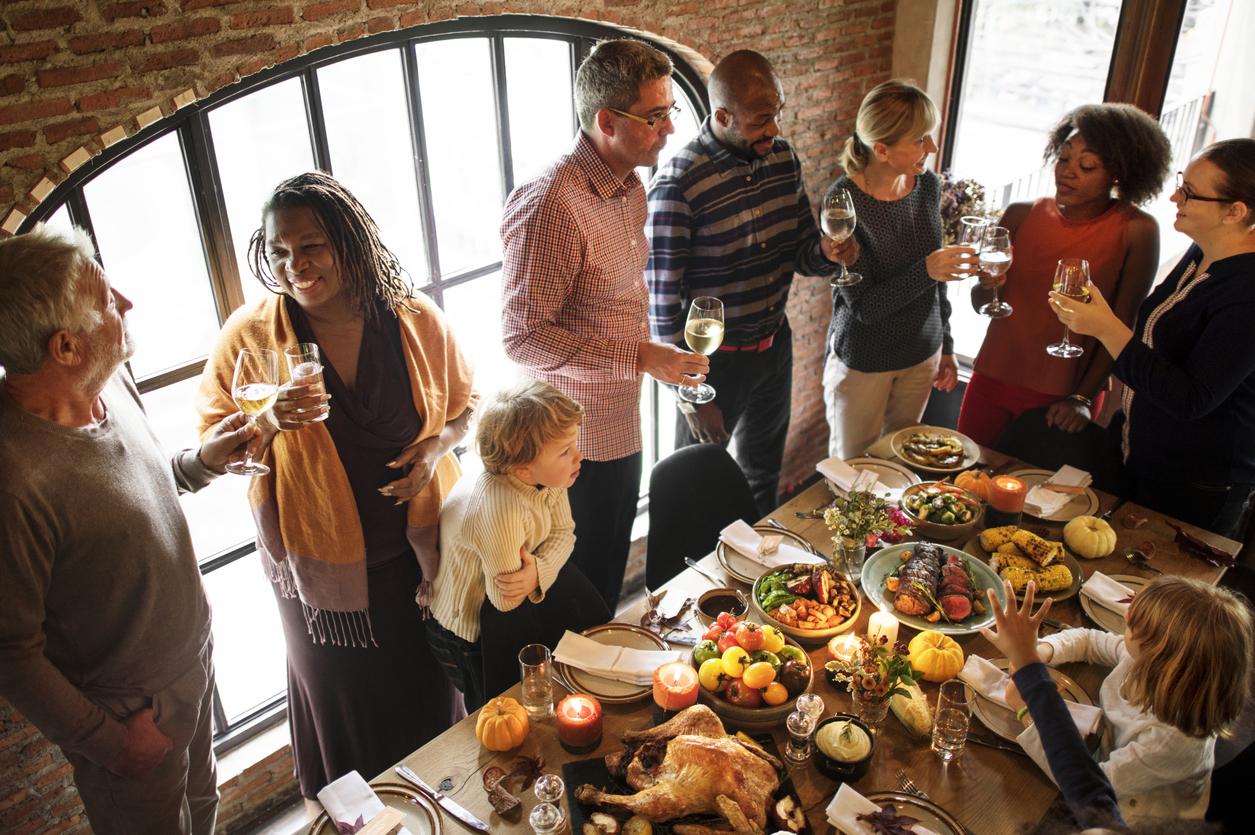 Way before Thanksgiving became a national American holiday, it was celebrated all around what we think of now as the continental U.S. According to the Library of Congress, Spanish explorer Francisco Vasquez de Coronado held a Thanksgiving feast back in 1541. In 1607, colonists broke bread with the Abnaki tribe in Maine, and a few years later, settlers also celebrated Thanksgiving in Jamestown, per Newsweek.
But there's a reason we think of Plymouth's 1621 Thanksgiving celebration as the first — and that's because that year, they partied extra hard. "The feast was held after the autumn harvest and was a three-day event that involved turkey, duck, lobster, corn and more," writes Newsweek.
Article continues below advertisement
Where was Thanksgiving first celebrated?
If we're to take Francisco Vasquez de Coronado's 1541 Thanksgiving as the first feast of its kind, it took place in Palo Duro Canyon in Texas. That year, Francisco and his army of Spanish conquistadors celebrated in May, on the day of the feast of the ascension.
"It was really not the same kind of thanksgiving as we understand the term," explains Dr. Fred Rathjen, a history professor at Texas A&M. "It's thanksgiving with a small 't' in the service of the (Catholic) church, but not in the sense of a national holiday. But it did happen, and it is significant."
The first Thanksgiving with a big 't' happened in October 1621 between the Plymouth colony settlers and the Wampanoag tribe. It took place on the site where the first pilgrims are said to have landed on shore — in Plymouth, Massachusetts.
The best account we have of that day comes from a letter that English settler Edward Winslow penned a couple of months later. Although he never uses the word "Thanksgiving," Edward details a pretty extravagant feast with "some 90 men."
"For three days we entertained and feasted," he writes. "And although it be not always so plentiful, as it was at this time with us, yet by the goodness of God, we are so far from want, that we often wish you partakers of our plenty."
Article continues below advertisement
Who started Thanksgiving as a tradition?
We have some presidents to thank for getting the fourth Thursday of November off from work. The first "legal" Thanksgiving happened in 1789 when the first president, George Washington, proclaimed it an official holiday to commemorate the end of the Revolutionary War and the ratification of the Constitution, per HISTORY.
According to Newsweek, he declared November 26, 1789 as a day for "sincere and humble thanks." But Thanksgiving wouldn't become an annual celebration until nearly a hundred years later, when Abraham Lincoln decided to make every fourth Thursday in November an American holiday.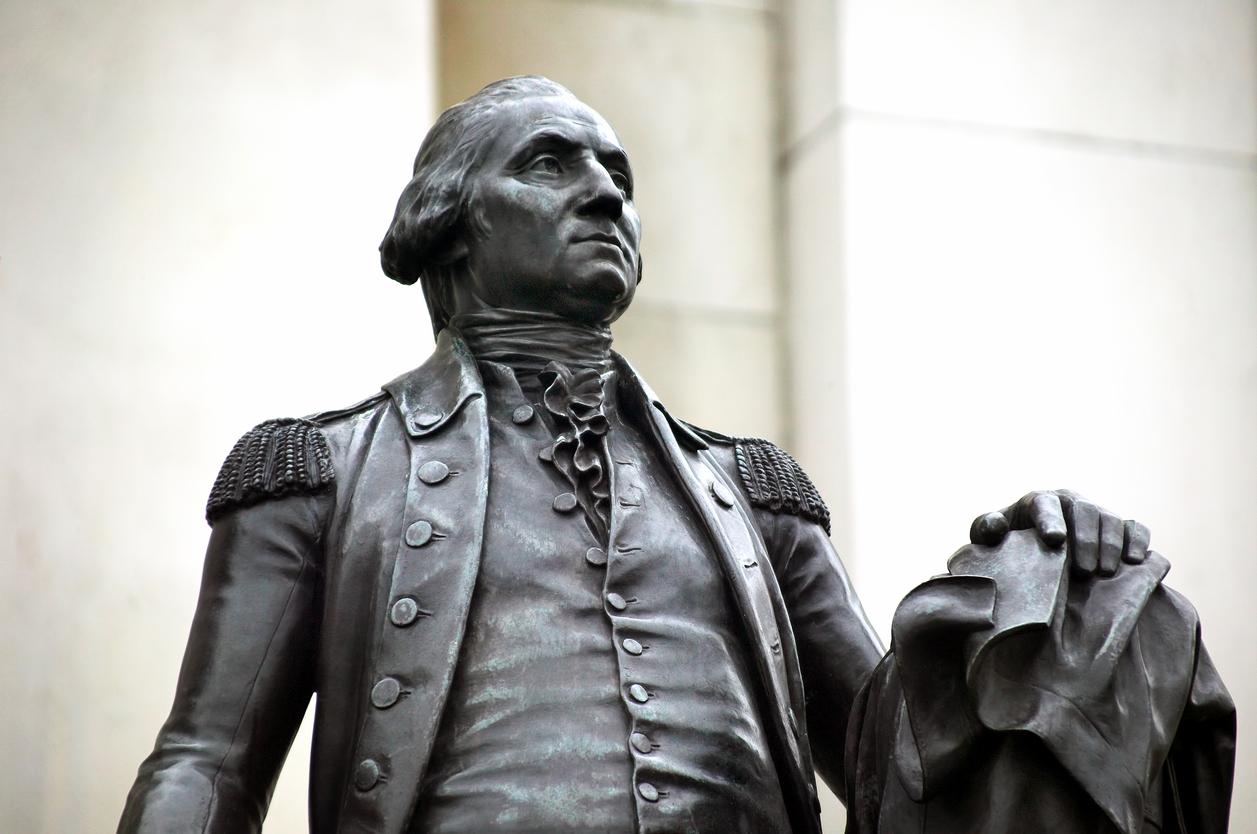 Article continues below advertisement
How did Thanksgiving get its name?
Although it's tempting to think that the first pilgrims were just grateful for their bounty and decided to, quite literally, give thanks, the etymology of the holiday is slightly more meaningful than that.
If you're versed in grade-school-level American history, you'll remember that the first pilgrims came to the U.S. to flee the Protestant Revolution taking place in England. They believed they had a God-given right to liberty and decided to leave the old country to make a future for themselves in the New World.
But these pilgrims did carry along the English tradition of observing Days of Fast and Days of Thanksgiving. "When important decisions were made — before battle, during epidemics, or simply to avert God's wrath — the entire community would be called to fast while they reflected upon their sins and showed their sincere contrition," writes Ken Albala in the San Francisco Chronicle.
Days of thanksgiving were initially "used to recognize God's providence and acknowledge his blessings, once again through prayer and fasting." But somewhere along the way, people began to conflate the religious observation with the big 1621 feast, and settlements and colonies started holding "Thanksgiving feasts" during the autumn months.
Why is Thanksgiving on a Thursday?
According to the Farmer's Almanac, people aren't really sure why Thanksgiving is held on Thursdays. For one, no one knows for sure which day of the week the pilgrims' big 1621 celebration fell on, but the tradition of holding Thanksgiving on Thursdays probably stems from a puritanical effort to distance the event from the Sabbath.
"Thursday was also a typical day for lecture in New England, with ministers giving a religious talk each Thursday afternoon," writes the Farmer's Almanac, predicting that this practice might have given way to George Washington and later, Abraham Lincoln, designating Thursday for the national day of Thanksgiving.
We wish you and your family a happy holiday and hope this article gives you guys something other than politics to talk about while you feast.