Bride Threatens to Uninvite Guests After They Don't Give Her Cash as an Engagement Gift
This bride took to Reddit to ask if she was wrong for threatening to un-invite guests who didn't gift her cash and she deleted her account after the replies came pouring in.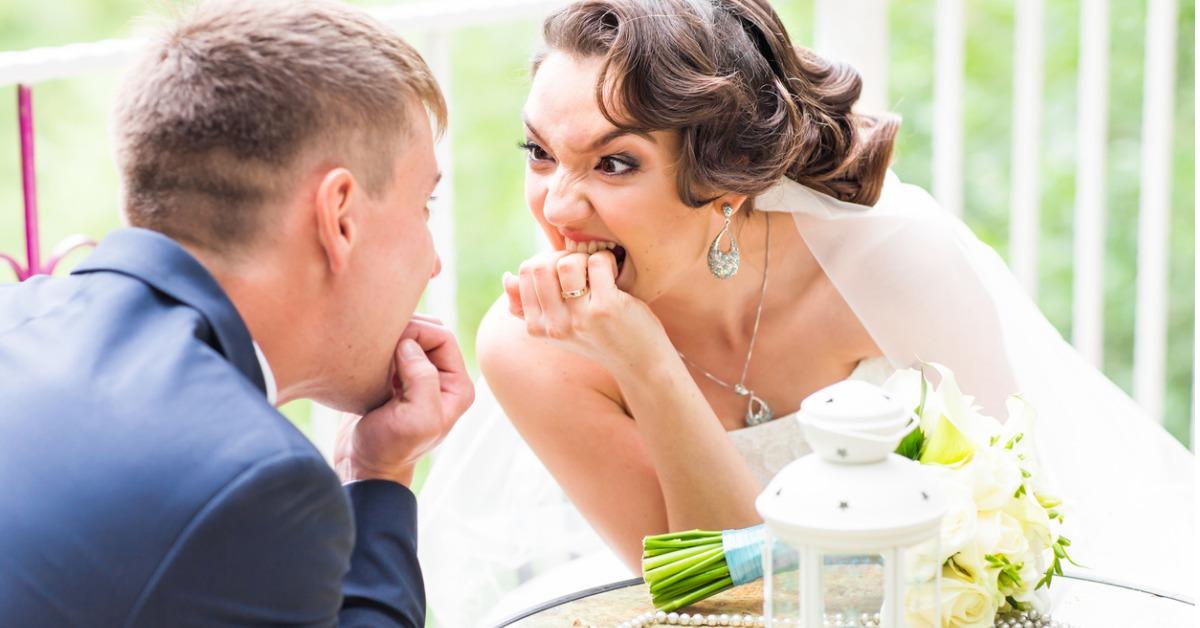 Getting married is a big deal, and it can drive people to do some pretty crazy things, like this bride who was flustered by some engagement party guests she threatened to "dis-invite" from her wedding because of the gifts they brought her.
Some people want blowout weddings that cost way more than their budgets should allow.
It's always been bewildering to me when people who simply can't afford something condemn themselves to a life of financial slavery in order to somehow pay for it.
Article continues below advertisement
Weddings seem to do to that to people for some reason. For comparison's sake: if you can't afford a new laptop or cell phone, let's say, you're probably not going to take a loan out to get it. Maybe you wanted to lease a shiny, brand new car with all of the extra features you saw on the commercial. You'll probably just get the model below or bite the bullet and take on a monthly payment while sacrificing other things you'd pay for.
But with weddings, it seems almost socially acceptable for people to amass piles of debt right before they "embark on a new journey" with the love of their life. Never mind the cost of the celebration, though — that'll just magically work itself out, right?
Newsflash though: being an adult means balancing a checkbook, but this woman didn't get the memo.
Article continues below advertisement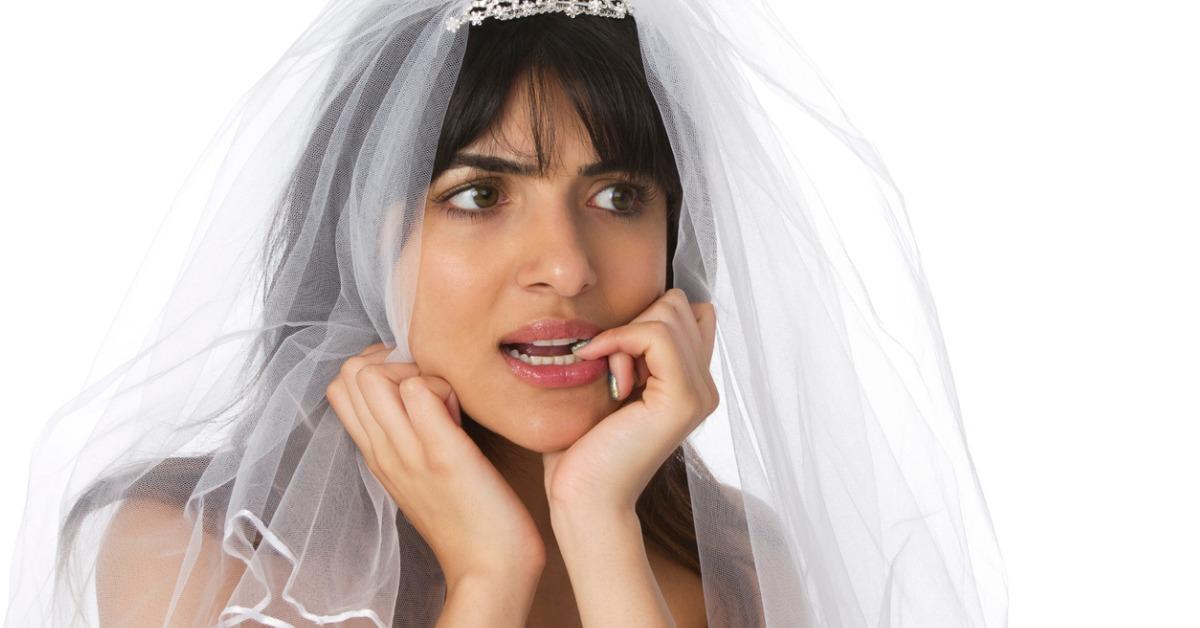 The Reddit user, with a now-deleted account, vented online to a bunch of strangers in the r/weddingplanning subreddit asking whether she was in the wrong for freaking out over the fact that she didn't receive cash gifts, as requested, at her engagement celebration party.
It's always irked me whenever I'd help someone out with party planning and they'd factor in the money they'd get from guests as part of the party cost.
Article continues below advertisement
It seems disingenuous to me, the whole idea of throwing a party with the expectation that other people will front all or some of the cost of said party. What's the point of throwing the party for these people in the first place — you're basically asking them to all go out for dinner and dancing one night and they're going to split the bill.
This bride-to-be must've had the same thought process. Here's what she wrote:
"I am hurt, bewildered, angry and irritated.
So, I have been planning my wedding for about three months so far. My fiancé and I planned an engagement-celebration and I specified on the invitation that we were requesting cash only in lieu of gifts. We have a mountain of debt and would like to start our marriage with a fresh slate and figured this would be a great opportunity to do so. Well, the party was last night and not one person brought us cash."
My favorite line is the "mountain of debt" one. Welcome to the club, lady.
Article continues below advertisement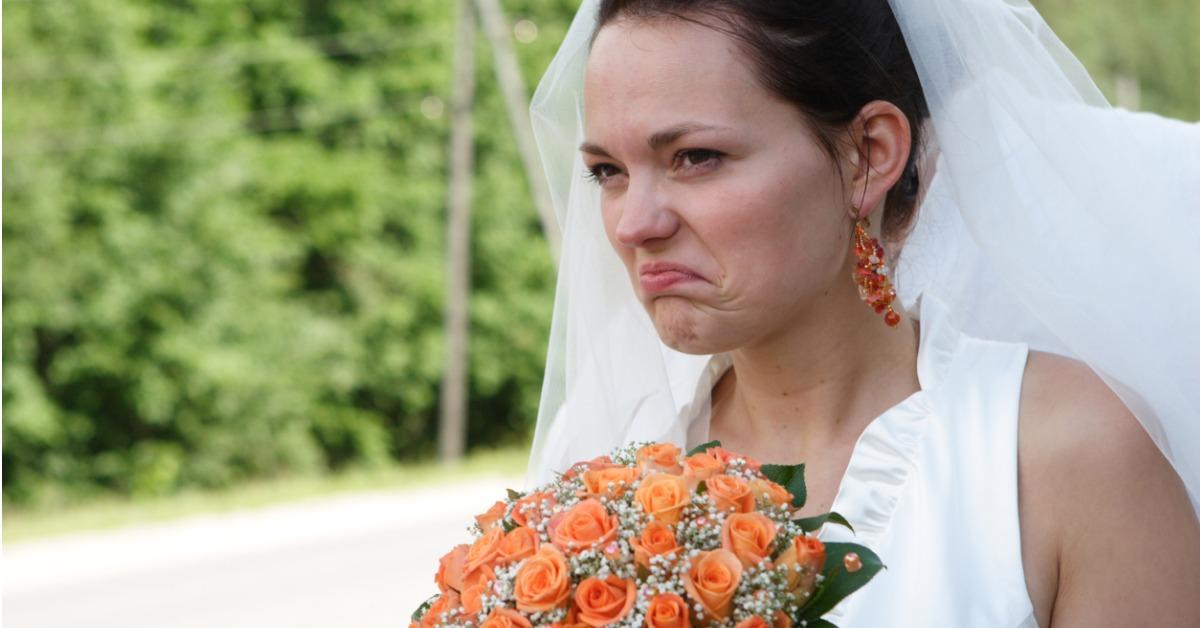 She continued to indulge her ire and state her case, saying that her ungrateful guests had the nerve to bring her gifts that her and her husband-to-be had little use for.
"They all brought small gifts that serve no purpose to us and it was hard for me to mask my irritation. We invited upwards of thirty people, most of which showed up and all we got out of it were some household items that we already have. I still tried my best to enjoy the party, but by 9pm I was over it and went to bed. The next day, after spending most of the night furious, I sent out a mass text basically asking guests I was close with where the miscommunication happened in our gift requests."
Article continues below advertisement
And would you believe that most people either ignored her messages or responded to her in a "rude" manner?
"I didn't get many responses, but the responses I did get were pretty rude — which was shocking to me. I have been dreaming of my wedding day my entire life and you would think friends and loved-ones would want to help in making it perfect. I am thinking of dis-inviting those that responded rudely to me, but also I could give them another chance."
She concludes her miniature-rant by asking if it's a good idea to point out the gifts people bought her will be sold or returned. Classy move, right?
"We will be requesting cash as well and I have already sent out an email reiterating that cash is expected and not gifts and any gifts will be returned for cash or sold on ebay. What do you guys think?"
Article continues below advertisement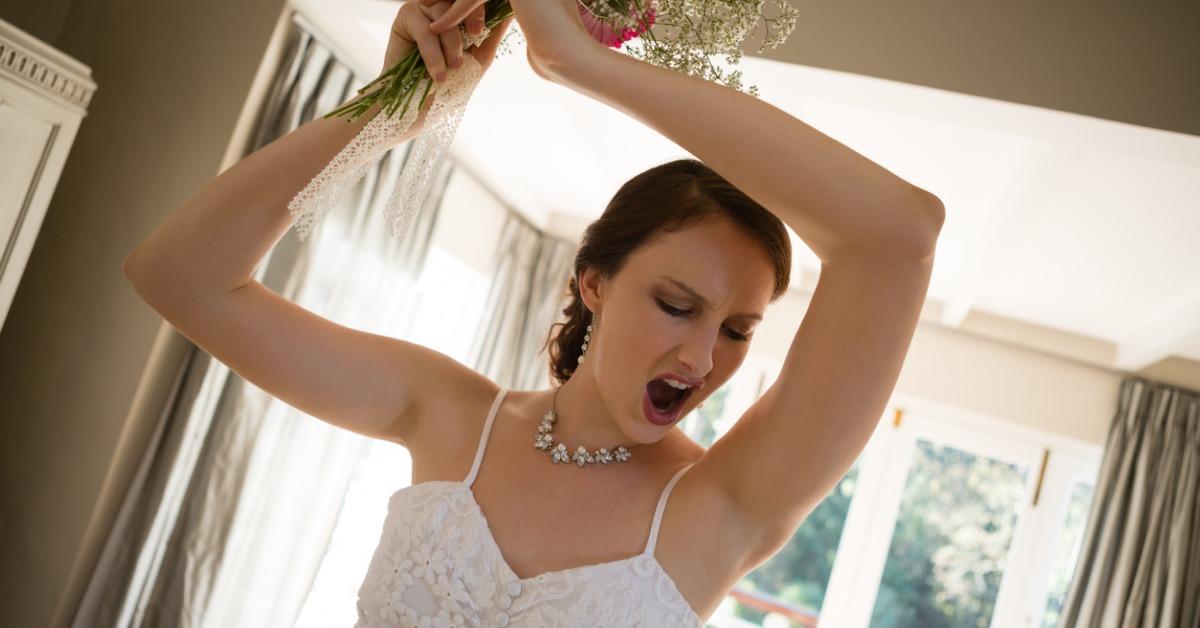 If OP came to the subreddit for sympathy, she went away wanting. After reading a few of the comments, it's easy to see why she eventually deleted her account.
Some users pointed out that expecting a huge party to be the panacea to her mountain of debt proves she probably isn't that talented at managing money.
Others just told her to be "adult."
Article continues below advertisement
Article continues below advertisement
In fact, people were so gobsmacked by OP's attitude towards her "friends" that they thought the post was possibly fake.
They offered their advice nonetheless, just in case it wasn't.
Article continues below advertisement
Article continues below advertisement
If OP really wasn't trolling (it doesn't seem like they are) here's hoping that, even though she deleted her Reddit account, she saw the responses and takes them to heart. Maybe then she'll apologize to her friends for her momentary lapse in manners. Reminds me of another, much worse Bridezilla who had a similar problem.