Porch Pirate Steals 14-Year-Old's Chemotherapy Medicine
Gage Haynes has systemic mastocytosis, a rare cancer, and relies on the chemotherapy medicine that was stolen from his porch.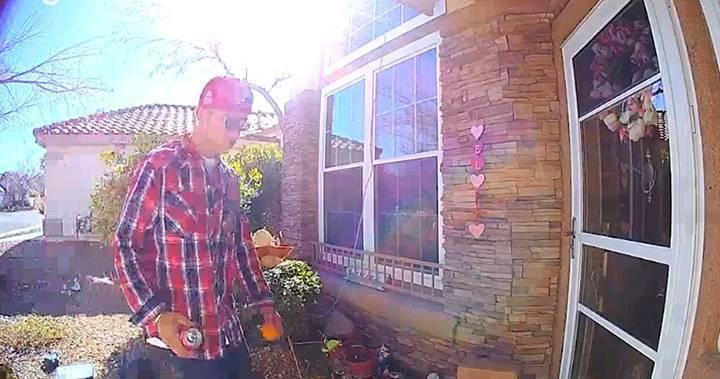 A 14-year-old boy in Las Vegas, Nevada, has made an urgent appeal for information after a porch pirate stole his chemotherapy medicine. Since Gage Haynes was just six months old, he's been fighting systemic mastocytosis, a rare cancer in which mast cells, which are produced by the body's bone marrow, gather in the body's tissues.
Article continues below advertisement
Mast cells are a vital part of the body's immune system, and release histamine and other chemicals into the bloodstream when they detect an allergic reaction. But when these mast cells accumulate in organs, they can cause episodes of skin reactions, vomiting, muscle pain, and mood changes. The cells can also become cancerous.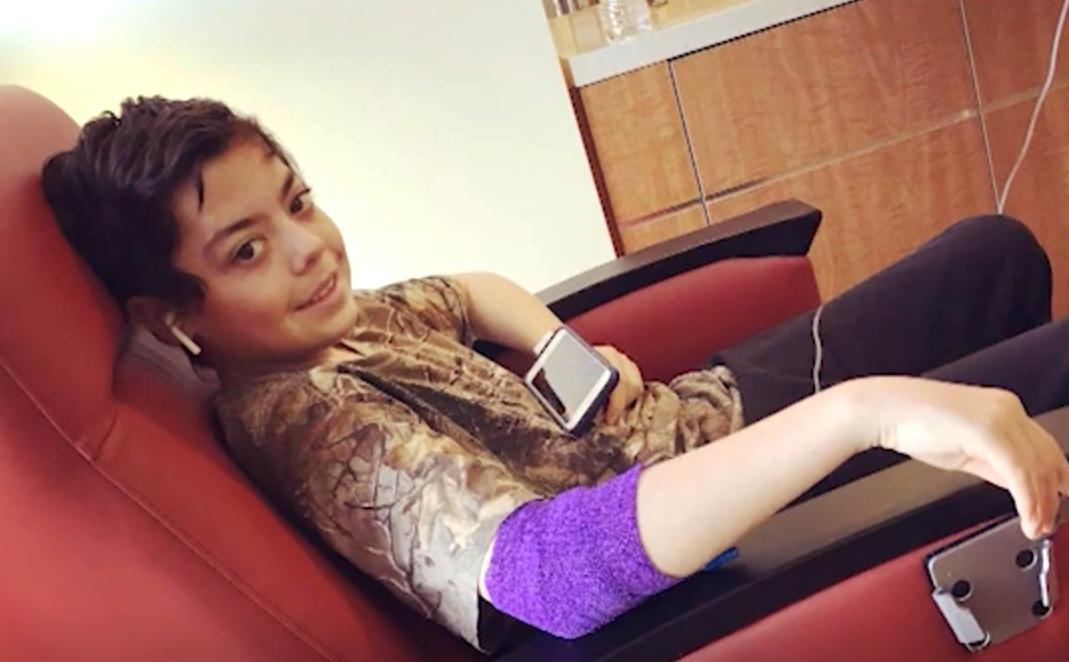 Article continues below advertisement
"It's a rare form of cancer and its just been happening my whole life so i'm used to it.," Gage told Local12. "Now, we've finally found a way to help it. My whole life there's really been nothing."
As part of his treatment, Gage takes eight Ryedapt pills every day and has also been in and out of the hospital most of his life. "I always tell him that this is our journey," Stacey Shavinsky, Gage's mother, told KLAS. "We are on this road for a reason."
Article continues below advertisement
But earlier this week, Gage's treatment was put at risk when a man holding an orange in one hand and a soda can walked onto the family's porch and stole two packages containing Haynes' medicine.
Aystemic mastocytosis usually occurs in adults, and the medicine that Gage relies on isn't FDA approved for anyone under the age of 18. As a result, Gage's mom has to buy the medicine with the help of financial assistance, at a cost of $40,000 a month.
Article continues below advertisement
Video from the family's porch camera shows a man dressed in a plaid shirt, dark jeans and a Montreal Expos baseball cap walk to the door, before picking out two packages and slowly walking away.
"Once I realized it was my son's medication, then I got upset," Stacey said. "I worked really hard to try and get him that." You're not just taking a pair of pants or a shirt. You're taking something that is keeping somebody alive."
Article continues below advertisement
Gage said, "It really helps me out a lot. I would feel a lot better, so I can go to school, get good grades, get a job, so just please return it."
Gage and his mom are currently talking to a pharmaceutical company to secure an emergency supply of the medicine should the boxes not be returned.