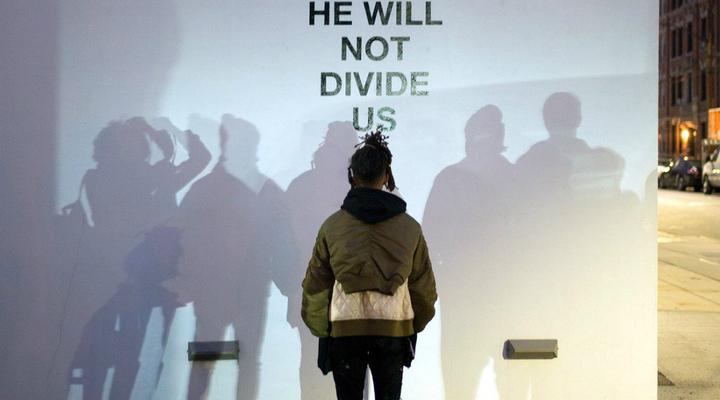 Shia LaBeouf And Jaden Smith Have Started An Anti-Trump Live Video Exhibit That Will Last 4 Years
By Mustafa Gatollari
Shia LaBeouf is known for setting up some pretty amazing and original interactive art exhibits. From watching a marathon of his own films and filming his own reaction, from getting sexually assaulted when he let people share a room with him in silence, the actor has known to go to some pretty great lengths for the sake of making an artistic statement.
And although the former child star has made headlines for the wrong reasons sometimes, I have to admit that the actor has created a pretty amazing career for himself. He's definitely one of the more interesting actors out there and his recent performances in films like American Honey and Fury have proven that the man isn't just a blockbuster leading man, but a hell of an actor.
And his latest exhibit, in the wake of Donald Trump's inauguration makes a strong political statement.
He set up a camera that's on a permanent live feed in NYC, under the simple phrase: "He Will Not Divide Us." With Jaden Smith being the first visitor.
The feed, now deleted after the museum banned the livestream due to violence, consisted of a camera set up on a wall which allowed people to pose in front of it and repeat the phrase. Initially it was supposed to remain live for 4 years, but La Beouf's arrest during the stream prompted the museum to shut it down prematurely due to the growing opponents and violence it was causing.
From Shia's website: "The public was invited to deliver the words 'HE WILL NOT DIVIDE US' into the camera for the duration of Trump's presidency. Unfortunately we must stop early, but the message lives."
There's no update whether or not the stream will resume in a different location, but the message was definitely sent. Additionally Shia has continued to tweet the message daily.