Wow, some people will do anything for the 'Gram but this woman is insane. In a quest for more likes, she did a death-defying stuny on top of a Dubai tower — one of the tallest manmade structures in the world. I get vertigo just looking at these images.
Like many people who love movies, I get super invested in them. This can be a problem because if I'm watching something that's extremely emotional, I get really, really wrapped up in it.
Hell, it doesn't even have to be emotional, it could be something as simple as someone riding a bicycle down a mountain with a GoPro attached to their helmet. You bet I'm going to watch that video and feel every bump going down the mountain.
The worst, however, are stunt videos. When you've got people who are willing to climb up tall buildings or bridges or whatever large-as-hell structure they have no business scaling and they start walking, hanging, jumping, and basically spit in the face of death with every movement they make, you know that's making me nervous IRL.
So you can only imagine just how nervous I got watching this model in Dubai perform this crazy, death-defying stunt.
Russian model Viktoria Odintcova performed the nail-biting stunt without any safety gear atop the 1,004-foot tall Cayan Tower.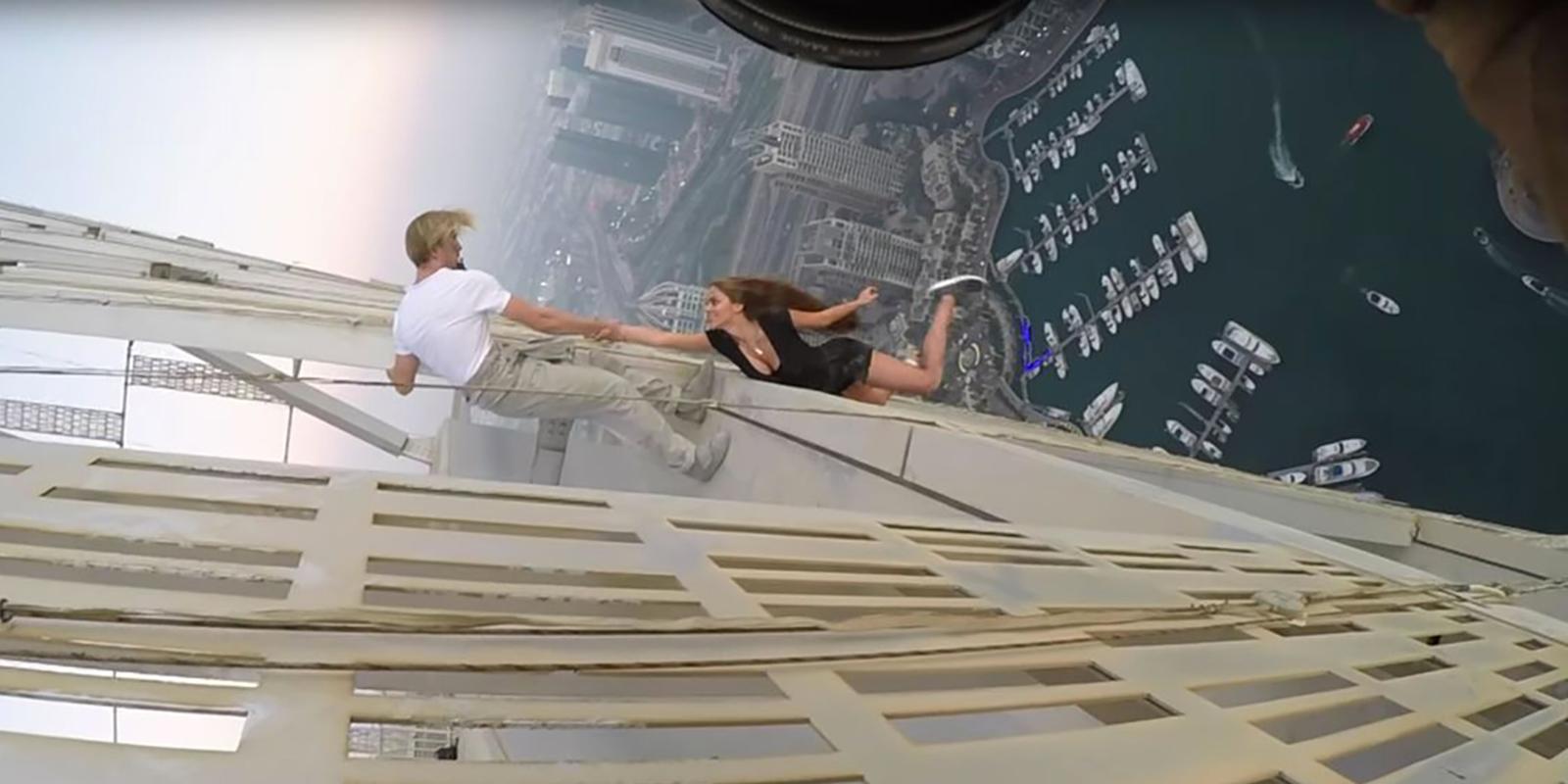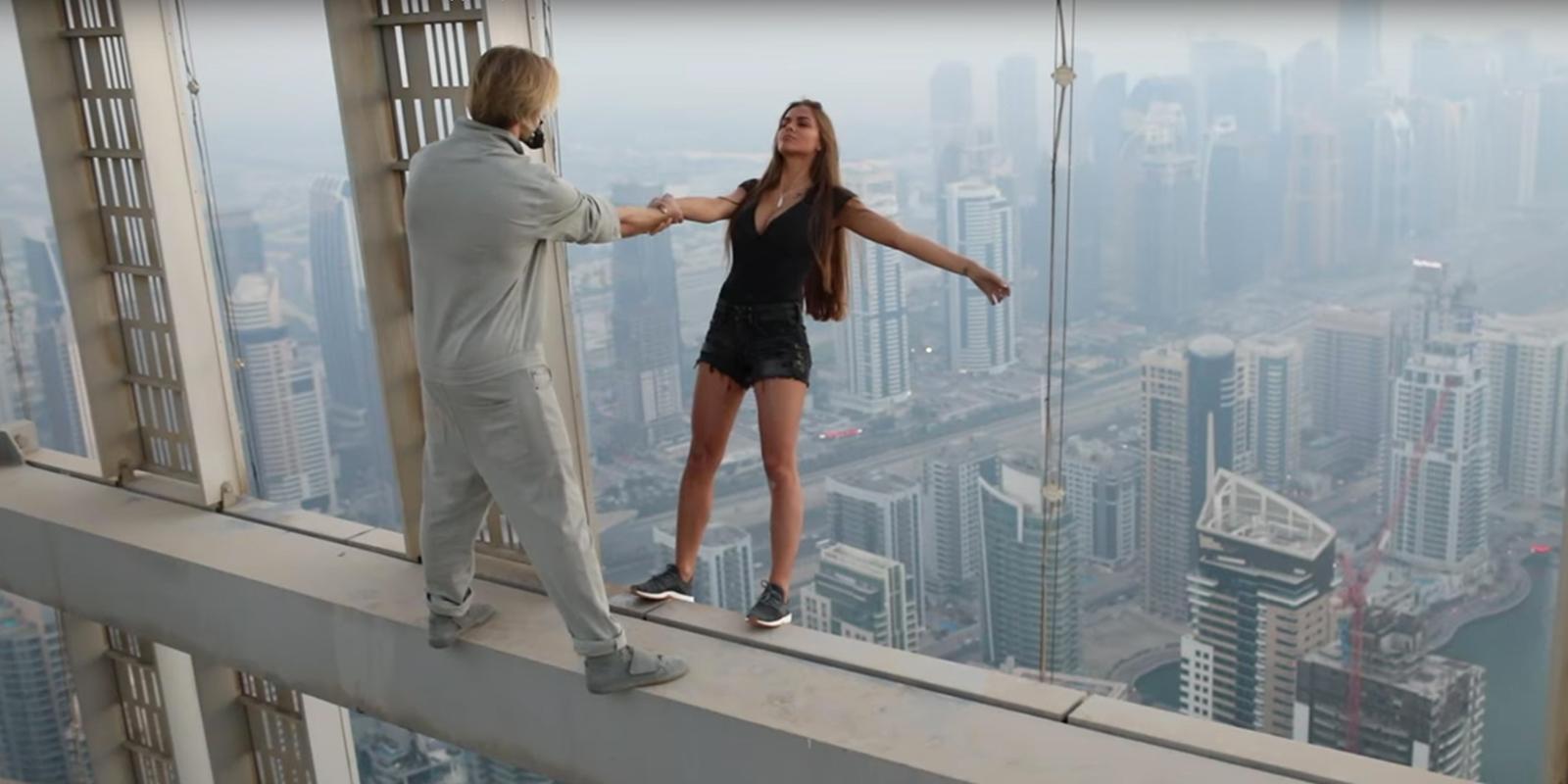 Some commenters on the video said it was "insane" of Odintcova to risk her life for Instagram likes. But these stunts seem to be paying off for the model, who's definitely getting more eyes and attention on her career as a result of these photos and videos.
She also shared the video on her Instagram page, along with other photos of the insane stunt.
When she's not risking her life, the model's also posting shots of insta-perfection like these for her 3.2 million followers.