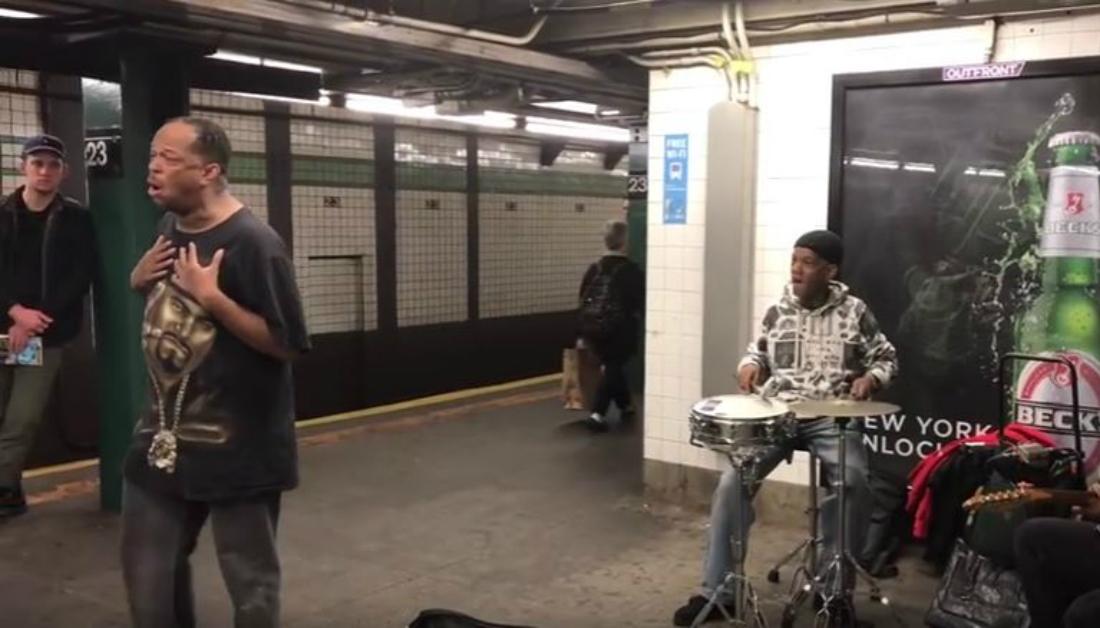 This NY Subway Singer's Dream Might Finally Come True After 40 Long Years Of Performing
By Mustafa Gatollari
Mike Yung has performed in the NYC Subway for the last 40 years; not quite the normal career path for someone who signed a record label at 15.
Reddit user Jerkhumor uploaded a video of one of Yung's recent performances and the guy absolutely blows it out of the water. He posted it to Reddit with the caption:
I take this train everyday to come home from work. When ever he is around I end up in the station hanging out and just listening for hours. I just found him on youtube and i wanted to share.
The video not only caught the attention of Redditors (it's at 56.5k upvotes as of now), but of Mike Yung himself. He shared a bit of his incredible story in the comments section of the now viral post.
my name is mike yung and I am from brooklynthank u for supporting me.i have found some people who are helping me put out my original songs and my debut album.i have been in the subway for more than 30 years. im still here.i was signed to rca when i was 15 years old. then i was signed with the help of a grammy winning producer teddy vann to etta jame's last label called t electric. the label went bankrupt. my debut album never came out. and this is where i've called home for the last 40 years of my life. i hope my music gets me out.i hope to do an ask me anything soon and asnwer all your questions.god bless.
Users began linking to his song on music services like iTunes and Spotify, with another user linking to his other performances.