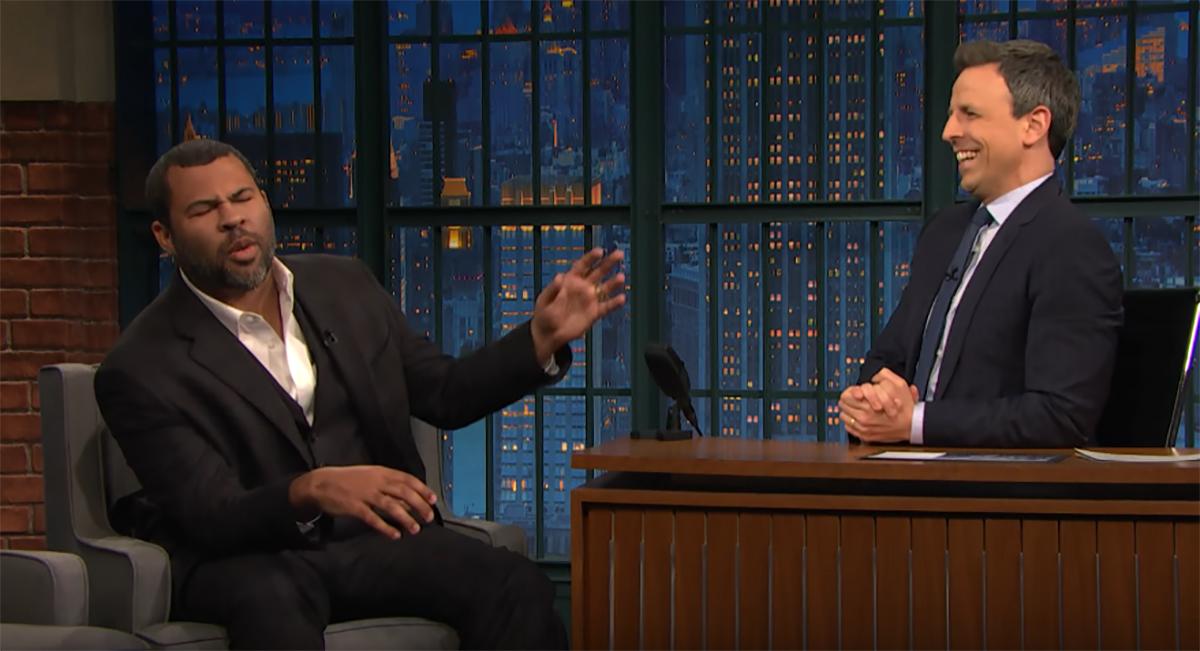 Jordan Peele Revives Obama Impression Because It's Exactly What America Needs To Face Trump
By Mark Pygas
Every day of the past month, I've wondered to myself a question I think has crossed everybody' minds: "Why can't we just have Obama back?" Sure, he served the country well for the past 8 years, and deserves to wear his hat backwards in the British Virgin Islands, but we still daydream about him returning to office.
If, like us, the lack of Obama has you troubled, then we have some good news. On Late Night with Seth Meyers, Jordan Peele decided to revive his retired Obama impression and give us an idea of what the former president might be thinking right now.
Much like a long-lost lover, we really miss hearing Obama's voice.
Jordan Peele, born February 21, 1979, most recently wrote and directed Get Out, a horror movie about racism that became a smash hit and the most profitable film of 2017. The film earned Peele an Oscar win for Best Original Screenplay, as well as a nomination for Best Director. Following the awards, in June 2017, he was invited to join the Academy of Motion Picture Arts and Sciences.
Peele is perhaps best known as the performer who co-created the hit Comedy Central show Key & Peele, which ran from 2012-2015. He is married to Chelsea Peretti.