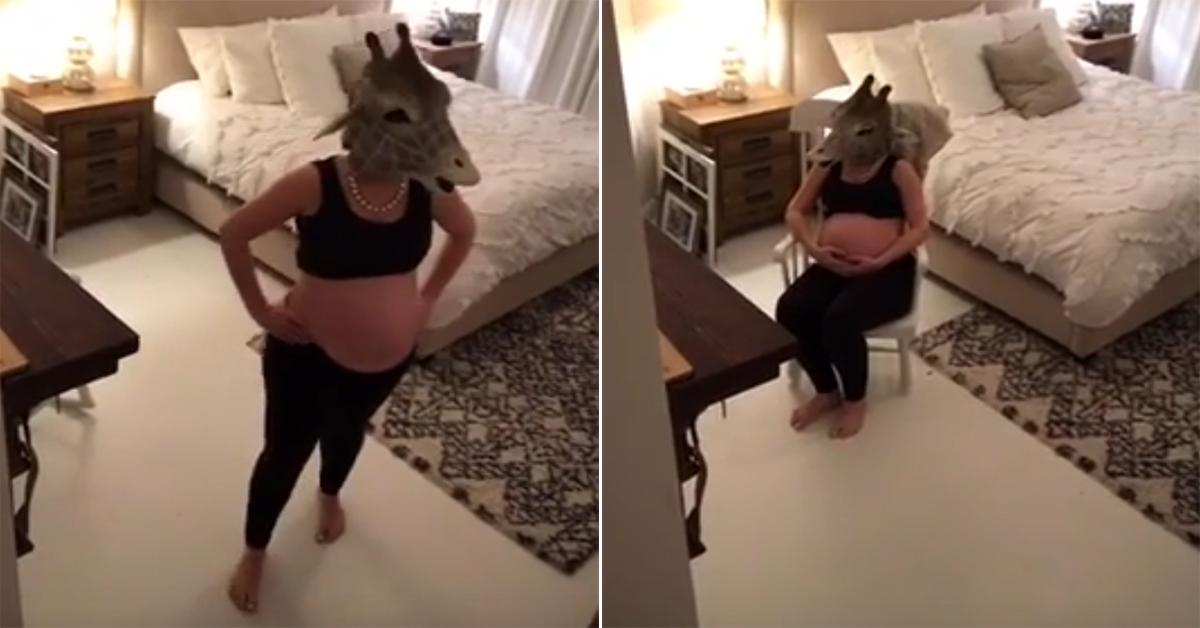 An Expecting Mother Recreated 'Giraffe Watch' On Facebook Live And It's Even Better Than The Original
By Mark Pygas
April the Giraffe has transfixed the internet after holding out on the them for weeks on end. People have been watching a Facebook livestream since mid-February waiting for April to give birth to a calf, and so far, nothing has happened. This anticipation and her refusal to squeeze out her future child has fed into the internet's collective fascination with her reproduction.
Erin Dietrich is 39 weeks pregnant with her fourth child. Wanting to have some fun, she decided to recreate April's birthing process on video and share it with Facebook. As you can imagine it's pretty darn hilarious.
"I have become obsessed with checking on this 'April the Giraffe' live feed all night long seeing if she has had her baby yet," Dietrich told 11 Alive.
Dietrich said in the comments that she ordered the masks after friends made fun of her over her April obsessions:
"All our friends have been making fun of me and my obsession with April so we just thought 'hey we should order a giraffe mask.'"
She explained that she ordered the mask Friday from Amazon and it arrived Sunday. "Clearly we live an exciting life over here in the Dietrich household," she added.
So she decided to parody it in a live stream last night, and people seemed to love the idea. People loved it so much, in fact, it's been viewed over three million times since it was posted on Sunday night.
One commenter wrote:
"OMG...you guys are soo cruel keeping her locked up like this....open the door and let her out! AND where is her water bucket?"
While another added:
"I'm dying. But on a side note I really love your room!!! Errrrrr stall."
Oh, and here's April if you're interested. There's probably not much to see.