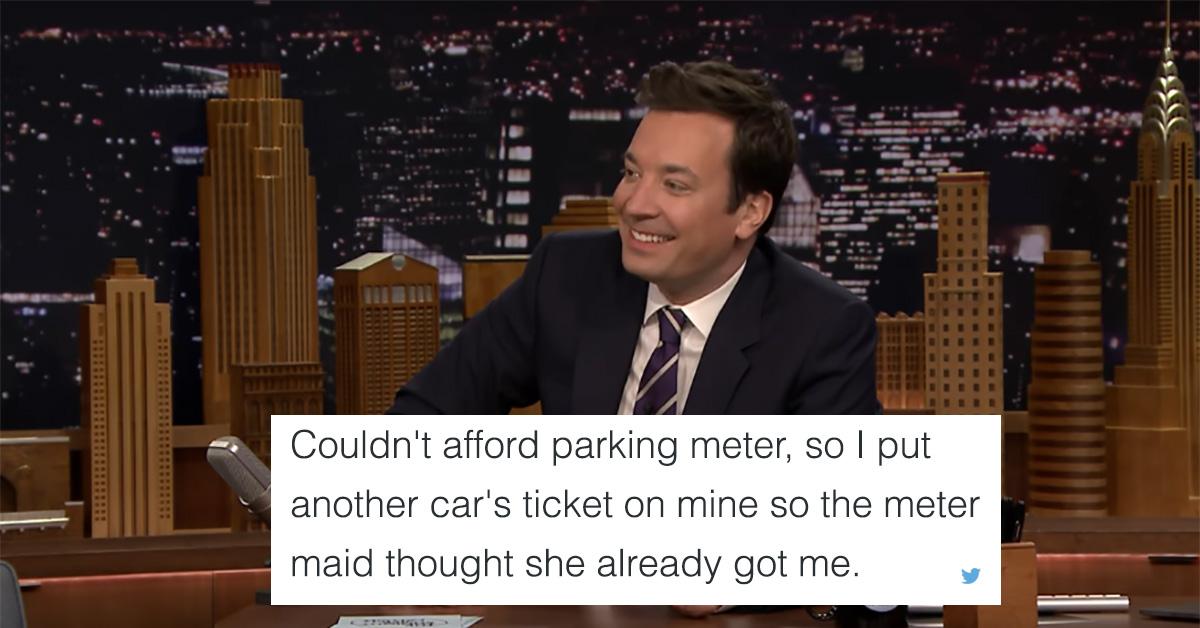 Jimmy Fallon Shared People's Broke Spring Break Stories And They're Too Relatable
By Mark Pygas
All of the movies about spring break have one thing in common — they're totally unrealistic. As anyone who went to college will know, it's very rare for your bank balance to ever be in the positive. So for most, spring break involves squeezing as many people as possible into a single hotel room and watering down the cheapest beer you can find.
Jimmy Fallon recently decided to ask Tonight Show viewers to share their experiences of being broke during spring break using the hashtag #SpringBroke and they're way too relatable...And positively hilarious.
@ChrisPBaconJr: "My car broke down after a party. A man asked if I saw any policemen yet. I said no. He said, good, give me your wallet."
@CharmedYogi: "Couldn't afford parking meter, so I put another car's ticket on my car so the meter maid thought she already got me."
@PamelaRozaHayes: "Drunk friend said she found $100 bill at the bar. It was $1. Asked her what president was on the bill she said George Jefferson."
@BelleofBabble: "Friend got arrested for public drunkenness and kept shouting 'Call Liam! Tell him I've been taken!' as the police led her away."
@mimijoe1: "After I lathered myself with sunscreen, a storm hit the beach and sand blasted me. I looked like a cinnamon donut."
@SomeLonerChick: "My cousin and I wanted to go to an amusement park but had no money so we just put a tarp in the backyard with water."
@KatelynCarter88: "I checked my bank account in college and I had $1.47. I immediately went to 7-11 and bought a slurpee."
@oriche_powers: "My cousin and I wanted to play golf, but had no money. We ended up hitting pinecones with sticks in the backyard."
@TheSeronja: "I'm so broke that Every trip to the toilet with good toilet paper feels like a vacation."
And here are a few of Fallon's favorites...