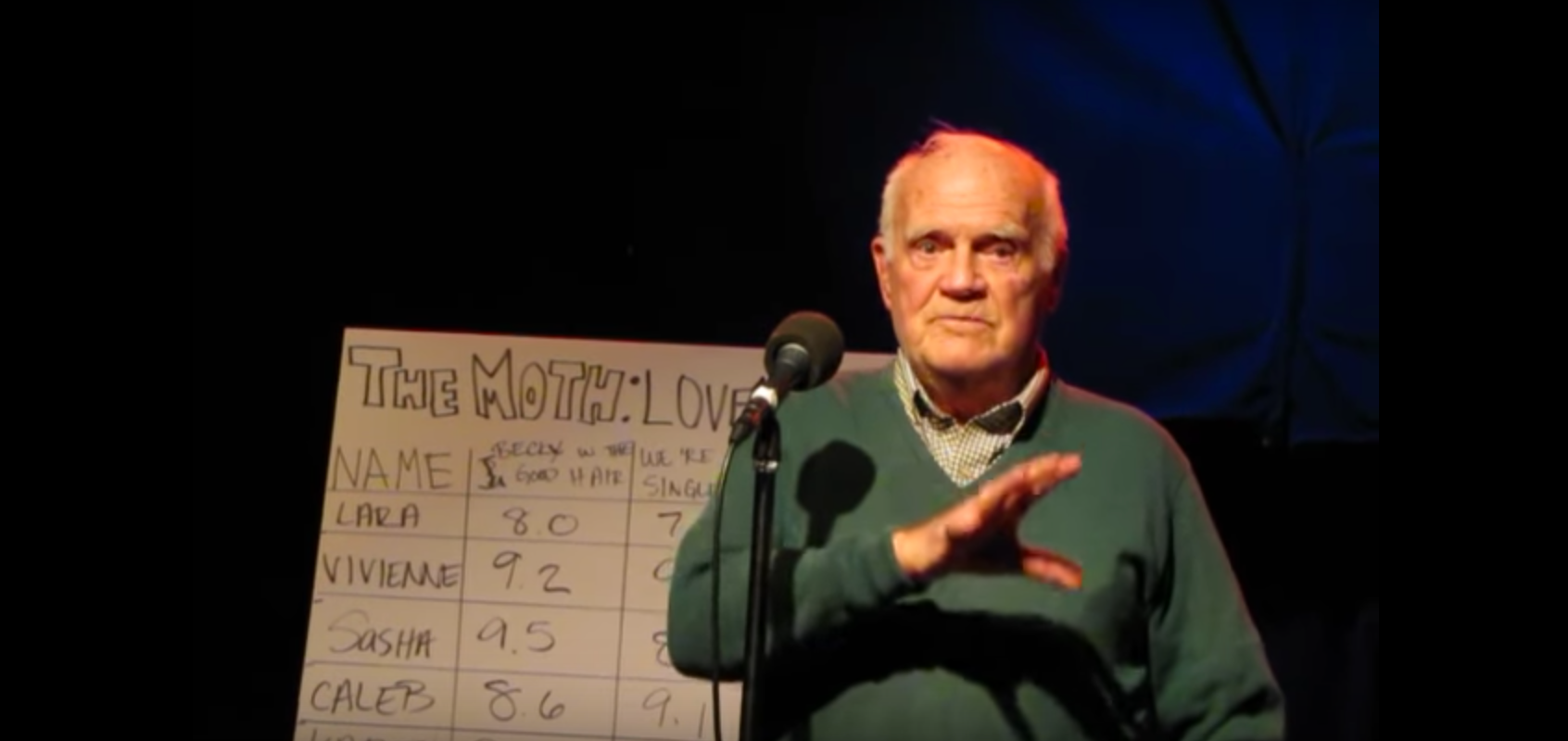 This Grandpa's Story About Valentine's Day During The Great Depression Will Crush You
By Zachary Brenner
I don't know if you've ever been to a story telling show, but they are a lot of fun. People get up and tell a real story about their lives, and we all learn something about our fellow man. I highly recommend going if you ever get the chance.
If you need more convincing, then check out what happened at The Moth in Madison StorySLAM earlier this year. The theme for the night was "Love Hurts" and 93-year-old Tom Sitter got up and told a truly heartbreaking story about Valentine's Day during the Great Depression. He could only afford to give out five Valentine's Day cards. So he gave them to the four prettiest girls in his class, and one girl who he can't remember.
And then... Well, I won't spoil the ending for you.
Yeah, bet you didn't see that ending coming.

It's worth mentioning that the Moth is a competition and Sitter was the first person to ever receive a perfect 10/10 from all the judges. The audience and the Internet seem to agree.
One commenter wrote:
"This is great! I'm putting this on facebook I have lots of friends in Milwaukee and we will find Jimmy and his wheelchair!"
Another user added:
"Thank you so much for sharing this. Your grandpa has a real gift! I couldn't stop laughing through this, and it made me happy to hear that he won this Moth StorySlam. If you get the chance, sit him down with a mic/audio recorder and try to capture more stories like these, I'm sure you'll be happy you have them."
Here's hoping that we get to hear more stories from Mr. Sitter. (And that he one day catches that damn Jimmy Sweeney.)