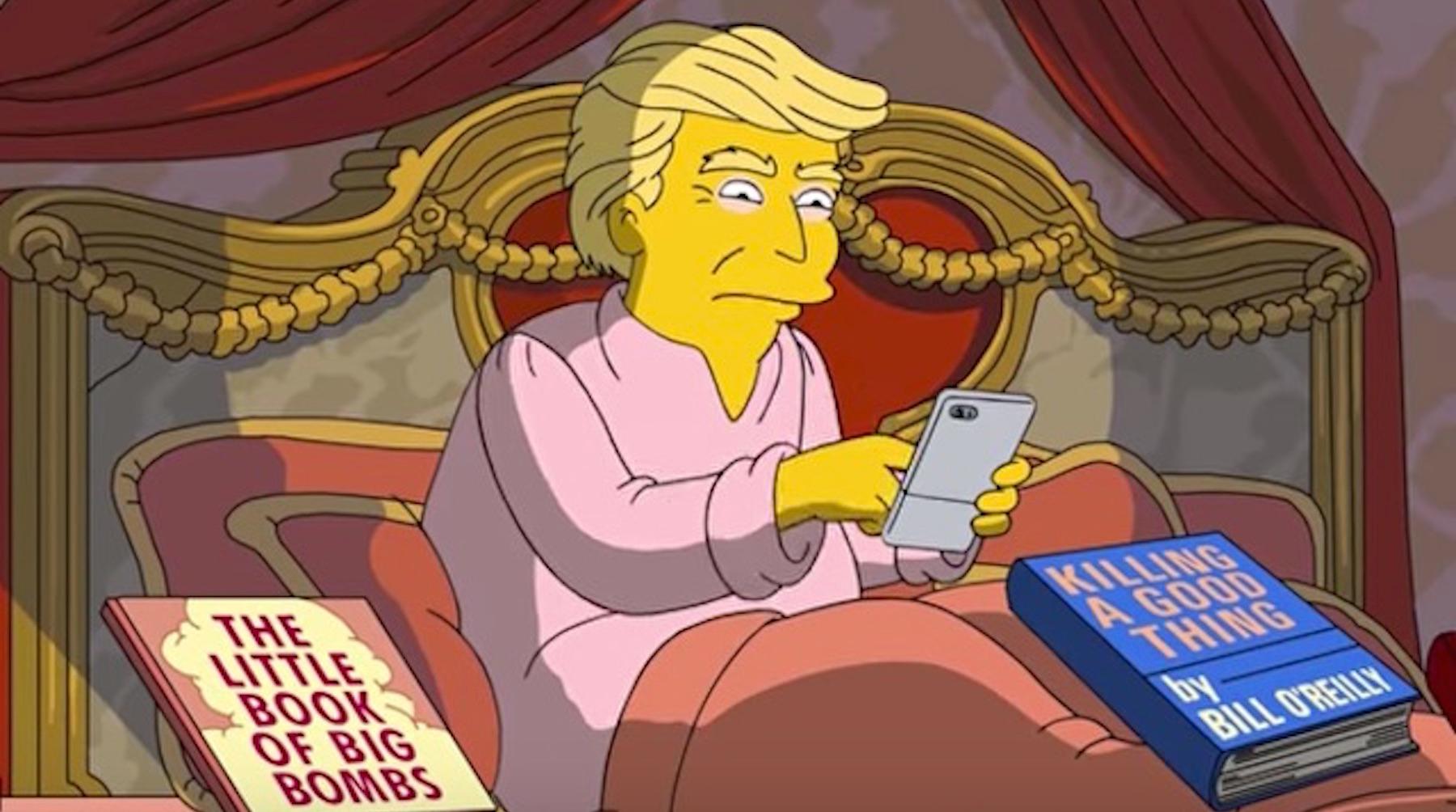 'The Simpsons' Made A Brutal Short About Trump's First 100 Days In Office
By Aimee Lutkin
Donald Trump's first 100 days in office have been a roller coaster of terror and Executive Orders. We've never quite known what we were going to get next from him as his policies have been almost as unpredictable as his Tweets. Though plenty of people have managed to find funny things to say about a situation that's far more baffling than hilarious, no one can produce cutting social commentary like The Simpsons.
On Wednesday, the show shared a 30 second review of Trump's work as a president so far, and it's grim as hell. There's Sean Spicer, who has hung himself in the White House press room with a sign that says "I quit" hanging from his lapel. Kellyanne Conway pops in to say she will not be replacing him: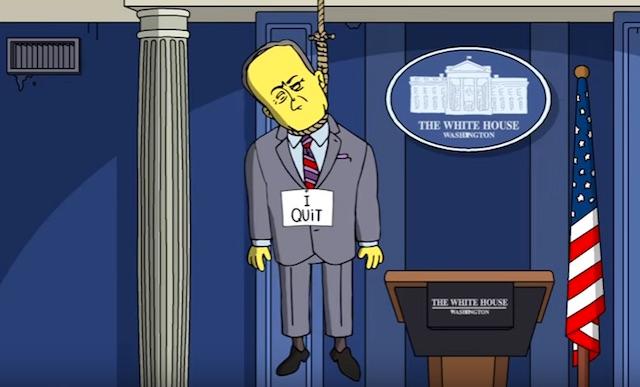 Jared Kushner and Steve Bannon are at each other's throats: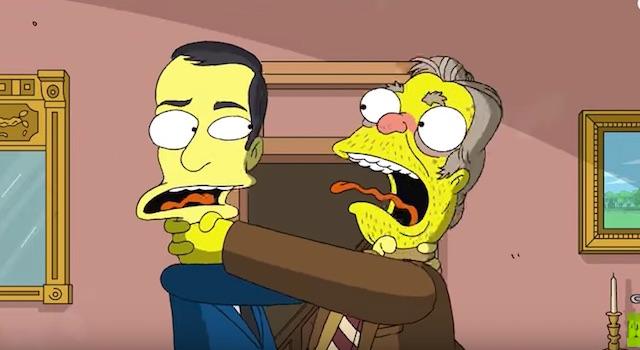 While Trump is in bed with some light reading. In my personal opinion, it seems unlikely that Trump has ever actually read a book, but if he does, then The Little Book of Big Bombs would probably be at the top of the list. Cartoon Trump gives himself a positive review for his first 100 days.
"A hundred days in office, so many accomplishments," he says, adding, "And finally we can shoot hibernating bears. My boys will love that."
His hair is also a small dog, who hopefully fills his bed with poop every night.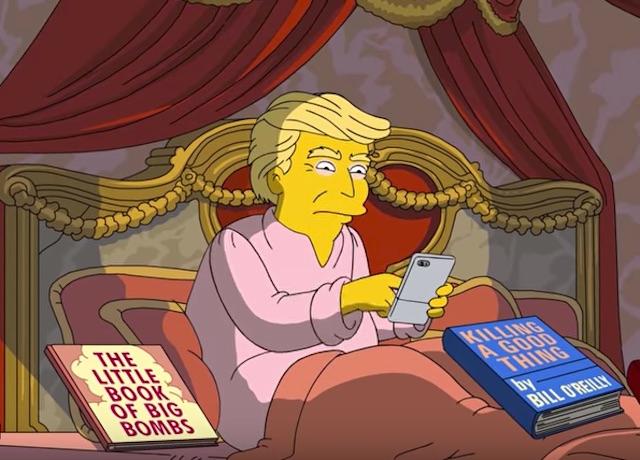 Meanwhile, Ivanka Trump is replacing Ruth Bader Ginsburg on the Supreme Court so she can shill her jewelry line: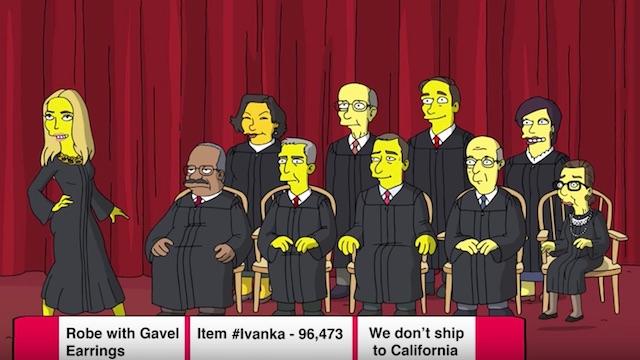 Back on Evergreen Terrace, Marge and Homer are coping as best they can with booze and pills, but sadly, ICE has found grandpa: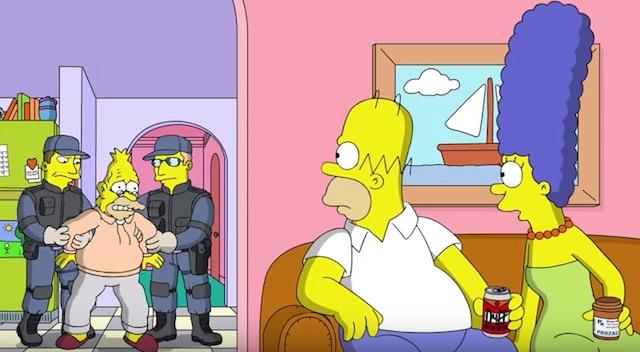 Too dark to laugh at? Check it out and see if you're giggling or crying or some hysterical mix of the two: