Families are a big deal. Everyone wants to feel like they have that support group to fall back on. Maybe that's why everyone loves a good sappy story about one.
Want to have a happy cry instead of a sad cry today? You can't do any better than watching this video of Los Angeles kid Kalani Watson asking his longtime stepfather Brandon Williamson to adopt him for his birthday. Even the stepdad is bawling by the end of it.
Watson had long called Williamson "dad," his mom Porsche Williamson told KTLA, a local news outlet; after all, the married couple had started a relationship when Williamson was just a baby. But in this video, Watson calls upon his stepdad to "stop playing and make it official." And Williamson then opens a box that Watson gave him. Guess what's inside?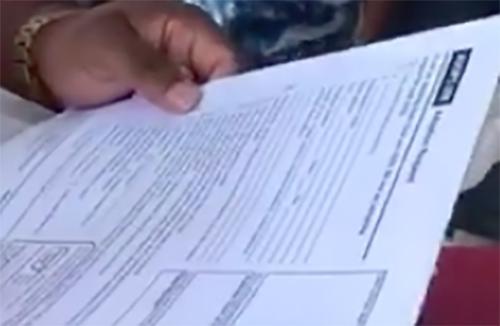 "I can't watch the video," Brandon Williamson said to KTLA. "It still chokes me up."
Porsche said that she began planning the surprise with her son two months prior.
"It felt amazing," she said about finally seeing her son pop the question. "I know what he feels for Brandon, but he don't express it much."
The video has now been viewed 3.5 million times on Facebook, so everyone else is freaking out about it, too. With many people talking about how many times they've watched and shared the video with their families.
I just saw a video of a boy asking his stepdad to adopt him and I'm just a puddle of tears at this point. Life is so great sometimes.

— Realistic Randy (@GayBeePHD) May 12, 2017
That lil boy asking his stepdad to adopt him awrghh just made me teary again 😏 deep meaning. It takes more than biology to be a father.

— pappi (@_Dingz) May 10, 2017
On the plane I watched a video of a boy at his 10th bday party asking his stepdad to "make it official" and adopt him. I started BAWLING

— Morticia Addams (@YettiDS) May 9, 2017
Alright! Who retweeted the boy asking his stepdad to adopt him on the TL?! *wipes tears*

— Quips (@SHSU_KB) May 8, 2017
Kalani, too, said he's overjoyed.
"It felt good to let everything out and tell my dad how I feel about him," Kalani said.
This is a touching story with a great ending. We hope the family treasures it and we're glad we got to share it with them. It's nice to see some positive news in a very negative news cycle for once.