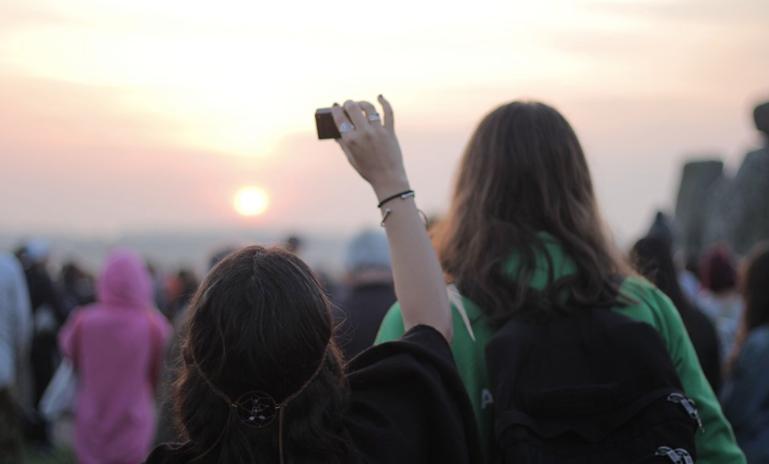 This Timelapse Video Of The Sun Rising Over Stonehenge Today Is Awe-Inspiring
By Jaime Lutz
Today is the summer solstice—the longest day of the year and the first day of summer in the northern hemisphere. In England, 13,000 people marked the occasion by visiting Stonehenge, in one of the rare occasions when the 5,000-year-old monument is open for the public to wander around in.
People started getting to Stonehenge in the darkness of early morning in order to watch the sunrise over Salisbury Plain, just as ancient Britons might have done–while it isn't clear what Stonehenge was used for, many archaeological theories posit that it was a place of celebration for early British people during the solstices. The rock formation is aligned with the rising and setting of the sun during both solstices, as this 30-second video taken by English Heritage, the organization that maintains Stonehenge, shows.
It's sort of chilling to recognize you're looking at a view that people have experienced for thousands of years.
But even people who haven't gotten out to Stonehenge have figured out cool ways to celebrate the longest day of the year, from doing yoga in Times Square (which is, after all, kind of a modern Sttonehenge):
To making witchy crafts out of nature:
And even making a mini-Stonehenge out of library books.
But whatever you do this solstice, make sure you get outside today!
According to English Heritage, Stonehenge is "one of the wonders of the world and the best-known prehistoric monument in Europe. Explore the ancient landscape on foot and step inside the Neolithic Houses to discover the tools and objects of everyday Neolithic life. Visit the world-class exhibition and visitor centre with 250 ancient objects and come face to face with a 5,500 year-old man."
[h/t/ Mashable]