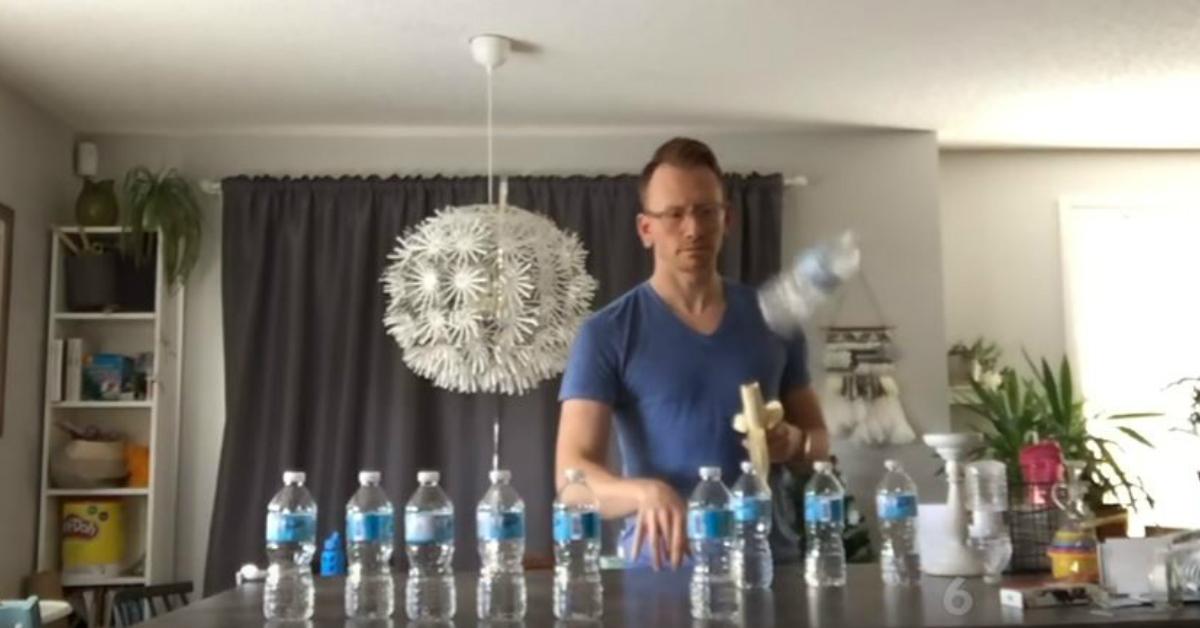 Teacher Bans Bottle Flipping And Then Trolls His Class With Incredible Video
Teacher bans bottle flipping and then shows incredible video
In case you haven't seen the amazing new trend, bottle flipping is now a thing.
It was December 6th, 2016, a day Nathan Marshall's students would never forget. The day the 6th grade teacher would ban bottle flipping for a year.
Article continues below advertisement
The reason for the ban was simple: the kids simply wouldn't stop doing it. That doesn't mean that the teachers at Marshall's school didn't try their best to incorporate bottle flipping into their lesson plans. They looked at the science behind the why-did-this-get-popular phenomenon in math class through motion geometry. Scientific variables were taught via bottle flipping, but Marshall says this still didn't stop the kids from flipping said water bottles at the worst possible moments in class.
So Marshall decided to ban the bottle flipping for good. But to add insult to injury, he decided to film himself performing a variety of seemingly impossible bottle-flipping challenges for a supercut of amazingness that would astound his students and get them jealous of his incredible bottle flipping skills. Or, probably not because, you know, the bottle flipping fad is kinda over.
Article continues below advertisement
He then debuted the video to his students at the end of the year, much to their amazement and disbelief.
Article continues below advertisement
On the uploaded YouTube link, Marshall answered a few common questions people had about his amazing video, one being that bottle-flipping hysteria would have surely died down by the time he'd uploaded it, something he was entirely aware of.
Because it was funnier to release it when it wasn't. Most of the clips were filmed between Christmas break and January, so I've been sitting on the footage for a while. As a teacher working with students who jump on countless trends that rise and fall throughout the year, irrelevance became part of the joke.
Article continues below advertisement
As for why they didn't include the reactions of his students to seeing the video? It was to protect their identities and because the YouTube comments section features the dregs of society, usually.
Article continues below advertisement
Privacy protection, and because the comments section is rarely a kind place.
Even if the bottle-flipping fad is over, it doesn't change the fact that this teacher is damn good at it. And pretty hilarious, to boot.