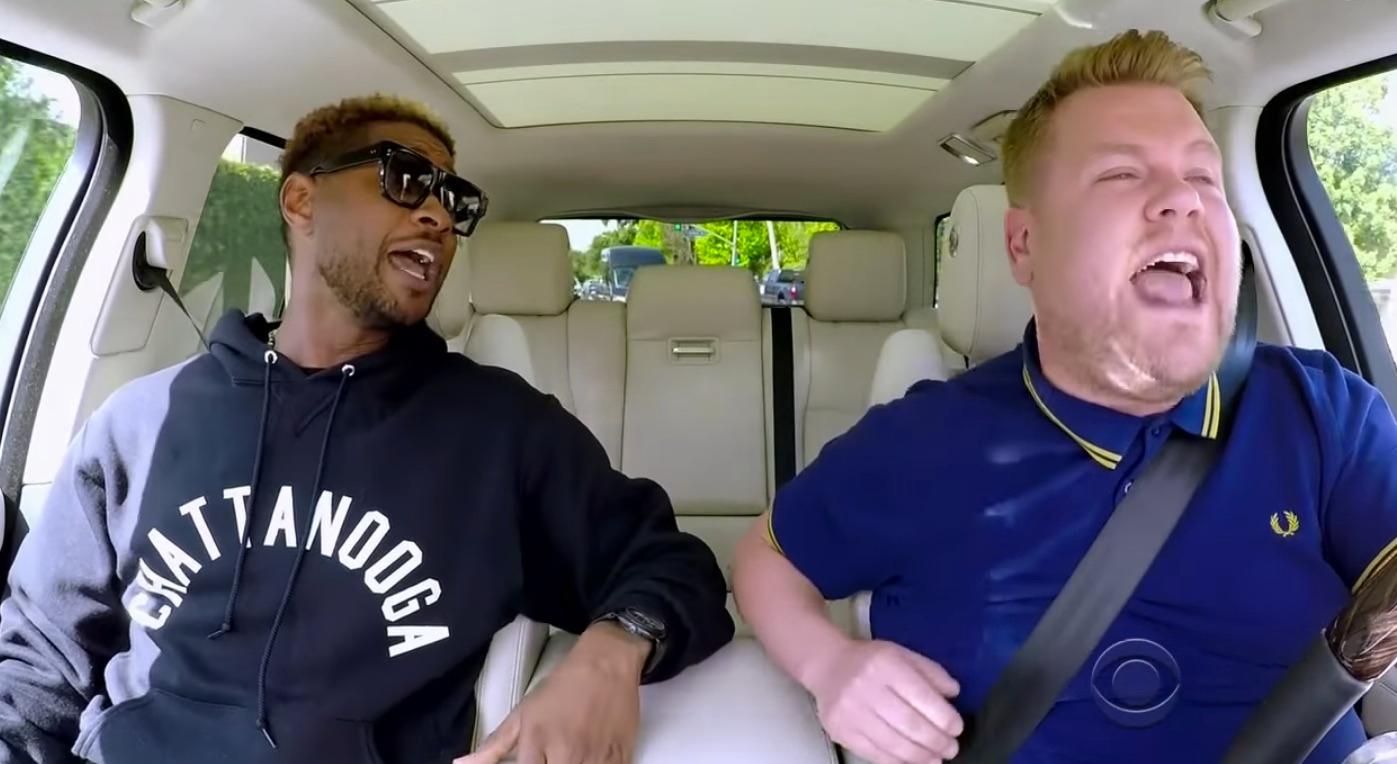 Usher's Carpool Karaoke Session With James Corden Is Too Hilarious
By Mustafa Gatollari
If there's one R&B star with an enviable career, it's Usher. You know Usher? Lyrical genius, master dancer, lifelong heart throb, and underrated businessman? That's the one. If you know Usher, then you must know that the man has been crushing it since the '90s. Every album he releases or musical venture he touches turns to gold (ahem, Justin Bieber anyone? That's right — he helped bring Justin Bieber into the public eye, and we know what you're thinking: We don't know if we should thank him or curse him for it).
Regardless of his Bieber responsibility, there are a lot of things one can attribute to Usher's success. His dope sense of style. His dance moves. His amazing voice. The fact that he took a kind of lame stage name and managed to make it cool.
It also turns out he's pretty darn funny too, which we found out on James Corden's latest "Carpool Karaoke" session with the artist. "Carpool Karaoke" is one of our favorite late night segments for a couple of reasons; first of all, it shows James Corden living our dream of doing a sing-along with our favorite artists to their own songs; it also lets us relieve these musicians' entire discography, including some forgotten gems from way, way back in the day. But what really makes it superior to some many other interviews is that it really gives the stars a chance to show off their personalities — and Usher's certainly shone through.
In the video, Usher shows Corden how properly stroll up into the club.
Which he wasn't quite getting.
They also showed their kinder side and helped a gentleman push a stalled car into second gear.
Overall, it was pretty awesome.
Why is this series the best? Seriously?