Will Smith And James Corden Sang 'Gettin' Jiggy Wit It' With A Marching Band
The Carpool Karaoke episode that everyone's been waiting for. Let's be real though, Wild Wild West is the track to jam out to.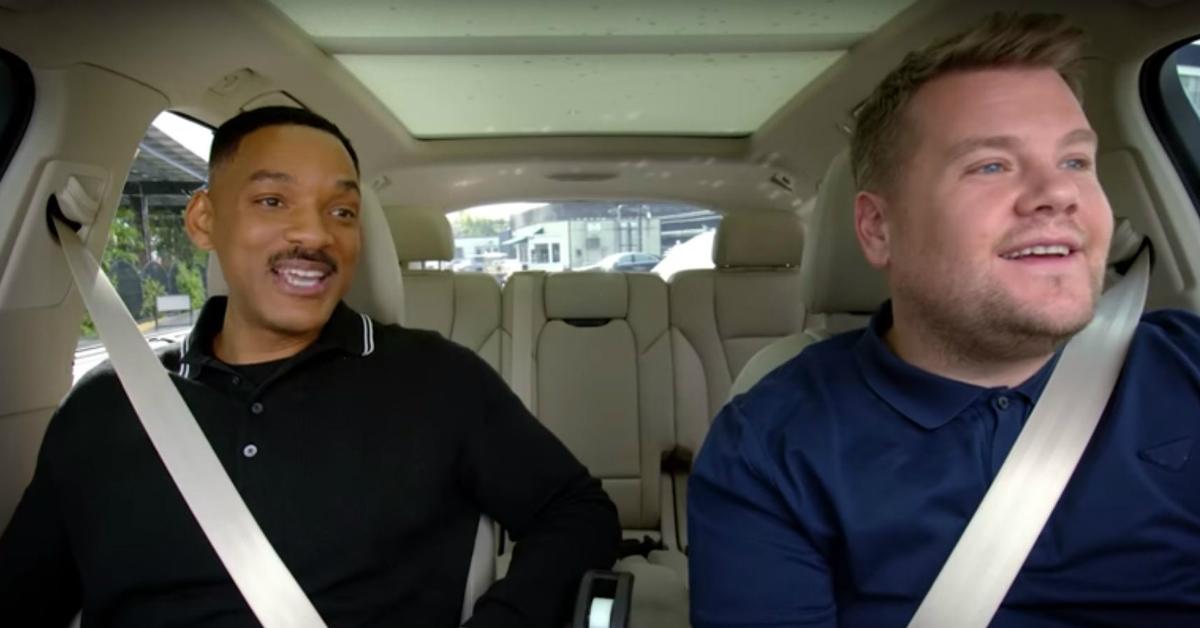 Well, it's about time. It happened people. The greatest sketch to have ever come out of late-night television, aside from Conan O'Brien's stereotypes on dirt bikes, is Carpool Karaoke. It's so good that people have been clamoring for it to stop just being a sketch and turned into a full-blown TV show.
Article continues below advertisement
I, myself, have been one of those people who've been saying for the longest time that James Corden's most excellent 'Carpool Karaoke' sketch on his late night show should become a standalone program, and it looks like the English comedian finally went and did it.
Corden's partnered up with Apple Music to deliver the first season of 'Carpool Karaoke,' which is a full 16 episodes of Corden driving around with famous musicians in his SUV, singing their most memorable tracks. Corden's first guest? Big Will himself.
Article continues below advertisement
The first six minutes of the new season are up online and it starts out with a bang. Will and Corden, in the middle of tandem rapping 'Getting Jiggy Wit It,' are greeted by a marching band on both sides of the road. Amazing? Yes, we know.
Article continues below advertisement
The teaser also gives a sneak peak into what viewers can expect in the next 16 episodes: Game of Thrones stars Maisie Williams and Sophie Turner, along with Gwyneth Paltrow, Billy Eichner, Shaq, and John Cena. Sometimes Corden isn't even in the car and other people are taking carpool duties.
Article continues below advertisement
Yes, I know. This is going to be incredible. Who are some stars that you want to see on the show? Although I have to admit, it's pretty much impossible to top the star that started it all: Mr. George Michael himself.
That doesn't mean we can't enjoy other episodes, but man, how great would it have been if that dude was still there and we got to hear him belt out Freedom 90 with Corden in tow?