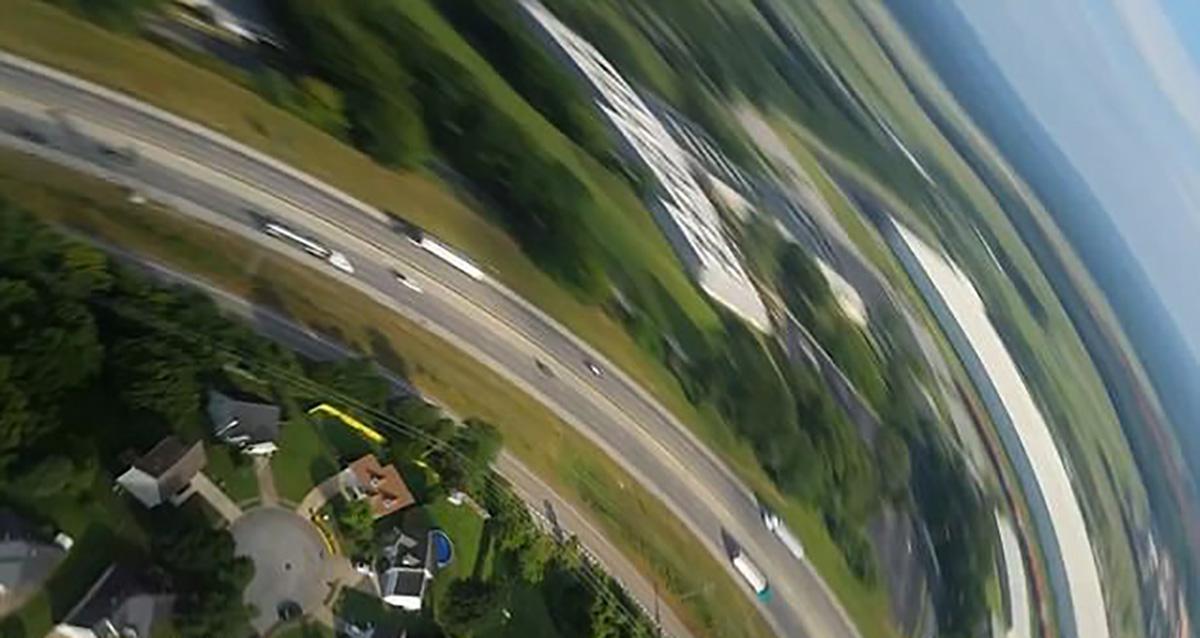 Someone Dropped Their Phone From A Plane And It Survived To Record It All
By Mark Pygas
It seems like these days, most phones crack from even the smallest fall. Well, not the Samsung Galaxy 5S apparently. Robert Ryan of Nashville, Tennessee, recently took to YouTube and Reddit to share a video from his uncle's phone. Ryan claims that his uncle, Blake Henderson, a hobbyist pilot, was attempting to record the view from his window when it dropped.
This is what happened next. If you were ever wondering what it's like to fall out of an airplane and then crash into a random person's backyard, then here you go. Enjoy.
"His phone was sucked out of the craft on accident and dropped around 1,000 ft into a very nice families [sic] yard," Ryan explained on YouTube. The plane was traveling at around 1,000 ft when it was sucked out of the window after turbulence.
Some time later, a man found it while trimming his hedges, and a lot of confusion ensued. The family who found the phone on soil in their yard returned it to the cellular company, who in turn, returned it to Henderson, according to the Daily Mail.
If only all phones could survive something like this... or being gently tossed onto the bed, at the very least. Gorilla Glass nine hundred my butt, I don't think the number added at the end of the Gorilla Glass really means anything because no matter what my cell phone screens still break with the same amount of minute force as they have in the past. There's literally no noticeable difference in the durability levels in any of the different Gorilla Glass phones I've had over the fast few years. I'm not saying scientifically or anything, I'm just talking about my own perception. If this guy's cell phone crashing is any indication, I would say there are cell phone gods out there who decide their fate. Only reasonable explanation if you ask me.