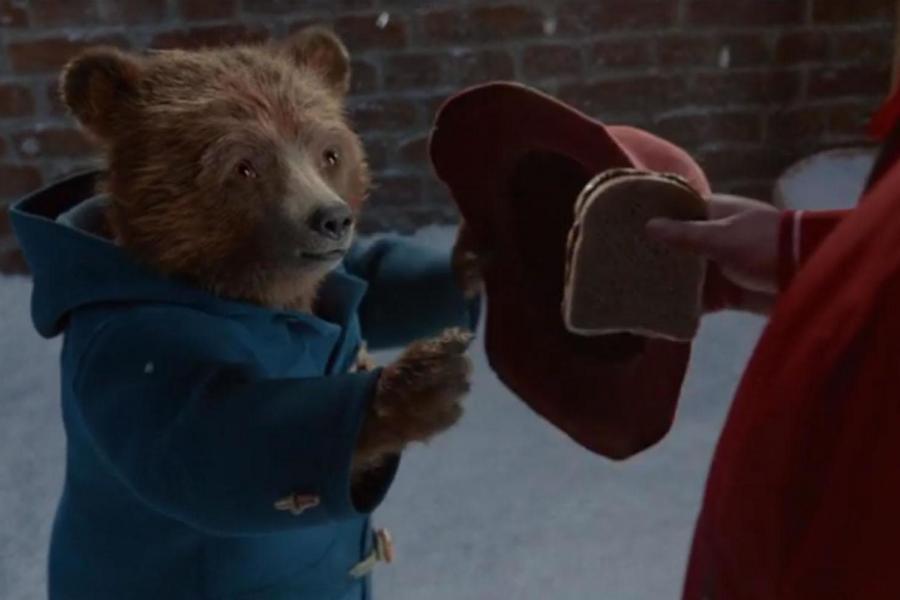 Twitter Users Are Mishearing Something Very NSFW In New Paddington Bear Commercial
By Mustafa Gatollari

Updated
OK, I want you to watch this adorable Paddington Bear ad with the sound on and tell me what you hear. Listen really carefully. We won't tell you where but just see if you can catch the part that has the entire Internet convinced they've heard something very different.
UK retailer, M&S has a long line of adorable Christmas advertisements, this one features everyone's favorite children's book protagonist Paddington bear, who mistakes a burglar for Santa Claus and then goes around town giving away his "gifts." Then the burglar hugs the bear and, if you ask me, says, "F*** you little bear." Watch it again you can sort of hear it. Everyone on social media is confused cause they seemed to have heard the same thing.
Which is understandable and makes total sense because he just got all of his loot stolen from a magically adorable tiny bear. You'd still want to hug the little guy if you saw him in real life, but he just went and undid all of your thievery, so you'll harbor some resentment as a result, right? Probably.
And if you swear up and down (like me) that the burglar cursed at the bear, then you're not alone.
And although I still maintain I heard what I heard, there are some people who just enjoyed the advertisement for the cute, heartwarming short film that it is.
But c'mon guys, he's totally saying "f*** you, little bear."
Here's the commercial in its entirety, in case you want to get in the Christmas spirit before Thanksgiving's even here.