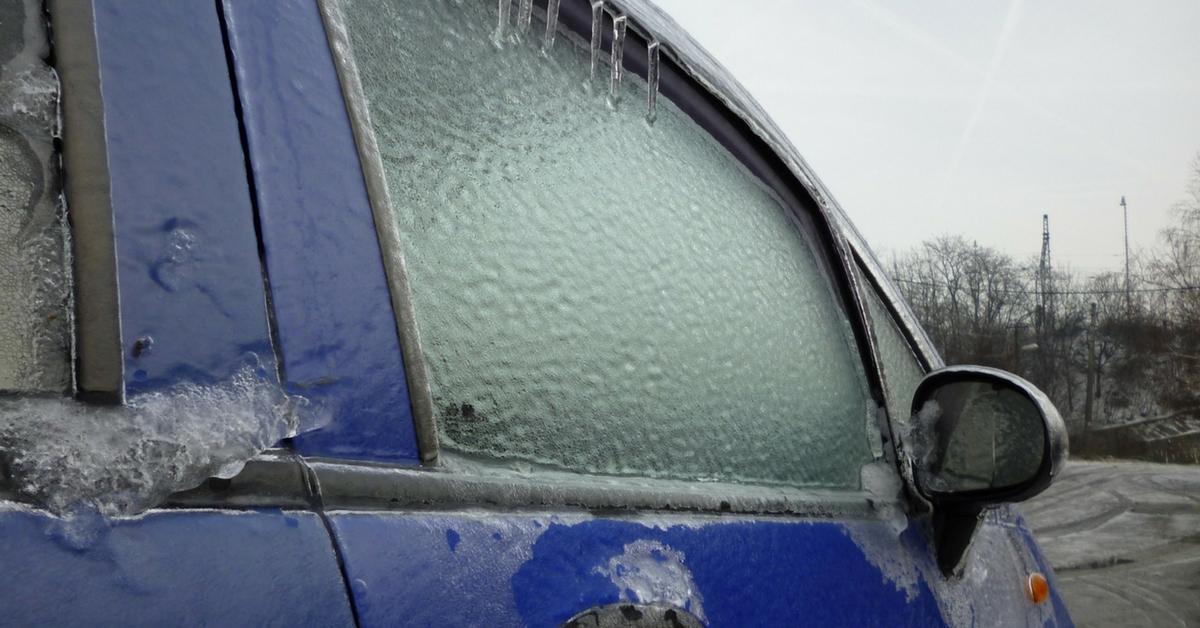 Weatherman's Easy Life Hack For Defrosting Your Car Windows Re-Emerges Online
One of the worst parts of the winter season is dreading the cold, icey windows you have to wake up to defrost. Nothing sucks more than waking up Monday morning after a long relaxing weekend where you actually didn't get enough sleep, to realize it's cold outside and your windows are probably frosted over. A lot of people probably have resorted to having automatic starters to warm up their car, but not only is that worse for the environment, it's actually pretty expensive. So we begrudgingly get up and spend the extra 15 mins in the cold defrosting those suckers.
Needless to say many of us wish there was a much better way. Luckily for us there's something so easy we're kicking ourselves for not trying sooner.
A Tennessee weatherman has become an internet hero with his foolproof method for melting winter frost from your car windows. WATE 6 News' Ken Weathers (yup, that's his name!) has concocted a solution that will get rid of frost and ice in an instant.
Weathers made a step-by-step video tutorial:
Article continues below advertisement
Are you taking notes? Cause thise is game changing.
Article continues below advertisement
Because winter is almost upon us...
Article continues below advertisement
The 2016 video has been viewed more than six million times, and the simple life hack even made it to the popular website TipHero. According to Weathers, all you need is two parts rubbing alcohol and one part water mixed in a spray bottle. MAGIC! Never spend your morning scrapping ice off your windows again. Suddenly Monday morning doesn't seem so bad, right?
Got your rubbing alcohol handy?
Article continues below advertisement
Thanks again for the timely reminder, Ken! Now kick that ice to the curb and be careful out there, people. Let us know if you tried it out and how long it took.