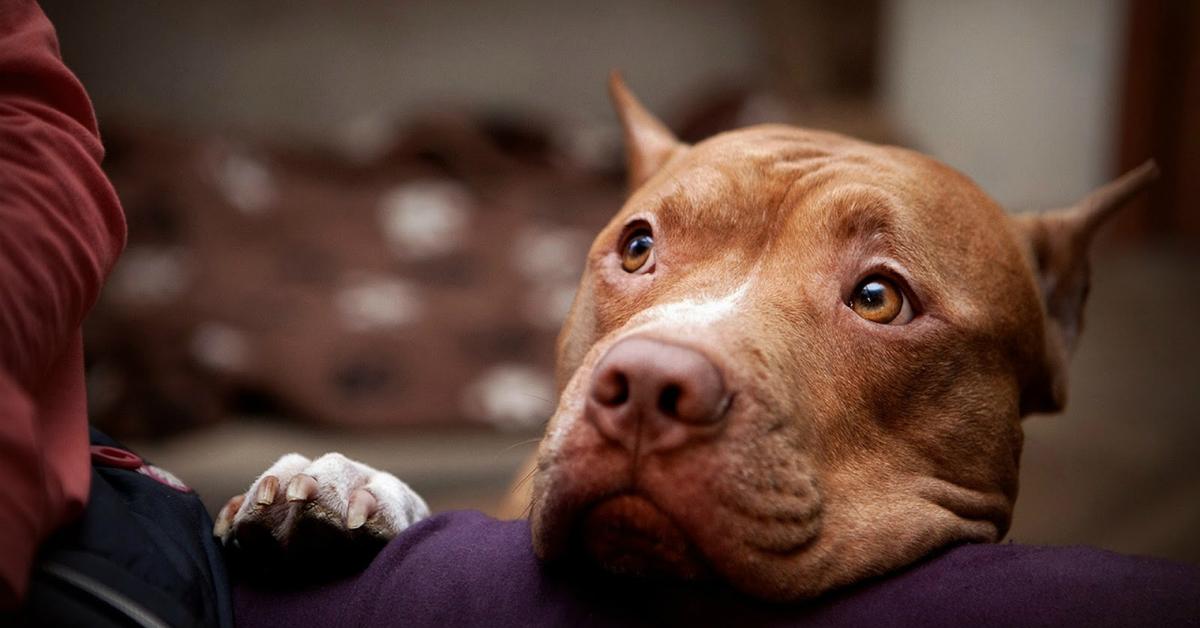 This Pit Bull Will Be Spared Euthanasia After Cops Discovered He Tried To Rescue Two Children
Some animals just get a bad rap. Like rats. They're always going to be associated with the bubonic plague and disease. But not all rats are gross and as the villain from Inglorious Basterds points out, they're no filthier than a squirrel, but we just hate them.
Article continues below advertisement
Pit Bulls get a bad rap too: they're viewed as these ultra-violent monsters capable of tearing your face off at any given moment. Unfortunately, their biological traits make them a favorite for dog-fighters. Pits have ridiculously thick necks and stocky muscular builds that allegedly lend themselves perfectly to fighting.
Article continues below advertisement
Something that Buddy the Pit Bull pretty much confirmed when he attempted to save a 5 and 9 year-old from their mother who tried drowning them.
The woman allegedly succeeded in killing her 5-year-old, however, her older son managed to escape. Original reports said that Buddy "mauled" the young boy but he was, in fact, attempting to rescue him.
There was initial fear that Buddy would be put down after being taken in by the Murray River Council. That's when an online petition was started to save the pup's life.
Buddy's owners pleaded to for signatures to keep their pupper safe after it was discovered their dog was attempting to rescue the children.
Article continues below advertisement
They managed to amass of 50,000 signatures and couldn't be happier to have their doggy home safe and sound.
"I just want to tell everyone that our boy buddy is coming home. He has a few things to get into place before he comes home but the main thing is he is coming home," one of his owners wrote in the petition.
The 27-year-old mother of the boys says she doesn't know what happened to her kids.
Her lawyer, Peter Hebbard, said in an interview with The Herald Sun that she would "never hurt [her] children." Allegedly, she has a history of mental illness.