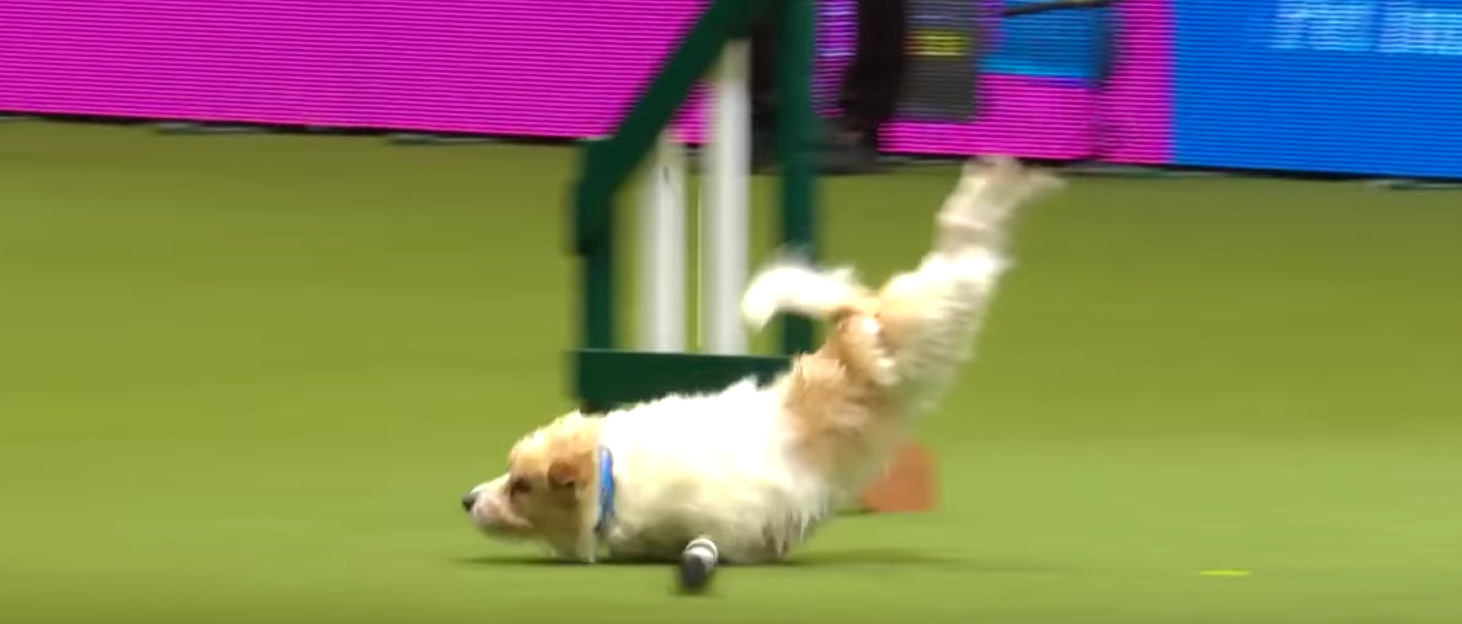 This Rescue Pup Faceplanted During A Dog Show And We Couldn't Love Him More
By Zachary Brenner
Crufts is one of the oldest and largest dog shows in the world. It first started in 1891 and has been going strong ever since. In their own words,
Crufts is ultimately a celebration of all dogs. It celebrates working dogs, which are fit and healthy enough to perform the jobs for which they were originally bred, such as those in the Gamekeeper classes or which line up for the Police Dog Team Operational and Humanitarian Action of the Year award, and it hails hero dogs through the Friends for Life competition. Rescue dogs are celebrated in the rescue dog agility competition and the speed and agility of dogs is celebrated in the ever popular competitions of Flyball and Heelwork to Music.
And it is that rescue dog agility competition that bring us here today.

One of the competitors this year was a rescue five-year-old Jack Russel named Olly, and, well he didn't do such a great job.
Needless, to say Olly didn't win. But at least he had a lot of fun competing and that is, after all, the most important part.
Despite the loss, his owner is still incredibly proud of him.
She's certainly right that Olly has gained some new fans. Here's what people are saying.
This dog was one of this years highlights. :D ♥
It's so enjoyable to look at a dog having so much fun :)
Dog was like "damn fucked up. Oh well let's have fun then" XD
I need this dog!! 😂
Yesss, that was absolutely wonderful! Thank you Ollie you totally made my day!😁
Better luck next year, Olly. We'll all be rooting for you.