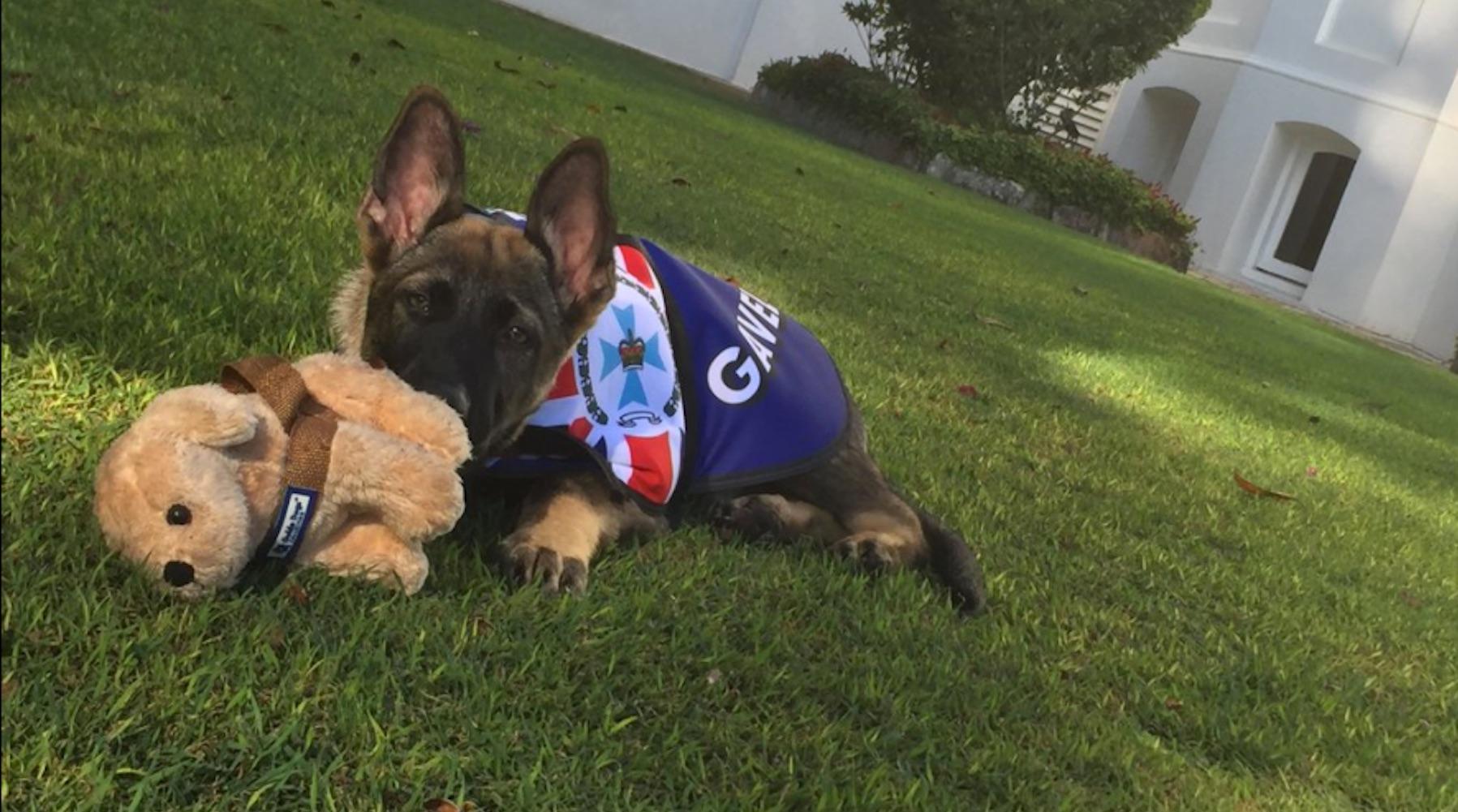 This Dog Was So Bad At Police Training They Had To Find Him A New Job
Gavel the Australian police dog recruit was introduced to much fanfare in April of 2016. German shepherds are a breed generally known for making good officers, being disciplined, strong, and sensitive. According to the Brisbane Times, for the duration of his training, Gavel was housed at Fernberg, the official residence of the Governor of Queensland, Paul de Jersey, in Brisbane.
Not sure why government officials are tasked with fostering service animals, but who wouldn't want this adorable dog in the house:
Article continues below advertisement
For months, the Queensland Governor's official Twitter account tweeted adorable pics of Gavel making himself at home, and hobnobbing with his future coworkers as he underwent training:
Article continues below advertisement
You might notice a trend in these tweets: everyone is in love with Gavel.
Article continues below advertisement
And Gavel's trainers began to realize he may not have what it takes to be a police dog, because he was too busy winning hearts:
Article continues below advertisement
Article continues below advertisement
And it seemed like the Governor was getting pretty attached, too:
Article continues below advertisement
In February, it was decided that Gavel was simply too "social" to do the job on the frontline. The trainers are blaming it on Gavel's nature, but let's be real, these pics tell quite a different story. This dog was spoiled to death! But there's nothing wrong with that.
And now he's been named named Queensland's first official vice-regal dog. Gavel's duties now include greeting tour groups and accompanying Governor and Mrs de Jersey on formal occasions. For those special events he wear a coat with the Governor's Personal Standard, the St Edward's Crown and the brolga printed on it, the official bird emblem of Queensland.
A spokesman for the governor told the Brisbane Times that it's not all petting and looking adorable. "Gavel on occasions sits in on briefings with the Governor," he said. "Gavel has also demonstrated his capacity to uphold the ceremonial importance of his role at State of Origin time."
What's important is that gavel found his true calling.