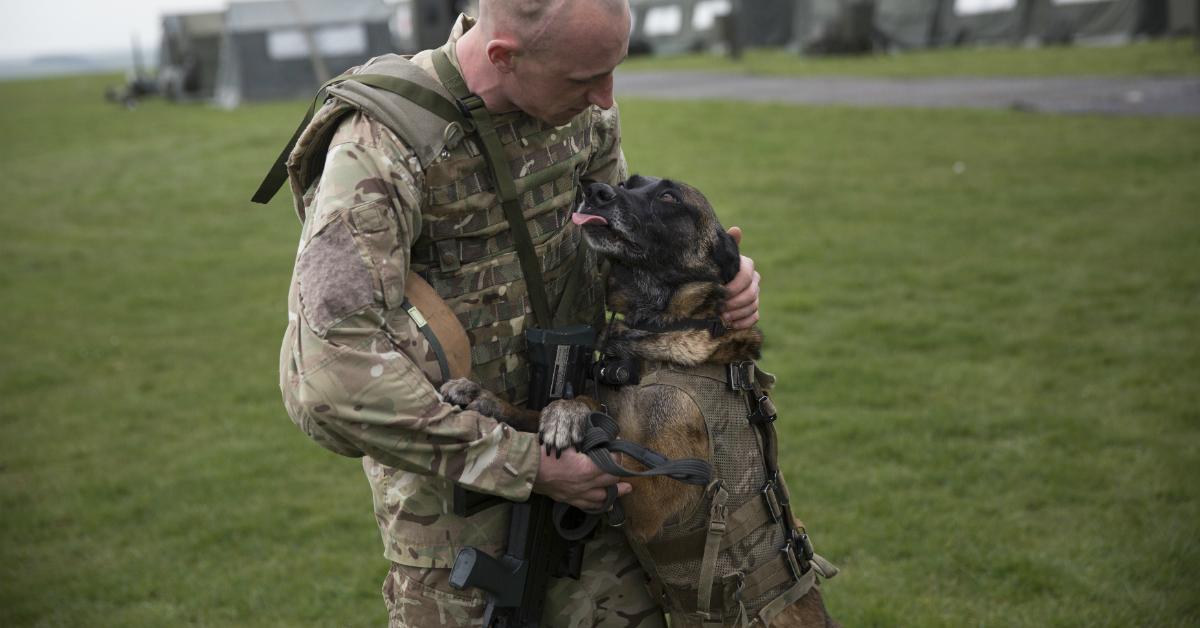 Hero Dog Veterans Were Saved From Being Put Down Thanks To Government Intervention
By Mustafa Gatollari
Kevin and Dazz were German Shepherds who served their country in Afghanistan.
They successfully completed their tour and were brought back to the UK to try and readjust to civilian life.
But like many soldiers, Kevin and Dazz found reacclimating to society after fighting for their lives every day difficult. It's also no secret that dogs suffer from PTSD as badly as humans do.
Kevin and Dazz couldn't find new homes because they still retained some of their aggression from their past military training.
With no one to adopt them, things weren't looking good for the two pups - they were ultimately going to be put down.
Outrage was sparked on social media over the news and understandably so. These two guys were soldiers and were conditioned to be fighters and once they were brought back to society, they were about to be killed because they became what their government needed them to be?
British publication, The Sun, featured a story about the two canine soldiers, urging people to call for their rescue.
People quickly rallied behind the cause.
And it wasn't long before British politician Gavin Williamson from the country's conservative party stepped forth to intervene on the dogs' behalf for a stay of execution.
And the puppers were ultimately rescued from being killed.
Sir Alan Duncan, a member of Parliament tweeted about how happy he was Kevin and Dazz were being treated as proper members of the country's military family.
Williamson posed with a story about the dogs like he was about to drop the hottest record of 2017.
Which people found a bit befuddling.
At the end of the day though, for all the craziness, two dogs who didn't deserve to die were saved.
And that's always a good thing.