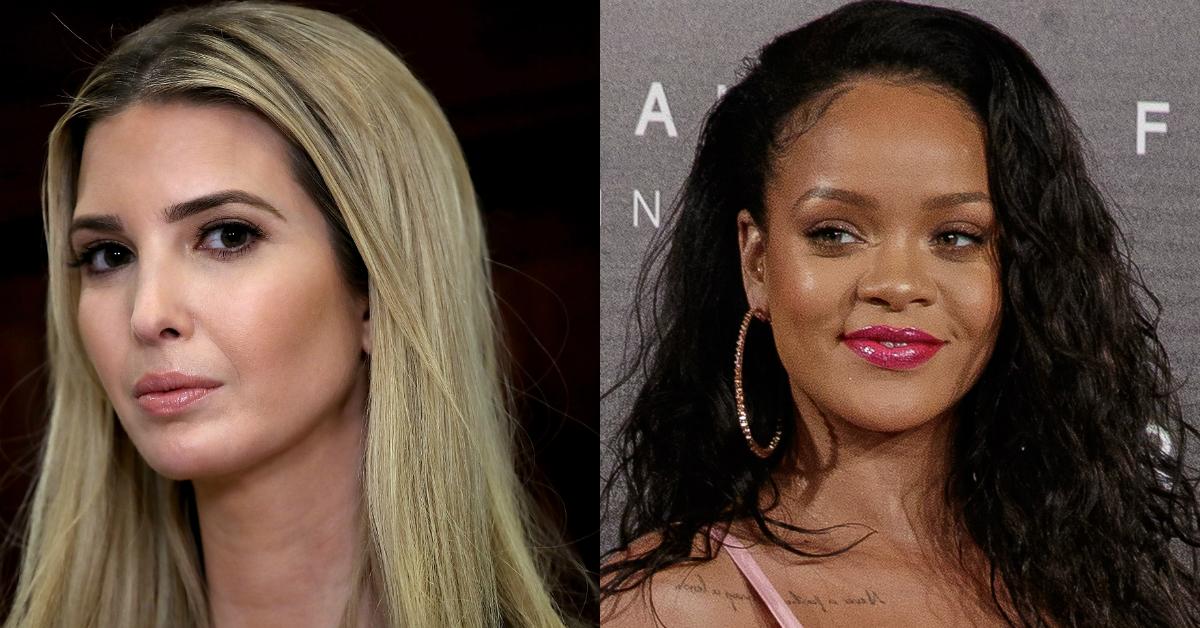 Ivanka Trump Just Followed Rihanna On Twitter — And Her Fans Are Not Having It
By Mustafa Gatollari
She was recently called a hypocrite for praising US workers as being "the best", while using foreign workers to produce her goods. She also gave a talk about female empowerment in India, while employing factories that violated human rights of workers.
Then there's the whole messy business of the Trump name being tied to White Supremacy, something that doesn't sit well with a lot of Americans. Which could explain why Ivanka is trying her best to show she is "cool" on social media by following some relevant pop culture icons, like Rihanna for example, to boost her appeal.
Which is probably why a lot of Rihanna's fans are upset that Ivanka Trump started following the pop star on Twitter. And yes, it took Ivanka until the year 2017 to follow the "Umbrella" singer on the social media platform, but we digress. Better late than never right?
Rihanna's been pretty vocal about her distaste of Donald Trump and his policies.
Back in January of 2017 when Trump implemented the unconstitutional travel ban, Rihanna was pretty vocal about how she felt regarding the ruling.
Then there was the singer's criticism of how Trump handled the crisis in Puerto Rico.
So people are really flustered as to why Ivanka would elect to follow BadGirlRiRi.
People are waiting in anticipation to see how she's going to react to her new follower.
They're hoping it's along the lines of this:
How do you think Rihanna will react? Is this a huge media opportunity the singer won't be able to pass up?
Or should be drop the ban hammer?