These Fan Tattoos Will Inspire You To Rewatch 'Lost' This Summer
Take a look at some of the best tattoos inspired by the ABC series 'Lost.'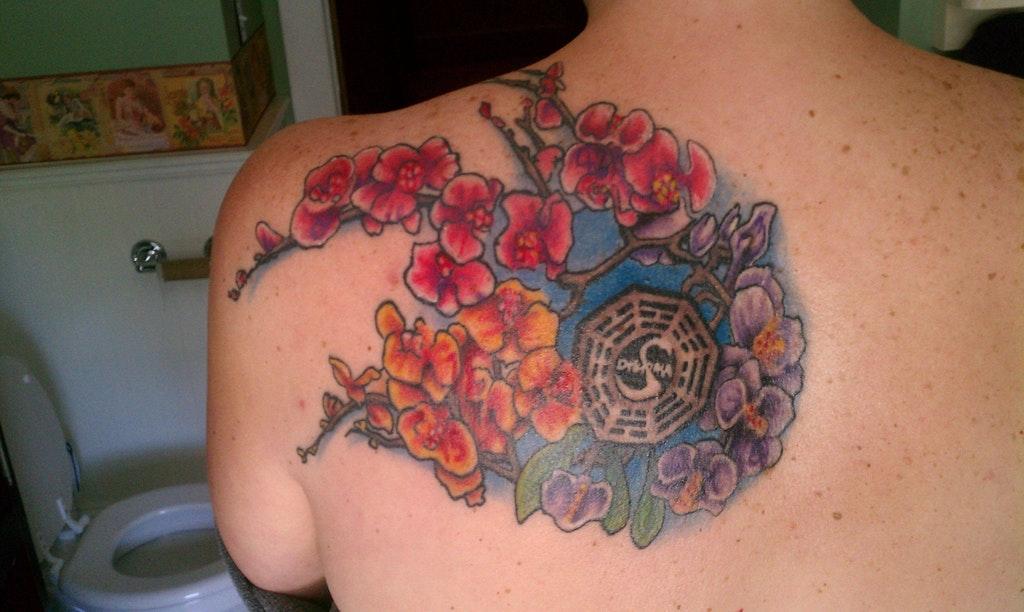 Eight years after the series finale of Lost, fans are still obsessed with the ABC series. While some stick to rewatching their favorite episodes or defending the show's very divisive finale for the hundredth time, others take their fandom to a very permanent level. And by permanent, we mean getting a Lost-inspired tattoo that will definitely start a conversation at any party. Fans have taken to social media platforms such as reddit and Twitter to show off their ink and explain why they felt compelled to take recurring symbols — or that now-iconic number sequence 4, 8, 15, 16, 23, 42 — from the drama and brand themselves Lost loyalists for life.
Over the course of the show's 118 episodes, there has been plenty of tattoo inspiration to prove yourself to be a self-proclaimed member of Dharma. Others chose to pay a more subtle homage to Jack, Kate, Sawyer, John, and the rest of the Flight 370 survivors with their tats (Roman numerals) while some went the comedic route — Hurley's hot pocket, anyone?
Keep scrolling below for some of the best Lost-inspired tattoos shared by fans of the series:
Article continues below advertisement
1. The Orchid
This fan decided to get a tattoo after watching Lost for the third or fourth time. As to why he chose The Orchid design, he wrote, "Season 5 has always been my favorite with all the time travel stuff/ dharma arc so it only made sense to get the station that set that all into motion."
2. Ab Aeterno
This fan did admit it took a while to come up with the idea behind the tattoo — but it was worth the wait. "I wanted something that included the island and the smoke, as well as a few of my other favorite parts of the show," they wrote. "I'm a fan of the traditional style tattoo so I looked through countless images of this style tattoo for inspiration. I kept coming back to the bottle tattoos. I liked how they are arranged with a centerpiece and other objects surrounding with some jungle leaves tying it all together. Ab Aeterno is one of my favorite episodes of the series and I liked how Jacob defines the island to Richard."
Article continues below advertisement
3. Why stop at just one tattoo?
This fan has been working on his collection of Lost tattoos for six years — and he's still not done. His next addition? "I have already planned to get the hieroglyphics on my lower knuckles, one on each. No color though, I'm only going black and grey."
Article continues below advertisement
4. Hieroglyphics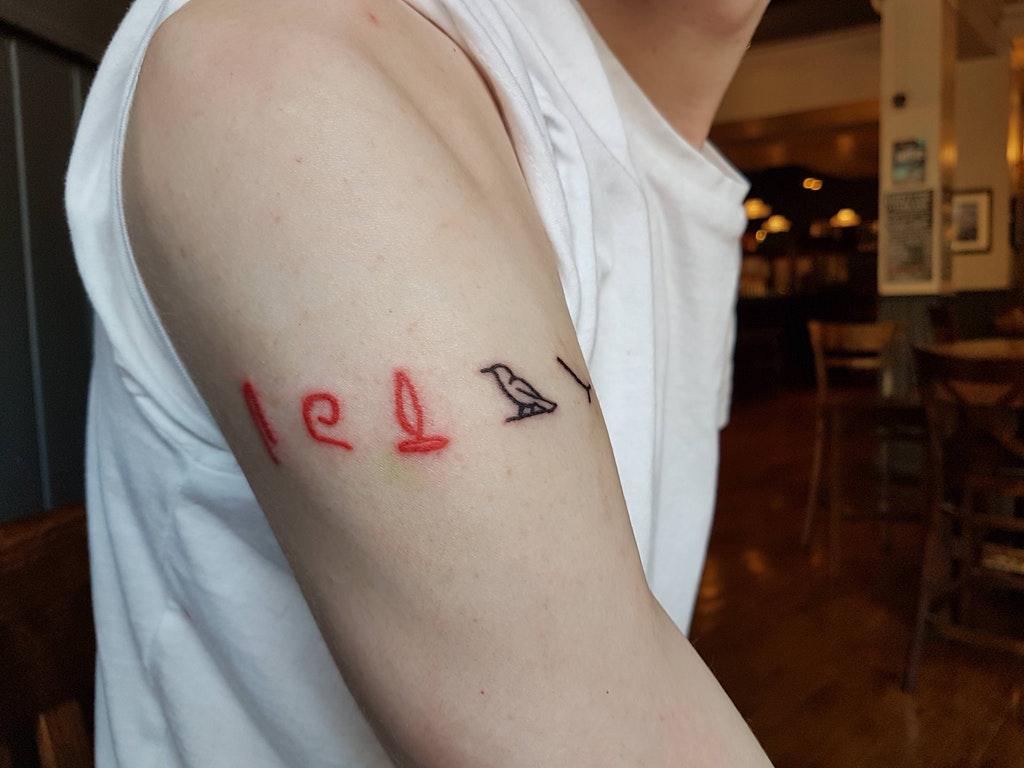 Speaking of those countdown timer hieroglyphics...
Article continues below advertisement
5. DHARMA
Don't worry. This fan reassured his fellow redditors that his tattoo experience (pain-wise) was "not bad at all."
Article continues below advertisement
6. Numbers 4, 8, 15, 16, 23, 42
The watercolor effect is definitely a nice touch — especially considering the show took place on an island.
Article continues below advertisement
7. This Half-Sleeve
How did this fan come up with the idea of this epic tattoo? "I did a lot of Googling of fan art and different searches that would bring up collages and compilations, then took my favorite pieces to my artist and he came up with a way to bring it all together," he explained.
Article continues below advertisement
8. Spoiler Alert!
Inked after the series finale, this fan explained his more subtle Lost tattoo with the famous number sequence in a Roman numeral format. "Jack (23) is outlined, the strikethroughs are the tragic deaths of his fellow candidates," they wrote. "I did the Roman numerals since Latin was the 'official language' of the Others."
Article continues below advertisement
9. Hurley's Hot Pocket
Remember that episode when Hurley throws his Hot Pocket at Ben? Clearly, this fan does.
Article continues below advertisement
10. Cola-Drinking Polar Bear
"Wanted a Lost tattoo but wanted something clever. The Coca-Cola polar bear mashup with the Dharma cola. As far as the black smoke, I just asked him to incorporate it somehow."
Article continues below advertisement
11. Dharma AND Numbers
If the font looks familiar, this viewers was going for the Donnie Darko effect.
Article continues below advertisement
12. Hidden Numbers
Can you spot the hidden 4, 8, 15, 16, 23, 42?
Article continues below advertisement
13. Dharma Symbol