We Bet You Didn't Notice These 5 Easter Eggs the Last Time You Binged 'HIMYM'
Did you catch these 'HIMYM' easter eggs the last time you binge watched the series?!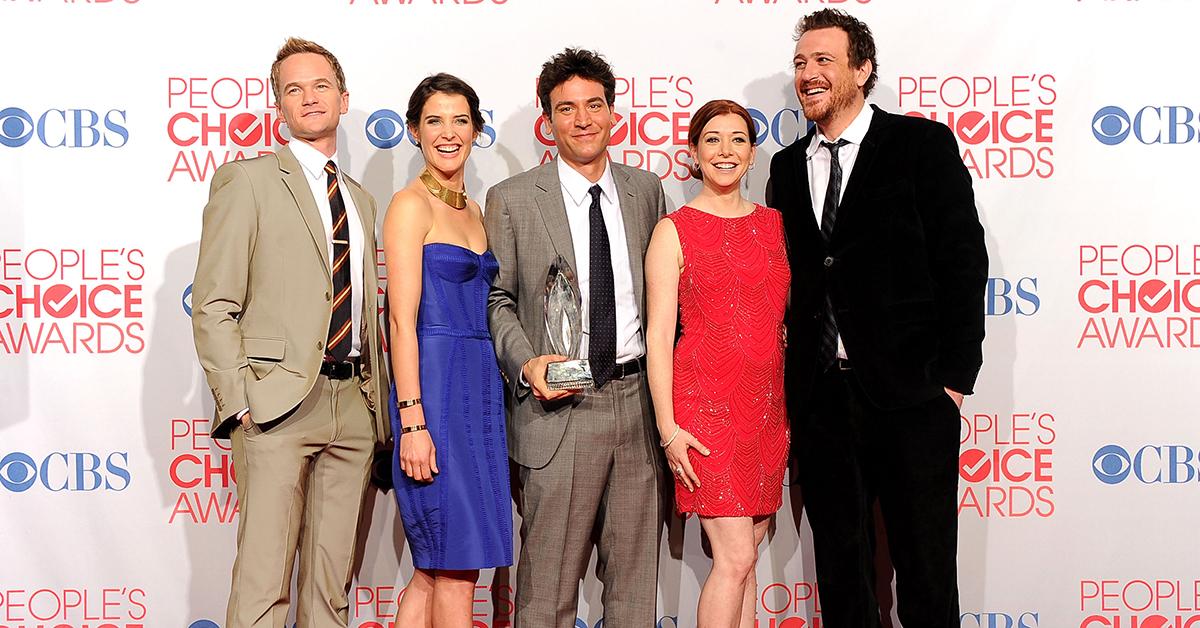 As kids, Easter egg hunts were pretty much the best — what's more fun than putting on your frilliest, fanciest, most pastel outfit to embark on a mission to find candy hidden throughout your house?!
Article continues below advertisement
These days, the hunt for Easter Eggs has taken on, well, a very different shape. Instead, it looks more like us watching our favorite shows, for the one millionth time, and trying to find inside jokes, clues, and hidden messages on our newest marathon. And there are a few shows that had as many quality Easter Eggs as How I Met Your Mother. The show itself was full of inside jokes that we still reference today — so it's no surprise that there were even more jokes and surprises hidden just below the surface.
So, how well do you think you know HIMYM? Check out our list of five of the craziest Easter Eggs we somehow missed to see if you caught 'em.
Article continues below advertisement
 1. Ted May Have Given the Mother's Identity Away in Season 1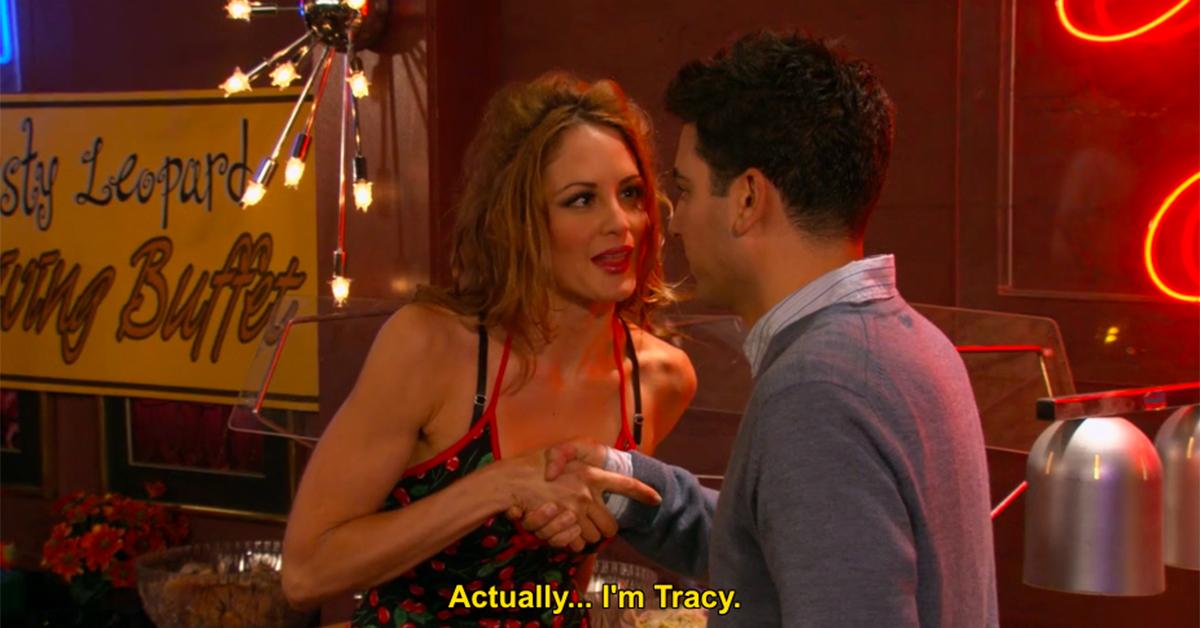 Article continues below advertisement
No, we're not kidding! In Season 1, Episode 9 — aka "Bell Full of Turkey" — Ted meets a stripper who introduces herself as Amber, before saying, "Actually, my name's Tracy." Future Ted jokes to his kids that that is the story of how he met their mother and the children freak out over the revelation that their mom was a stripper back in the day.
And, well, it turns out that they had just reason to freak out — given that their mom's real name is also Tracy. Which basically means we should've known anyone not named Tracy was simply a decoy.
Article continues below advertisement
2. Conan O'Brien Had a Blink-and-You'll-Miss-It Cameo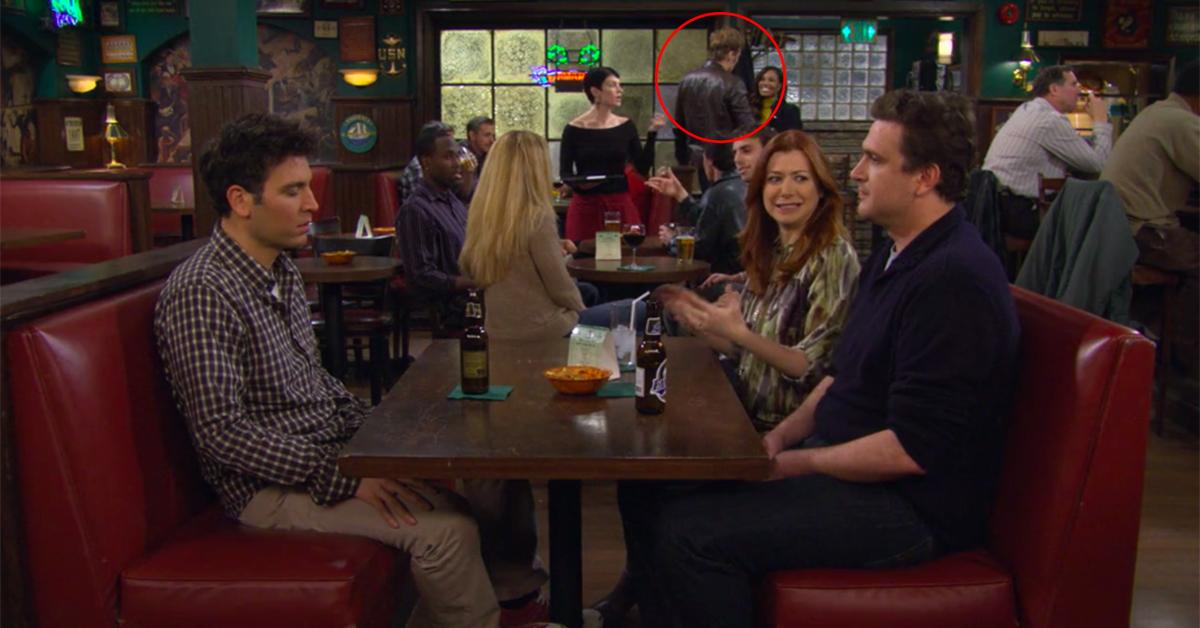 Article continues below advertisement
Way back in Season 7, that is. Obviously, it should come as no surprise that a big Hollywood comedian could get a walk-on role on a hit TV show if he so desired (he had a great cameo on The Office too), but it's more interesting once you learn about how Conan's appearance on the show came to be.
As it turns out, Conan bid on — and won! — a walk-on role in the hit series as part of a charity auction. Originally, the co-creators said they were going to write a part for him, but eventually the talk show host convinced them not to.
Article continues below advertisement
"When we heard Conan had won the auction, we started going through all these ideas for what he could play," co-showrunner Carter Bays said. "But then we heard back: 'He just wants to be an extra.' And we realized this was really the funniest version [of a cameo]."
3. There's Some Foreshadowing the First Time Ted Meets The Mother 
Article continues below advertisement
When Ted first meets The Mother, the two of them are standing at a train station when a surprising song comes on — "The Funeral" by Band of Horses. What we realize now — but didn't at the time — is that the song is probably foreshadowing Tracy's tragic ending.
Article continues below advertisement
4. Barney and James Got Thematic Drinks Back in Moscow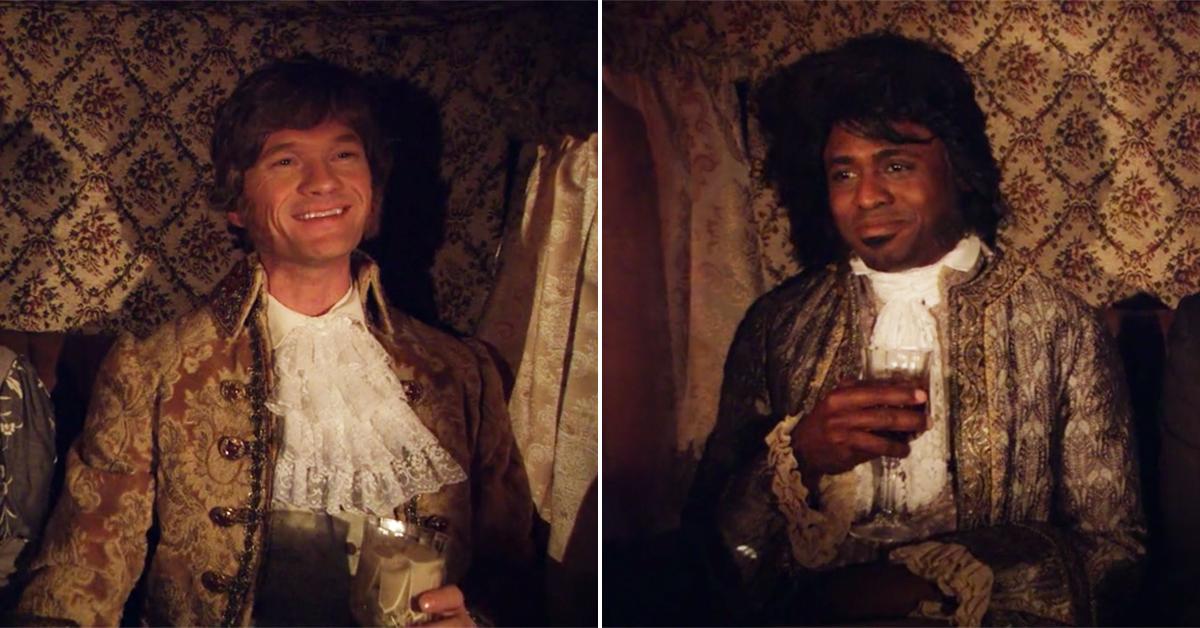 Article continues below advertisement
We're talking about actual Moscow, though it does sound like the kind of club we'd come across in HIMYM's version of New York City. During the Season 9 episode "Coming Back," we're transported back in time, to 1807 Russia, to learn about the "Stinson Curse."
There, we meet ancestors who look exactly like Barney and his brother-from-the-same-mother, James; their lookalike ancestors' drinks even seem to match their outside appearances, as "Barney" is seen enjoying a White Russian while "James" is sipping on a Black Russian.
Article continues below advertisement
5. Neil Patrick Harris Is Never Afraid to Poke Some Fun at Himself 
Now kids, what you may not realize is that before he was your Uncle Barney, Neil Patrick Harris was actually an incredibly successful child actor, after getting his start on Doogie Howser, M.D., which ran from 1989 to 1993. In the episode where Barney hires a family of paid actors to pretend to be his own family, he complains about the kid playing his son's acting chops and scoffs, "Call me crazy, but child actors were way better back in the '80s."
Article continues below advertisement
The joke being, of course, that Barney himself was one of those talented child actors back in the '80s.
More from Distractify